We compare all the top insurers so you don't have to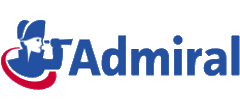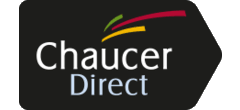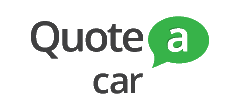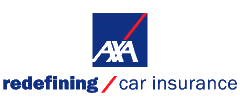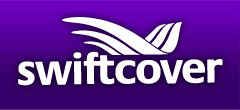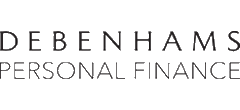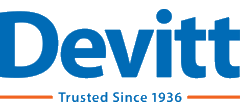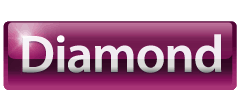 Get Cheap Car Insurance
Insuring your car is a legal necessity and if you're not careful, it can get expensive. Our free car insurance comparison tool can help you find the best deals but before you compare, there are a few things you can do to keep costs down generally, from simply driving less to installing a black box.
We'll go through the basics of getting yourself covered so that you know what you should be looking for and how to find it.
SORN
Under Continuous Insurance Enforcement rules, you must have an active car insurance policy for your vehicle unless it is legally declared off road with a Statutory Off-Road Notification, or SORN. Naturally, if you've taken out a SORN, your vehicle must remain unused and, importantly, literally off any public roads.
Those in breach of this could face punishments ranging from cash fines (of up to £1,000) to vehicle seizure and even prosecution in some cases.
Taking out a SORN is pretty straightforward, you just need to get in touch with the DVLA and provide them with various details about your vehicle as well as certain reference numbers.
Choose the Right Type of Cover
Naturally, the level of cover you choose will affect the cost of your policy.
There are three basic types of car insurance policy available:
Third Party

The most basic level of cover, this type of policy will pay out if you damage another person's vehicle or property but will not cover any repairs you need to make to your own vehicle.

Third Party, Fire and Theft (TPFT)

This type of policy will give you basic third party cover, as well as cover against theft, damage done during attempted theft, and fire damage. TPFT policies will pay for repairs to your vehicle in any of these situations

Fully Comprehensive

Fully comprehensive policies are the highest level of cover available and, depending on the particular policy, will cover you for more or less anything. It's important that you read the small print for each policy though, as not every fully comp policy will come with exactly the same level of cover.
Generally speaking, the cost of your policy will go up with the level of cover, but this is not always the case – so always compare a variety of different policies in order to make sure you get the best price.
Know Your Vehicle's Group
Each car will fit in one of 50 different car insurance groups and the cost of your policy will vary accordingly.
Cars in group 1 will be the cheapest to cover, and cars in group 50 will be the most expensive.
If you're driving a high end sports car that falls in one of the top groups it will cost more to insure but, depending on the type of car, you might be able to take out a specialist policy tailored to your vehicle that could save you money.
Age
Unfortunately for younger drivers, cover will be more expensive than for older, more experienced drivers.
While there's not really any getting around this fact, this doesn't mean that relatively cheap car insurance is a pipe dream.
If you take out a specialised learner policy while you're learning to drive, for example, then by the time you actually pass, you'll find that many insurers will offer you a discount on your premiums.
Optional Extras
There are a few things you can do to make sure that you get the cheapest car insurance policies around:
Black Box Insurance
Many insurers offer black box policies. These involve a small device being fitted in your vehicle that tracks various things like your speed, breaking and mileage. The better and safer you drive with a black box, the cheaper your cover will be.
Pass Plus
Pass Plus is a scheme designed to offer you the chance to prove that you are a safe, responsible driver. Taking a Pass Plus test to supplement your basic practical and theory tests can make your cover a bit cheaper.
No Claims Discount
One of the best ways to get cheaper car insurance premiums is by making the most of the no claims discount that your insurer will offer.
The longer you go without incident, the more you'll get discounted from your policy. Generally, this is up to a maximum of five years, by which point you can expect a reduction of up to 75% from your premium.
Different insurers have different policies on the matter but generally speaking, accidents that are in no way your fault shouldn't invalidate your no claims bonus.
It can sometimes be worth not claiming for minor damages to your vehicle and instead just paying up front for the repairs in order to protect your no claims discount.
Compare Policies
Very simply, the best thing you can do if you want to make sure that you get the best level of cover at the best price is to compare car insurance policies from a range of insurers.
A whole host of factors from the value of your car to your age will affect the prices you are offered so it's crucial that you really scour the market to guarantee that you're getting the best deals available.
Cheap Car Insurance
If you require assistance finding cheap car insurance quotes, take a look at our guides and learn how to get affordable motor insurance that best suits you.
Having an understanding of how UK car insurance companies work is vital when searching for the cheapest car insurance quotes. Our guides will teach you how your circumstances affect the price you pay, so that you can lower your car insurance premiums.
Head to the index at the bottom of each article for a full list of our car insurance guides.
MoneyExpert Ltd is not authorised to provide advice and are introducing you to a regulated firm with whom we are not under a contractual obligation to conduct insurance mediation business with exclusively. You should ensure you provide any potential insurer with your full details and ensure that you are eligible to make a claim(s) in relation to the cover offered. MoneyExpert Ltd will receive a small payment for this introduction which will not normally exceed £35.
MoneyExpert does not give advice on or recommend any particular insurance product or service or whether it is suitable for your personal circumstances. The information provided is to help you to make your own choice about how to proceed