Car Insurance Comparison With Money Expert
Save up to £257 on your policy*
Recommended by 92% of users**
Deals from over 100 auto insurance providers***
Finding cheap car insurance with Money Expert couldn't be simpler. We only need a few details about you and your car to compare deals from over 100 insurers. The whole process only takes a few minutes!
Be the Money Expert. See how much you could save today.
Get a new quote
*51% of consumers could save £257.97 on their Car Insurance. The saving was calculated by comparing the cheapest price found with the average of the next three cheapest prices quoted by insurance providers on Seopa Ltd's insurance comparison website. This is based on representative cost savings from January 2021 data. The savings you could achieve are dependent on your individual circumstances and how you selected your current insurance supplier.
** 92% of 12,913 reviews from TrustPilot gave an "Excellent" or "Great" rating, as of May 2021. Overall rating on TrustPilot was 4.6 / 5 as of May 2021.
*** Correct as of May 2021
Compare car insurance from over 100 providers
Market leading car insurance panel
Car insurance providers
*As of May 2021
Details we need to get you great value car insurance quotes
To find you a great value car insurance quote, you'll need to provide us with:
Your details
Including your age, occupation, and address.
Your car details
Including make, model, and year of the car.
No-claims discount (NCD) history
Adding details of your driving history could reduce the cost of your quote.
Additional drivers
Details of additional drivers who you want added to the policy.
What you use the car for
For social, domestic, or business purposes, and your annual mileage.
Policy type
Choose the cover type best suited for you: third party, third party fire and theft, or comprehensive cover.
How to get cheaper car insurance
Compare car insurance quotes to get your pick of policies. But remember to keep an eye out for extra ways to save. Follow these 6 tips to cut down the cost of your insurance premium and improve your chances of finding a cheap car insurance policy that suits your needs.
How much does car insurance cost?
Many drivers in the UK aren't always on the lookout for the best deal for their car insurance. Not everyone knows the importance of shopping around when it comes to car insurance. A fifth of UK drivers don't know how much their policy costs, and 23% simply let their insurance renew every year!
21% of drivers
Don't know how much their car insurance costs
23% of UK drivers
Let their policy automatically renew without checking other providers
Paying one annual payment
Is the most common tangible way people try to save money on their premiums
One in five
Are paying more than £500 a year for their current insurance policy
22% of those who let their insurance renew
Do so because they think their no-claims discount will be affected if they change insurer
One in four
UK drivers have never used a price comparison site to save money on their car insurance
* According to research carried out by OnePoll on behalf of Money Expert, 16-18 June 2020.
Choose the right type of car insurance cover
The cover you need depends on your own circumstances. Finding a cheap car insurance policy that suits your needs needn't be difficult. The first thing you need to do is work out what kind of cover is appropriate.
What is fully comprehensive insurance?
Fully comprehensive insurance offers the highest level of cover available. You will be covered if your car is damaged or written off, if your vehicle is stolen or catches fire, as well as any medical expenses.
Comprehensive insurance policies can often be quite different, so you should always check what is covered before you buy.
Key features
Highest level of cover available.
Often the most expensive level of insurance.
Covers damage if you're involved in an accident, theft, medical expenses, fire damage, and theft of your vehicle.
What is third party, fire and theft?
A third party, fire and theft (TPFT) policy will cover the costs of damage to another person, their vehicle, or property, if you are found at fault for causing the damage.
If you're involved in an incident and are found responsible, you will not be covered for any repairs or medical bills.
You will be covered against theft, damage done during an attempted theft, and fire damage to your car however.
TPFT usually costs more than the standard "third party only" cover, but less than fully comprehensive cover.
Key features
Damage to another person, their property, or vehicle, is covered.
You'll be covered if your car is stolen or involved in a fire.
Damage to your car and yourself isn't covered if you are found at fault.
What is third party only insurance?
Third party only (TPO) ccar insurance is required to drive your car in the UK legally. It can be purchased standalone, but is also included in other levels of cover too should you want something a bit more comprehensive.
This is usually the cheapest car insurance cover type, so it is often the go-to if you are looking to save money and just get on the road.
With TPO, your insurer will pay out if you damage another person's vehicle or property, but they will not cover any repairs you need to make to your own vehicle should you have an accident.
Key features
The minimum legal requirement for driving your car in the UK.
Covers other people's vehicle or property if you damage them in an accident.
Usually the cheapest insurance available to drivers.
Knowing the cost of your car insurance
A Money Expert study of UK motorists found that millions of drivers know little about what their car insurance policy covers, who their policy is with and how much it costs.
One in five don't know how much their insurance costs
21% of people don't know what their premium costs as a yearly total.
One in ten don't know what their policy covers
9.3% of people don't know what is covered by their insurer, with another 40.6% only knowing some of the things covered.
One in ten agree that if they needed to make a claim, they wouldn't know what to do
9% of people strongly agree and 19.6% of drivers somewhat agree they wouldn't know what to do if they had to make a claim on their insurance now.
* According to research carried out by OnePoll on behalf of Money Expert, 16-18 June 2020.
Who are Money Expert?
Money Expert is a full service, 100% independent price comparison website. We have helped over 1 million customers save on car insurance bills since we launched in 2003.
We aren't owned by an insurance company, and will always seek to get you a great deal on your car insurance. Getting a quote is free, and there are no obligations!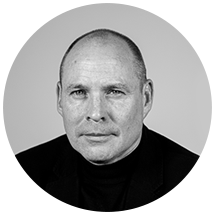 Money Expert CEO Jason Smith, on Car Insurance
Even a faultless driver can get stung with a bad deal - so you should always shop around when your car insurance renewal date approaches. Money Expert can help you compare quotes from over 100 providers so you can switch to a new, better deal if you find one that's right for you.
Specific car insurance
Car insurance isn't one size fits all. When you compare car insurance policies with Money Expert, you'll be able to pick from a wide range of policy types to find one that suits you. Here's a selection of the policy types on offer:
Additional car insurance cover & upgrades
Looking for additional cover when taking out your motor insurance? You will be able to take out policies with the following upgrades when comparing insurance.
Be aware, these upgrades can increase the cost of your premiums. If getting a cheap car insurance policy is what's most important to you, consider getting more basic cover.
Car insurance guides
We endeavour to keep our users fully informed when it comes to making a purchasing decision. Please read through our handy guides to find the information you need.
Frequently asked questions
Do I need car insurance if I'm not driving my vehicle?
If you drive or own a vehicle you are legally required to have third party insurance, at a minimum. If you have a car that you don't use then you can avoid paying to insure it by taking out a SORN (Statutory Off-Road Notification), and keeping it off the road (e.g. in a garage).
What level of car insurance is legally required?
Legally, you must have at least third party cover for any car used on roads and in public places in the UK. This will cover for accidental damage against someone else's vehicle or property, but won't cover damage to your own vehicle.
Can I drive someone else's car?
It depends.

Some insurance companies offer cover to drive cars which are not your own as an add-on, but this isn't commonplace.

Before driving someone else's car, be sure to check your policy documentation or call your insurer directly. If you aren't covered, you can always take out a short-term or temporary car insurance.
Why is insurance expensive for younger drivers?
Statistically speaking, younger drivers (aged under 25) are more likely to be involved in accidents. With increased risk on the part of the insurer comes and increased financial burden on the part of the driver. Insurance prices dramatically reduce when you turn 25.
Can I protect my no claims bonus?
Yes you can. Some insurers will allow you to protect your no claims bonus if you are in an accident, but for an additional annual fee. It is worth investigating how much this fee is against how many year's no claims discount you have already; if you don't haven't gone too many years without claiming it might not be worth the additional cost to your premium.
How much does car insurance cost?
The cost of car insurance depends on numerous factors, including the level of insurance you go for, your car, and your driving history.

To find out how much car insurance will cost you, have a look at our car insurance calculator.
What is a no-claims bonus (NCB)?
A no-claims bonus is a discount you can get on your insurance premiums by having a number of years in which you haven't made a claim on your policy.

The longer the period of time you have gone without making a claim, the larger the discount you will be given on your premiums.

If you have a good history of not claiming and have a minor accident, it is often worth looking at paying for the repairs yourself; it will save your no claims discount from being reset and might work out better financially in the long term.
Can I lose my no-claims bonus if I haven't held private car insurance in a few years?
There isn't an industry-wide rule regarding this. However, if you haven't had an active car insurance policy for more than 2 years, you may struggle to get your new insurer to honour your previous no-claims history.

This depends on the insurer you end up going with though, so it is best to check with the provider if they are an exception to this general rule.
Can I get car insurance if the car is in someone else's name?
Yes, and there are a few different options.

If you are buying your own insurance policy, you will need to tell your new insurer that you are not the owner of the car when applying.

Otherwise, you can add yourself as a named driver onto the car owner's policy. This is commonly done if the car belongs to a family member or partner.
What does "excess" mean?
The car insurance excess is the amount you commit to paying if you make a claim your car insurance.

Usually the higher your excess, the lower the cost of your policy. When taking out a new policy you can volunteer to increase your excess to decrease the overall cost of the policy.
What should I do if I am in a car accident?
If you are in a car accident, the first thing to do is stop! It is an offence to drive away.

Check yourself, passengers, and any other people who were involved in the incident to see if they need medical assistance. Call an ambulance if needed on 999.

Take the details down of any other parties involved in the incident, including their vehicle registration number and who their insurance company is. If you can, collect details from witnesses as well.

Take photos if necessary.

Contact your insurer.

For more information on what to do, check out our helpful guide on making a claim.
Does credit score affect car insurance?
Car insurance providers look at a range of different factors when offering policies, including a driver's age, job, driving history, and credit score. Your credit score could affect your car insurance premium, as well as the likelihood you will be offered a policy by a provider, but it is not the only factor taken into account.
How much car insurance do you really need?
This depends on you, your budget, how much you drive, and the car you drive! If you are looking for cheap car insurance quotes you should start by looking at third-party-only policies; these are usually the least expensive policy type.

Be aware though, if you have a brand new car and happen to have an accident, damage to your vehicle will not be covered under this level of policy - in this circumstance it might be wise to look at higher coverage policy types, such as comprehensive, that will cover your vehicle should a traffic incident happen.
How many car insurance groups are there and what are they?
The cost of your car insurance will in part be based on the car insurance group your vehicle falls into. There are 50 groups, with cars in insurance group 1 being the cheapest to insure, and 50 being the most expensive.

To find out more about this, read our guide on car insurance groups.
Last reviewed: 1 May 2021
Next review: 1 June 2021