If you've just passed your test, you might be shocked at how expensive it can be to insure yourself on the road.
There's no escaping insurance and unfortunately, new drivers will have trouble escaping high premiums.
This doesn't mean you have to settle for high insurance premiums though - there are things you can do as a new driver to keep insurance costs down. Read on for information on how to get cheaper motor insurance as a first time driver.
In This Guide:
How to compare new driver car insurance quotes
Click the get a quote button below - you will then be taken to our car insurance comparison journey.

Fill in your personal details - we need details about your car and yourself in order to get the cheapest quotes.

Compare quotes and select a policy - we will show you a range of new driver insurance deals, comparing quotes from over 100 providers*** from across the market. All you need to do is select a policy that suits you, and you will soon be on your way!
Insurance options as a new driver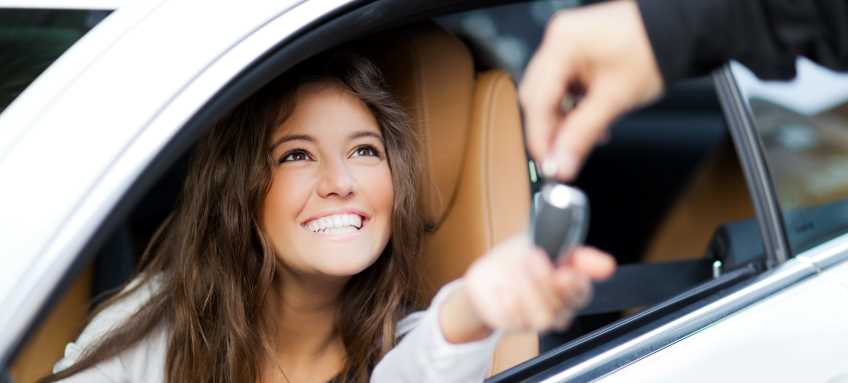 When you are a new driver looking to insure your first car, there are a few different options you have depending on your circumstances.
Black Box Insurance
Have a telematics device installed on your car that tracks how much you drive and your driving style.

A great way to keep your premiums down when you are a new driver.

Can be used if you own your own car.
When starting out as a new driver, Black Box Insurance is a fantastic way to cut costs on your insurance.
A smart telematics device, or 'black box', will be installed on your vehicle and will track how much you drive, how fast you drive, how you corner... So quite a bit!
This information is then fed back to your motor insurance provider. They can then adjust or offer lower premiums by comparing your driving data with national statistical averages.
So, if you are confident in your ability to drive carefully and sensibly, black box (or telematics) insurance can be a smart option to shave some money off your premium.
Named Driver Insurance
Getting named on someone else's insurance policy often nets you a cheap car insurance deal.

Other people on the insurance policy wont be affected if you need to claim, and vice versa.

Not a viable option if you don't own your own vehicle.
Named Driver Insurance is essentially where you get named on someone else's policy (maybe your parent's car insurance policy, or your partner's).
It is a great way to gain access to lower premiums, especially if the person whose insurance who you are getting named on has a great no claims bonus history.
This is usually the go to option for those looking for young driver insurance, but it isn't only for young drivers - if there is someone you live with or know that you can share a car insurance policy with, this is a viable option to find cheaper car insurance.
Learner Driver Insurance
Although learners are the most inexperienced drivers, their premiums aren't actually the highest.
When you are learning, you will have an experienced driver in the car with you. You will also likely be driving much more slowly and carefully than many who have passed their test. Because of this, many insurers will offer lower premiums on learner driver car insurance than they will as soon as a new driver has passed their test!
This is only a viable option for new drivers who are currently learning to drive.
Why is car insurance for new drivers so expensive?

Insurers tend to view new or young drivers as relatively high risk and, stereotypes of boy racers aside, this view is based on very real statistics:
A third of all of the fatalities on the road are caused by drivers aged 17 to 24.

A fifth of all new drivers will have some kind of crash within a year of passing their test.
These stats are impossible to ignore when calculating risk and so as a new driver, you are almost guaranteed to be paying costs that would otherwise be considered over the odds for your insurance. But all is not lost; there are ways to reduce premiums on your insurance.
How can I get cheaper car insurance as a new driver?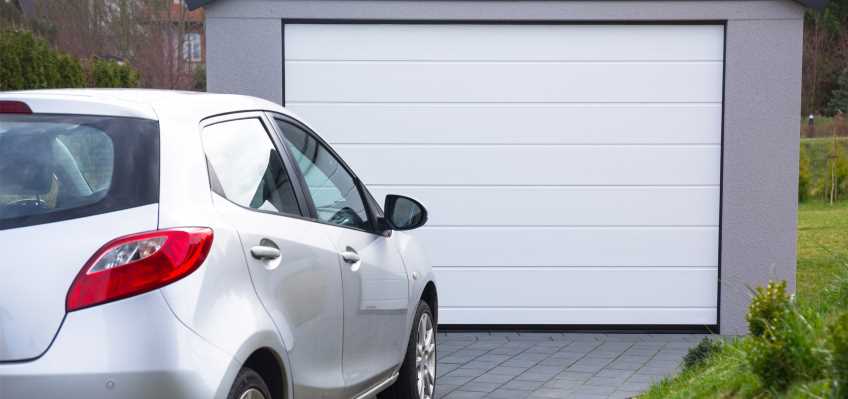 There are a few things you can do to get cheap new driver car insurance:
Keep your car secure
If you park your car in a garage or a secure car park, install a car tracker, or install a wheel lock when your vehicle is not in use, you should be able to access cheaper premiums and the chance of your car getting vandalised or stolen will go down considerably.
Increase your excess
Opting for a higher voluntary excess often results in lower car insurance premiums. However, be careful not to set it too high so that it becomes unaffordable to make a claim when you need to.
Pay annually
Paying upfront for insurance almost always results in lower premiums than paying monthly. Insurers regularly charge interest on monthly direct debit payments, making this the more expensive option.
Choose a sensible car
Selecting a smaller, cheaper, less powerful car will result in lower costs. Not only will they be cheaper to repair or replace, they are less attractive to thieves.
Drive less
The less you are out on the road, the lower the chance of you having an accident. Insurance companies will take this into account, so if you are looking for cheaper insurance this is a viable option.
Complete an advanced driving course
Completing an advanced driving course like Pass Plus will help prove to insurers that you are a more sensible and experienced driver. Generally, insurers will then view you as less likely to have an accident.
What is the best type of insurance for a new driver?
There are three types of motor insurance available for new and young drivers.
Third party only
Third party car insurance covers third parties in the instance that a driver is responsible for a collision or accident. This means that if you cause a crash or something similar, your insurance will cover the repair costs of the other person's vehicle or property. Your vehicle will not be covered on the policy.
This is the legal minimum for driving in the UK.
Third party fire and theft
This level of insurance covers your car in three areas (when you are found at fault):
Damage to someone else's property or vehicle

The theft of your vehicle

Any accidental fire damage done to your vehicle
This gives you more cover than a basic third party insurance policy, but still doesn't cover your own vehicle in the event of an accident that is your own fault.
Comprehensive cover
As the name suggests, this is the most comprehensive level of cover you can get your vehicle.
This level of car insurance will usually protect you against everything covered by a third party fire and theft policy, but also any damage done to your own vehicle in an accident.
Levels of comprehensive cover vary depending on the insurer you go with though. For instance, some might include cosmetic damage, but some will not. We recommend you read the notes on each policy thoroughly before you commit to a new policy.
Frequently asked questions
What is the cheapest motor insurance for new drivers?
Although comprehensive insurance used to be the most expensive policy type you could get, on average it is now actually the cheapest car insurance type taken out by drivers.


This doesn't mean that this will be the cheapest option for a new or young driver though; comprehensive policies are largely the cheapest option opted for as they are usually only taken out by experienced drivers with extensive no claims bonus histories.

If you are hitting the road with your first car, you probably won't be able to access these cheaper rates yet.
Can a new driver go on their parent's insurance?
Yes! This is a viable method of keeping costs down on your new driver or young driver car insurance policy.
How long are you considered a new driver?
This depends. Usually, once you have been driving for more than two years you will be viewed as an experienced driver.


Young drivers under 25
- you will unfortunately be subject to higher insurance costs up until you turn 25, even if you are experienced on the road!
What about insurance for first time drivers over 25?
New drivers over 25 will still be subject to higher premiums; they are still inexperienced at driving and will therefore be seen as more likely to be involved in an accident.

After a couple of years though, you will be start receiving lower cost insurance (should you not have to claim in those two years!).
Which car has the cheapest insurance?
A car that is in group 1 will have the cheapest insurance.