Compare 
Pet Insurance

Compare Pet Insurance online and see how much you could save.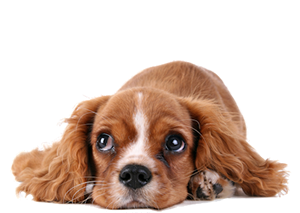 Am I covered for veterinary fees as soon as I take out cover?
Cover for accidental injury is immediate. However illness, including poisoning is covered after the first 14 days of the policy.
Could I ever run out of cover?
This depends on the level of cover you choose. With Lifetime cover the benefit limit you select is reinstated each year, so you will never permanently run out of cover. With Per Condition and Time Limited cover, once the limits have been reached for a certain condition, that condition is then excluded from further claims but the benefit levels remain in place for claims on other conditions.
Do you pay for dental treatment?
If your pet requires dental treatment we would pay as long as your pet has been insured under the policy for at least 2 years and no dental treatment has been recommended during this time and your pet's teeth are regularly checked at annual intervals. We will not pay for routine checkups however or elective or cosmetic dentistry.
Do you cover diet food?
For Lifetime Policies we cover 25% of the cost of a clinical diet for your pet for a maximum period of 6 months per condition, provided it is recommended by your vet for a treatable condition other than for obesity/weight loss; For Per Condition & Time Limited Policies we cover the cost of any food prescribed by a vet, provided it is:
used to dissolve existing bladder stones or crystals in the urine, which is limited to a maximum of 25% of the cost of food for up to 6 months; and/or

liquid food, used for up to 5 days while your pet is hospitalised at a veterinary practice, providing the vet confirms the use of the liquid food is essential.
Do you cover phantom pregnancies?
Yes. If these are persistent and your vet recommends spaying, we would also cover the cost of neutering in this instance.
Do you cover epilepsy?
Yes. As long as the first episode doesn't predate the start of your Pet Life Cover Pet Insurance policy or occur within the first 14 days.
Does my pet need to be vaccinated?
We advise that your pet receives vaccinations and boosters as recommended by your veterinary surgeon. However if your pet isn't vaccinated for whatever reason, your Pet Life Cover Pet Insurance cover is still valid except for those conditions vaccination would have prevented.
Is there an excess to pay when I claim?
Yes, an excess is payable per condition. For Lifetime policies this will be payable per condition, per year. This forms part of your quote and as with your premium, is also based on your pet's species, breed, age and where they live.
Is proof of purchase price always needed?
We would need to know how much you paid for your pet if you unfortunately have to claim loss or death benefits. Without a purchase receipt we would only pay you the market value of your pet. This is the price generally paid for an animal of the same age, breed and pedigree at the time you obtained your pet. Proof of purchase is especially important where you may have paid more for your pet than would be expected for the breed.
If I insure more than one pet is there a discount?
If you insure two or more pets you will receive one month's free premium per policy every year! You will need to apply for each pet separately, but make a note of the policy number you are given for the first policy as you will be prompted to quote this for the following applications.
If my pet becomes very old or very ill, will you still offer to insure him or her?
Dogs can be accepted up to the age of 8 (5 for select breeds), cats up to 10 and rabbits up to 5. Once insured you may continue your pet's cover for life provided you continue to pay your premiums. If you select a Lifetime policy this means that no matter how ill your pet becomes or however many claims you make, your maximum benefit will be fully reinstated at your annual policy review. With a Per Condition or Time Limited policy, your pet can still be insured for the rest of its life, however the maximum vet fee benefit for each condition is not reinstated each year as once maximums are reached, the condition is excluded.
How long do claims take to be paid?
As long as your claim form is completed correctly and any necessary supporting documentation is submitted, your claim will be processed within three working days of receipt. Your claim will then either be paid or if necessary you will receive further correspondence within 3 – 5 working days. Payments will be paid directly into your or your vet's bank account.
My dog was free, is his insurance cheaper?
Most of your premium goes towards providing your veterinary fees benefit and the factors influencing the cost here are the age of your pet, where you live and the breed.
What is Lifetime Cover - Premier, Classic, Vital?
This is the most comprehensive form of pet insurance and offers vet fees cover up to a maximum amount, which is reinstated each year. This means that if your pet develops a long term chronic illness such as diabetes or an ongoing skin condition, provided it didn't pre-date the policy; this will be covered for the rest of your pet's life. Pet Life Cover Premier, Classic and Vital covers are all lifetime policies.
What is Per Condition Cover?
These policies impose a maximum benefit per condition. So, to take the example of an ongoing illness such as diabetes or dermatitis, once that maximum is reached, that condition will then be excluded from further claims and you will need to be prepared to fund the ongoing treatment yourself. Pet Life Cover's Standard and Standard Plus covers are per condition policies.
What is Time Limited Cover?
These policies also offer per condition cover but with a time limit on claims. So, a particular condition will become excluded under the policy either when the maximum amount has been paid out or 12 months from first date of treatment, whichever is the sooner. Pet Life Cover's Essential cover is a time limited policy.
Why do premiums vary according to species, breed, location and age?
Different pets in different parts of the country represent different risks for an insurer. Pet Life Cover Pet Insurance is committed to charging the right price for the right risk – so you would not be subsidising the premiums of owners with higher risk pets in more expensive areas.
Would a flea infestation be covered?
We would expect you to take the necessary preventative measures to prevent problems with fleas. Your insurance would not cover this.
Would you insure a deaf and / or blind animal?
Yes, although if the deafness or blindness meant ongoing treatment we could not cover the cost of that. Any new illnesses or accidents would be covered, as long as they are not as a result of their existing condition.
Would previous problems be covered?
We cannot cover conditions that have been treated or are manifest before you take out your policy. Some conditions, however, may have completely resolved. If you feel we have excluded a pre-existing condition unfairly you may contact us to discuss the matter.
Would milk teeth be covered if they don't come out naturally?
Yes, provided your pet is insured before they are 16 weeks old and your vet recommends that they should be removed.
MoneyExpert Ltd is not authorised to provide advice and are introducing you to a regulated firm who undertake a fair analysis of the market and with whom we are not under a contractual obligation to conduct insurance mediation business with exclusively. You should ensure you provide any potential insurer with your full details and ensure that you are eligible to make a claim(s) in relation to the cover offered. MoneyExpert Ltd will receive a small payment for this introduction which will not normally exceed £35.
MoneyExpert does not give advice on or recommend any particular insurance product or service or whether it is suitable for your personal circumstances. The information provided is to help you to make your own choice about how to proceed. MoneyExpert Limited is authorised and regulated by The Financial Conduct Authority FRN 557120