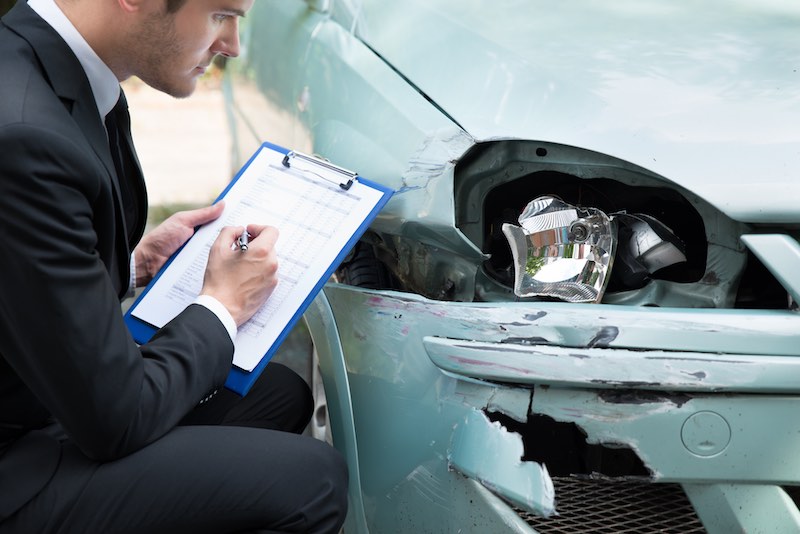 Car Insurance Premiums Fall to 4-Year Low
Car insurers are passing the savings they made during lockdown onto motorists in the form of lower premiums.
The Association of British Insurers' (ABI) latest Motor Insurance Premium Tracker found that drivers paid an average of £460 for an annual comprehensive car insurance policy in the second quarter of the year. That's £14, or 3%, less than motorists paid in the first three months of the year and down £9, or 2%, year-on-year. Notably, the ABI's tracker monitors the average drivers paid for their car insurance, not the amount they were quoted.
The second quarter's figures were the lowest registered since the third quarter of 2016. The ABI attributed the savings to the reduced frequency of road traffic accidents and a reduction in the number of claims during the coronavirus lockdown.
Traffic levels fell by as much as 73%, to levels not seen since 1955, during the height of lockdown, according to figures from the Department for Transport. As motorists logged fewer miles, they were also involved in fewer collisions. Although no national figures are available yet, the West Midlands Police revealed it had seen just a third (34.5%) the usual number of road traffic accidents in March.
Road traffic returned to nearly normal in May, according to the RAC, and claims numbers quickly rebounded as well. But dramatically reduced mileage for two months is expected to have saved car insurers £1 billion in avoided claims, according to calculations from insurer By Miles.
The insurer, which uses a pay-as-you-go model for car insurance, urged insurers to directly pass those savings on to customers, in the form of refunds. Several UK car insurers did issue refunds during the lockdown: Admiral gave £25 refunds to all 4.4 million holders of car, van and motorbike insurance policies, while LV= granted refunds of between £20 and £50 to customers who could demonstrate they had been financially impacted by the pandemic.
Other insurers didn't follow suit, but customers may still see savings when their policies end and they seek out new cover.
Laurenz Gerger, general insurance policy adviser at the ABI, said: "Our latest motor premium tracker clearly shows that motorists have been benefitting from reduced road accident frequency during lockdown."
But he warned that the coronavirus lockdown had other impacts on the cost of car insurance, which may offset some of the savings from reduced claims.
He pointed to rising repair bills and the delay in introducing personal injury reforms for maintained costs. Planned reforms to whiplash claims, designed to reduce the £2 billion the industry spends on whiplash claims, many of them bogus, each year, have been pushed back a year due to the pandemic.
"Motorists will need to continue to shop around to get the best deal for their needs," Gerger said.
Additionally, separate data from insurer More Than has revealed that despite reduced mileage, some types of insurance claims rose during lockdown. As more Britons sought out exercise and distraction during lockdown and avoided public transport, claims for injured cyclists, motorists and pedestrians leapt from 10% of claims to 20%.
Cycling became particularly popular during lockdown, with 1.3 million Britons buying bikes, according to Global Data. The government is encouraging the mania for cycling, offering people a £50 voucher to repair their bicycles and get back on the road, as part of a programme to reduce obesity.
Both drivers and cyclists are being urged to take care on the roads.
Gareth Davies, head of car insurance at More Than, said: "As drivers, it's really important to take extra precautions now that there are more cyclists on the road. Indicate clearly and give yourself and cyclists plenty of space to manoeuvre so that, if anything unexpected occurs, there is more margin for error. Junctions and blind corners are also hot spots when it comes to accidents with cyclists, so be extra careful and slow down when navigating these tricky turns.
"For cyclists, please wear a helmet and bright or reflective clothing – it could save your life. It is also important to use cycle lanes where possible and be extra wary of the cars around you, giving them plenty of space for overtaking where it is safe to do so. Cyclists undertaking or passing motorists on the left-hand side can also cause accidents, so try to avoid that as much as possible."