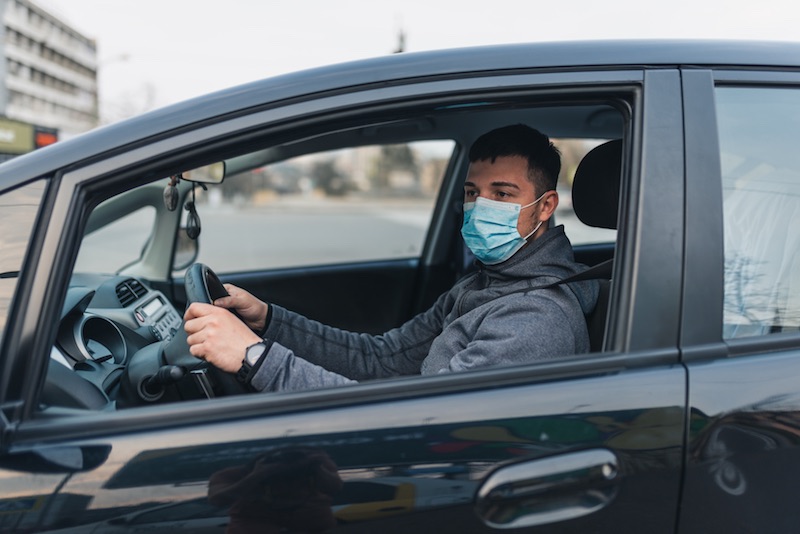 Car Insurers Urged to Refund Drivers During Lockdown
Car insurers should refund premiums for drivers who aren't using their vehicles during the coronavirus lockdown, a competitor has urged.
By Miles, which sells car insurance cover by the mile, has encouraged the UK's car insurers to follow the model of two major American insurers and give drivers discounts or partly refund their premiums in response to the pandemic. 
By Miles points out that car insurers are predicted to save £1 billion on claims as drivers leave the vehicles in garages and stay home. Its own data found a 69% decrease in daily average miles driven across the UK and a 72% decrease in London. By the Miles has urged insurers to pass on some of these savings to their policyholders.
In the United States, two insurers have done just that. Allstate, the country's fourth-largest car insurer, has announced it will return $600 million (£490 million) to its 18 million customers after seeing a drop in accident claims. Drivers under quarantine will receive refunds while others will see a 15% discount on their monthly premiums in April and May.
"This is far because less driving means fewer accidents," chief executive Tom Wilson said.
Allstate's data revealed that driving mileage had fallen between 35% and 40%.
American Family Mutual is also returning $200 million to policyholders, in the form of one-time payments. The insurer, which sells policies in 19 states, estimates that its customers drove 40% fewer miles than usual in the last three weeks of March.
Chief operating officer Telisa Yancy said: "They are driving less and experiencing fewer claims. Because of these results, they deserve premium relief."
By the Miles, which charges premiums based directly on the number of miles their customers drive, has challenged UK insurers to follow American insurers' lead—and promoted its own pay as you go insurance model.
Founder and chief executive James Blackham said: "We're challenging traditional car insurers to recalculate their rates and make insurance fair under these extraordinary circumstances. As people are driving far fewer miles while in lockdown, the number of insurance claims due to accidents also decreases – and those savings should be passed on to the public.
"Members of the Association of British Insurers (ABI) have pledged support for people affected by the Covid-19 pandemic, but for as long as traditional insurers continue to charge a fixed amount regardless of how many miles someone drives, motorists will continue to be overcharged.
"Policyholders must be able to request a premium reduction or extra months added onto their policy – anything else isn't treating customers fairly."
The ABI said decisions about refunds or discounts were up to individual insurers.
A spokesperson said: "Home, motor and travel insurance providers have committed to offering enhanced customer support and flexibility during this difficult period. It is a commercial decision by individual firms if they want to compensate their customers with payment holidays. Insurers are encouraging customers who face difficulty paying their premium to speak to them."