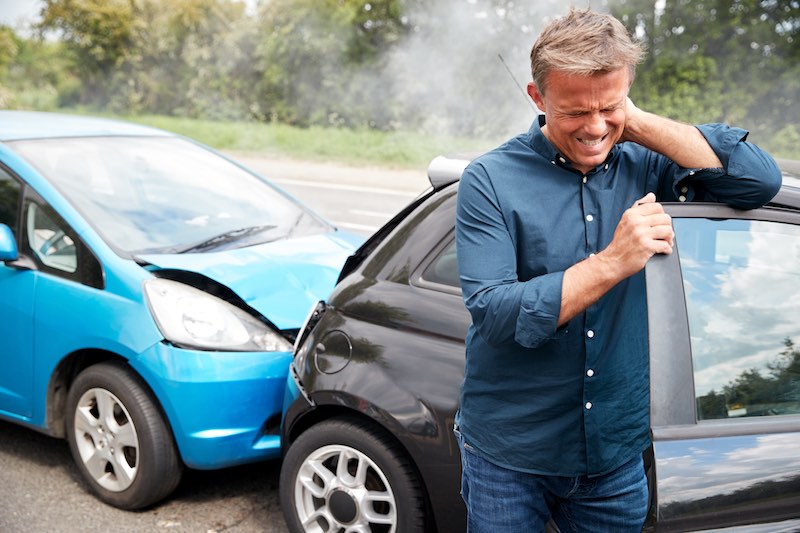 Whiplash Claims Reforms Pushed Back a Year
Reforms to tackle the high cost of whiplash claims and reduce car insurance premiums for drivers have been pushed back until next year as the insurance industry and wider economy reel from the impact of COVID-19.
The measures, which limit compensation for whiplash claims and mandate medical reports, were initially scheduled to come into force this month. Now they will take effect in April 2021, secretary of state for justice Robert Buckland confirmed.
Bogus whiplash claims are a frequent source of fraud in the car insurance sector because the condition can't be confirmed—or disproved—with an X-ray. Whiplash claims are estimated to cost the UK insurance industry £2 billion a year and to add £90 to every motorist's annual premiums.
The Whiplash Reform Programme aims to deter sham whiplash claims, or at least to make them less lucrative for the most determined fraudsters.
The reforms will raise the limit for road traffic compensation claims in small claims court from £1,000 to £5,000. Cases worth less than £1,000 can still go to court but claimants will need to pay their own legal costs or represent themselves.
The reforms also set a limit on the amount claimants can receive for pain, suffering and loss of amenity as a result of whiplash injuries sustained in road accidents. For injuries lasting less than two years, claimants can receive between £235 and £3,910, lower than the £5,000 typically received in compensation now. 
The reforms also introduce a ban on making or accepting offers to settle whiplash claims without a medical report.
Together, the reforms mean claimants will need to submit their own proceedings and manage their own medical evidence, including paying for their medical assessment and treatment, before receiving compensation.
The government has previously estimated that whiplash reforms would trim £35 off drivers' annual car insurance premiums. Those savings will now be delayed, although Buckland said the government was still committed to the reforms.
In a statement, he said: "The government remains firmly committed to implementing these measures which are intended to control the number and cost of whiplash claims.
"However, it is apparent that the current Covid-19 pandemic has had an unprecedented impact on the medical, legal and insurance sectors. While the whiplash reform measures remain important, the government is committed to acting to ease the disruption and pressures caused by the Covid-19 outbreak where it can.
"As a result, the government has considered representations from key stakeholder groups and agrees that now is not the time to press ahead with significant transformational change to the personal injury sector.
"We have therefore decided to delay the implementation of the whiplash reform programme to April 2021. This will enable key sectors of this country's business to focus their energies on delivering their response to Covid-19, and will allow the government to focus on delivering key services in the justice area during this difficult time."