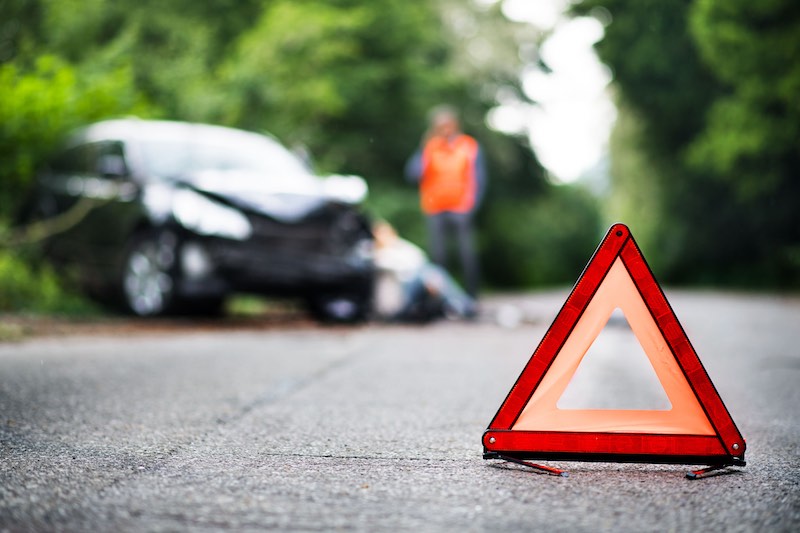 Car Insurance Claims Climb as Britons Return to the Roads
Car insurance claims rose at the end of May as Britons shook off lockdown restrictions and returned to the roads.
Accidental damage claims were up 39% between 13 May, when lockdown restrictions were first eased, and 26 May in England, compared to the same period a week earlier, according to data from insurance giant Admiral.
In Scotland and Wales, where stricter lockdown measures are still in force, the rise was less dramatic: just 12% and 3%, respectively.
Lorna Connelly, head of claims at Admiral, said: "Whilst the current volumes of claims for accidental damage from motorists remains low, we've found the number of incidents reported to us has started to rise as lockdown measures have eased.
"This suggests that as more motorists return to the roads the likelihood of road accidents will also increase."
Admiral attributed the rise in claims to a general increase in traffic as lockdowns have eased, as well as a lack of practice among drivers, some of whom may have felt the need to road-test their vision with jaunts to Barnard Castle.
Separate research from the insurer found that before the coronavirus lockdown, 44% of motorists had not gone more than a week without driving since taking their driving test. That suggests that the lockdown could see some drivers going without practice for 10 times longer than they ever had before. 76% of drivers told Admiral they thought the skills of drivers who hadn't driven in a while would deteriorate.
Additionally, some cyclists and pedestrians who have been taking advantage of quieter roads for leisure and to avoid public transit have been unprepared for the heavier traffic, while some drivers have been flouting speed limits, Admiral said.
Some of the speeds logged on deserted roads during the lockdown have been "truly shocking," RAC said earlier this week. The motoring organisation and breakdown cover provider found that two-thirds of British police forces reported that they caught motorists driving over 100mph in the first three weeks of lockdown. The highest speed recorded was 163mph on the M1 in London, 93mph over the speed limit, according to the Metropolitan police's lead on road safety, Det Supt Andy Cox.
Admiral urged drivers and other road users to be vigilant in the coming weeks as traffic levels increase.
"We're reminding all road users including motorists, cyclists and pedestrians alike that as lockdown measures continue to ease traffic will probably increase further, and that as it does the risk of accidents will also rise," Connelly said.
Meanwhile, RAC said traffic levels are approaching normal, after seeing a steady increase in volume since 13 May. According to figures from RAC's insurance black boxes installed in cars, traffic over the last week was up 19% compared to the first week of lockdown. On average vehicles are covering twice the weekly distance they were travelling at the end of March.
Breakdowns have also increased, with roadside callouts up 45% compared to the week of 23 March, when the shelter in place order was imposed.
Car insurers had been expected to save £1 billion in claims as cars stayed off the road. They've faced calls to pass some of these savings onto consumers. Some insurers have complied, with Admiral issuing a £25 refund to all their 4.4 million car, van and motorbike insurance customers, and LV= granting refunds of between £20 and £50 to customers financially impacted by the pandemic.