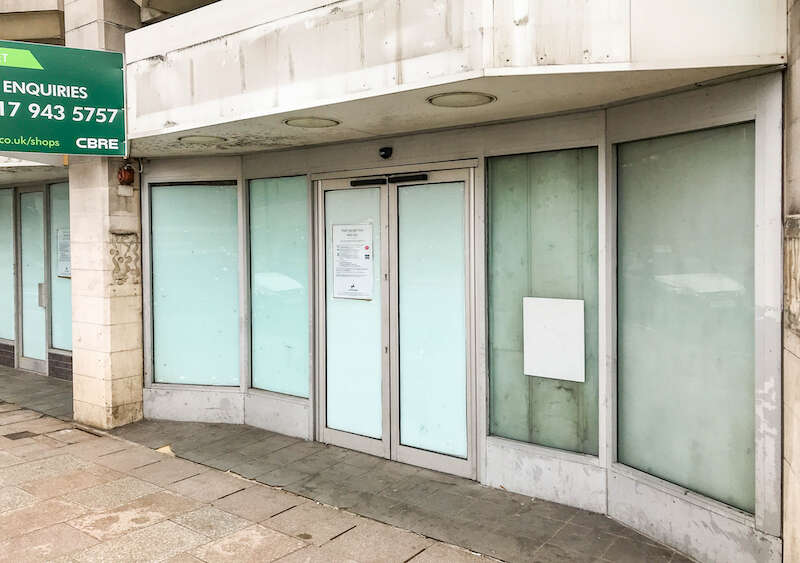 Two-Thirds of Bank Bosses Think Branches Will Be "Dead" Within 5 Years
65% of global banking executives believe branch-based banking will be extinct by 2026, as the pandemic and competition from and collaboration with fintech companies push financial institutions to go digital.
A new report from the Economist Intelligence Unit (EIU) for banking software company Temenos surveyed 305 senior global banking executives about their company's use of technology. It found the majority are already looking beyond physical storefronts to new digital spaces and solutions, including the cloud and AI.
Kanika Hope, Chief Strategy Officer, Temenos, said: "Open Banking and increased competition from big tech and new entrants are causing banks to rethink their business models. Many now aspire to develop digital ecosystems that bring more human, differentiated experiences to their customers using the power of cloud, SaaS and AI.
"This report shows that bankers now understand that technology will be an enabler for these new business models and is critical to their competitive differentiation."
While banks were already venturing into digital ecosystems, the coronavirus pandemic has accelerated the shift. Many banks are now collaborating with tech companies to develop services catering to tech-literate consumers and giving their imprint and legitimacy to startups' new groundbreaking banking solutions.
Aalishaan Zaidi, Global Head of Digital Banking at Standard Chartered, attributed the speed of change to the coronavirus crisis. "The big shift for us was our belief that we could change fast if we really wanted to," he said. Before the pandemic, "we would have never done the partnerships we are doing now."
The report confirms what many Britons can see on their local high street: physical branch locations are being phased out for apps and other digital services. More than 480 bank branches will close this year alone, with Lloyds, TSB, Santander, HSBC and M&S Bank all mothballing locations. More than 4,000 bank branches have disappeared since 2015, according to data compiled by Which?
Many customers have readily adopted online banking, particularly as bank branches shut or restricted hours during the early months of the pandemic and virus-wary customers stayed at home. Fintech firm Nucoro estimated that six million people downloaded banking apps for the first time between mid-March and mid-April 2020.
However, some, particularly older consumers, are still wary of digital banking. Others—an estimated 1.9 million households—don't have access to the internet.
Under guidelines issued by the Financial Conduct Authority (FCA) last September, banks must analyse how planned branch closures will impact customers, particularly vulnerable groups, and detail the alternatives available to them.
But the government appears to think the writing is on the walls for the branch network. The Treasury is consulting on rules that would guarantee people don't have to travel more than a small distance—likely to be one kilometre—to access cash without a charge. But rather than requiring banks to keep branches open, the government is expected to direct consumers to Post Office locations, cashpoints and to retailers offering cashback without a purchase, as will soon be permitted.
Sarah Coles, personal finance analyst at Hargreaves Lansdown, said: "There will be life after the death of the branch network. The government's consultation into access to cash will come as a bitter blow to those who can't imagine life without their local branch, but will be a huge relief for the millions of people who just need to be able to get hold of cash without paying a fee or travelling miles."
But while customers may still be able to access cash on their high streets, ensuring non-digital access to more complex financial products will be more complicated.
Consumers are already warier of performing certain banking tasks online. A 2019 study from Which? found that 49% of customers aren't comfortable using a banking app to apply for a credit card or loan, while 42% are hesitant to use a website to perform the same tasks.
A pilot project currently running is exploring the use of shared banking hubs where staff from each major high street visit once weekly to help customers handle these more complex tasks.