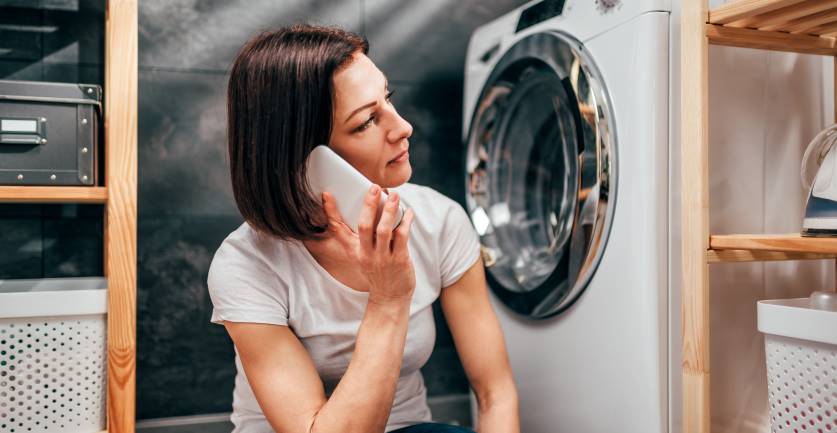 New right to repair rules come into force
New rules coming into force will see products such as TVs, fridges, and washing machines become easier to repair.
Manufacturers will now be legally required to make sure that professional repairers have access to spare parts in order to fix appliances.
The new right to repair legislation aims to benefit the environment by extending the lifespan of products by 10 years.
The rules are designed to counteract "built-in obsolescence" in which manufacturers purposefully design their products to break after a certain amount of time in order to force customers to purchase newer products.
Adam French of consumer group Which? said electrical items being "either too costly or difficult to fix" often leads to them ending up in landfill.
He said the rules "should ensure products last longer and help reduce electrical waste".
Energy minister, Anne Marie Trevelyan, said: "The tougher standards will ensure more of our electrical goods can be fixed rather than have to be thrown away when they stop working, putting more money back in the pockets of consumers."
Head of resource policy at Green Alliance, Libby Peake, said the new rules "represent a small, first step towards giving people the long-lasting repairable products they want".
However, she pointed out that it was not correct to say the legislation creates a "legal right to repair".
"The government hasn't given consumers any such right, as the spare parts and repairability criteria are only directed at professional repairers, not at the people who own products," Peake said.
"There is also no guarantee that spare parts and repair services will be affordable, so considerable barriers remain to making this the easiest, default option," Peake added.
Executive chairman of Ebac, John Elliot, warned that products could become more expensive due to the new legislation, but said his company had always focused on creating long-lasting products.
"We don't look to make the cheapest washing machine. We look for one that's going to do the job and last a long time," Elliot said.
"Our focus is reliability - not just a low initial cost... The secret of a product that's easy to repair and long-lasting is in the design."
Elliot said that the new rules won't affect his business, but will affect his competitors who have been battling it out in a race to the bottom over the years.
"I can't think of one example where we could not repair a product," Elliot said. "I checked, and the oldest machine we repaired was 25 years old."