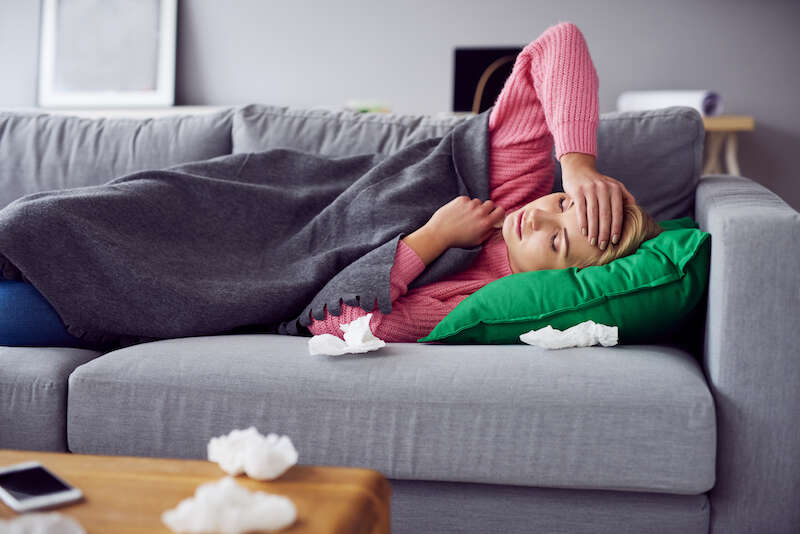 Nationwide Launches Income Protection Policy for Self-Employed Workers
A new insurance policy from Nationwide Building Society will allow workers who lack comprehensive sick pay to protect their incomes when they fall ill.
The coronavirus pandemic has highlighted the difficulties faced by the self-employed and workers on zero-hour contracts, many of whom saw their incomes evaporate when they contracted the virus and weren't able to work.
Traditionally, these workers haven't been able to take out income protection policies. However, the coronavirus crisis has underscored the importance of this type of insurance.
More than a third (37%) Britons say having income protection in place is more important now than it was prior to the pandemic. That figure rises to 51% among those aged under 35, a cohort whose employment and income have most been impacted by the coronavirus crisis and who are more likely to be self-employed or on zero-hour contracts.
Workers are most concerned that they won't be able to pay their mortgage bills or rent and provide for their families if they fall ill and see their salary vanish.
Nationwide's new Illness and Injury Insurance will provide peace of mind to workers in less secure jobs. Policyholders can protect up to 60% of their gross income, up to a maximum of £2,000 per month. Those who have been self-employed or in a job for less than a year can protect up to 35% of their income.
The insurance will pay out if the policyholder is unable to work due to illness or injury, with payments starting after four weeks and running for a maximum of 12 months.
The product, underwritten by Legal & General, is available to Nationwide members who have a current account, savings account or mortgage with the building society. Applicants must be aged between 18 and 55 and employed or self-employed, working a minimum of 16 hours per week.
Darren Black, head of general insurance at Nationwide, said: "The pandemic has shone a light on the issues faced by many when they are unable to work due to illness. Many people have been kept up at night worrying about how they will keep a roof over their head and support their family.
"Our new Illness and Injury insurance will provide people with the peace of mind that should they be unable to work they will be able to maintain some of their income to pay their essential bills."
Claire Beardmore, director of partnerships at Legal & General Insurance, added: "We're constantly looking at ways to make income protection easy to understand and purchase which is why we've partnered with Nationwide to launch Illness and Injury Insurance—a simple and affordable insurance for customers who don't have access to comprehensive sick pay, helping them cover the rent for their home, bills and other lifestyle costs while they're off work due to an illness or injury."
As of 2021, there are 4.35 million self-employed workers in the UK and another 860,000 people on zero-hour contracts.