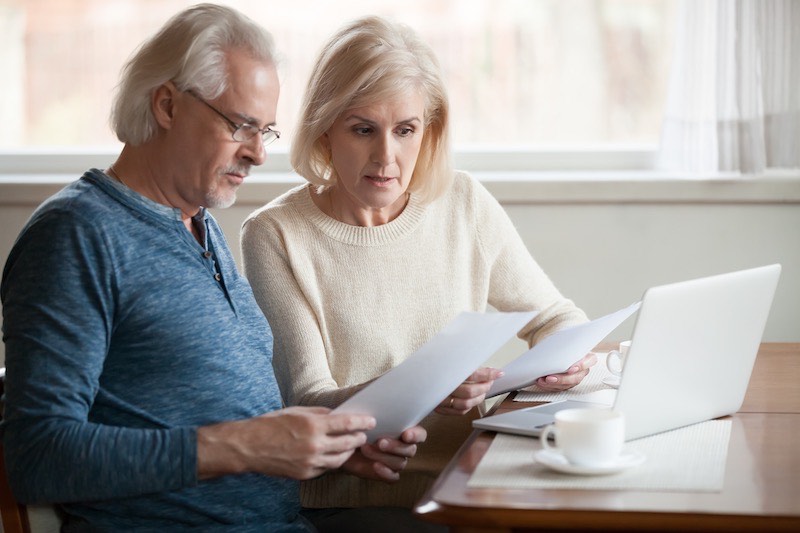 Older People Still Wary of Online Banking
People over 55 are using digital services more than ever before during lockdown, but many are still wary of online banking, research from Santander found.
More than half (54%) of older people going online more frequently since restrictions were imposed. Some have even become internet buffs, with nearly one in five (17%) signing up to at least three new online entertainment, shopping, and social media services in recent weeks.
Those who've made the leap to digital say they want to stay in touch with family and friends, save time and entertain themselves while being cooped up at home.
But while many older Britons have embraced video calling and TV streaming, some are still reluctant to complete banking tasks online. 16% of over-55s still aren't using digital banking services, although banks have urged customers to use online channels and restricted the hours of branches to comply with social distancing rules.
Online banking has boomed among Britons stuck at home. According to data from fintech firm Nucoro, six million people downloaded digital banking apps for the first time between mid-March and mid-April, as lockdown restrictions were imposed. Nucoro said the COVID-19 pandemic may "permanently" alter the way customers interact with their banks.
Market watchers have already suggested the coronavirus crisis could hasten the closure of bank branches and other shops and transition more customer services online. Already this week Ovo Energy, the UK's second-largest supplier, cut 2,600 jobs, many of them in call centres, saying changing customer behaviour and increased use of digital services had permanently reduced the need for some roles in their operation.
But Santander says that over-55s are the age group least likely to embrace online banking, raising the possibility that millions could be left behind by the digital revolution.
Many members of this age group are apprehensive about using apps and websites for their banking needs due to concerns about security or lack of comfort with the internet.
In November, Which? found that one in five Britons exclusively use non-online banking options. And many people, including those who do use online banking, are reluctant to employ it for some banking tasks. 49% of the banking customers Which? surveyed said they weren't confident using an app to apply for a credit card or loan and the 42% said they weren't confident using a website to complete the same task.
Others don't even have internet service. An estimated 1.9 million households in the UK are digitally excluded, meaning they lack access to the internet—either because they can't afford it, live in an area where speeds are slow or aren't comfortable with it.
Santander urged customers with internet access to trial online banking services during lockdown.
Chris Ainsley, head of fraud strategy at Santander UK, said: "For those who feel confident and comfortable after experimenting with other online services, then now is a perfect time to put digital banking to the test."