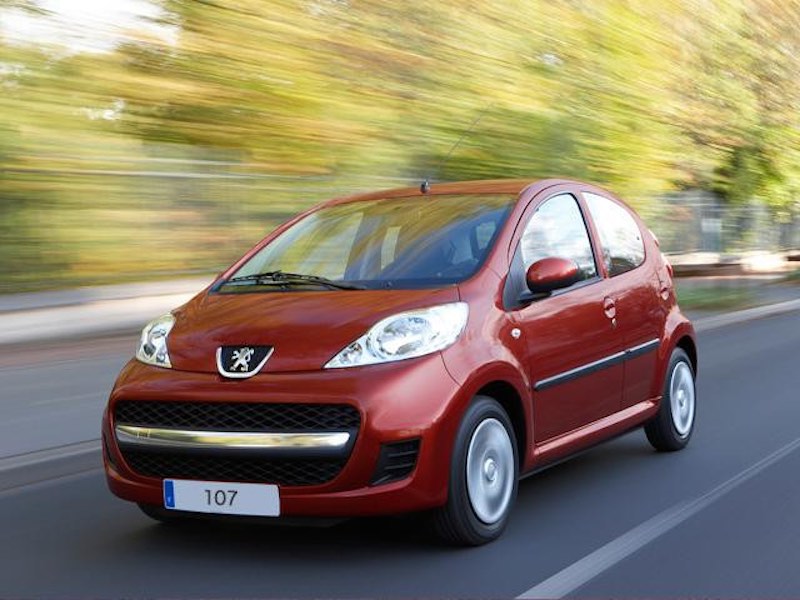 9 Cheapest Cars for Young Drivers to Insure
Motorists between 17 and 24 can shell out more than a thousand pounds a year for car insurance coverage. But selecting your vehicle carefully can slash your premiums, according to Marmalade.
The specialist provider of car insurance for young drivers has revealed that the Peugeot 107 is the cheapest vehicle for drivers under 24 to insure. The lowest premium 17-year-old drivers can earn on the Peugeot 107, with a black box policy, is just £740, less than half of what some young motorists will pay in premiums each year. The average cost of insurance for young drivers on the Peugeot 107 is £1,114.
The Citroen C1 and Toyota Aygo were also economical choices for young drivers, with average premium costs of £1,181 and £1,182, respectively.
Young motorists pay an average of £1,176.80 for their car insurance each year, according to recent data from the Association of British Insurers (ABI). That's £700 more than the £471 the average British driver pays. Those high insurance costs are keeping young drivers off the road, impacting their employment prospects and social lives, the ABI found.
Young drivers can dramatically reduce their insurance premiums by installing a black box, which records driving behaviour. Black boxes have been found to reduce the chance drivers under 24 will have an accident in their first six months on the road by 73%.
Crispin Moger, chief executive of Marmalade, said: "Insurance costs can be significant for young drivers, so we always encourage them to consider how much this will be before purchasing their vehicle.
"They might feel like they have bagged a bargain with their car, but if insurance costs are high—for example, if it is lacking modern safety features—it can be a false economy."
Marmalade calculated the average insurance cost for young drivers using premiums quoted for new drivers between January and December 2019. The lowest premiums for 17-year-olds were based on the cost of black box insurance policies purchased through Marmalade between 1 October 2019 and 15 January 2020.
9 Cheapest Vehicles for Young Drivers to Insure
Peugeot 107
average insurance premium for a young driver: £1,114

lowest premium for a 17-year-old: £740
2. Citroen C1
average insurance premium for a young driver: £1,181

lowest premium for a 17-year-old: £784
3. Toyota Aygo
average insurance premium for a young driver: £1,182

lowest premium for a 17-year-old: £736
4. Ford Ka
average insurance premium for a young driver: £1,225

lowest premium for a 17-year-old: £659
5. Fiat 500
average insurance premium for a young driver: £1,281

lowest premium for a 17-year-old: £747
6. Vauxhall Corsa
average insurance premium for a young driver: £1,342

lowest premium for a 17-year-old: £711
7. Volkswagen Polo
average insurance premium for a young driver: £1,347

lowest premium for a 17-year-old: £569
8. Renault Clio
average insurance premium for a young driver: £1,362

lowest premium for a 17-year-old: £817
9. Ford Fiesta
average insurance premium for a young driver: £1,398

lowest premium for a 17-year-old: £759