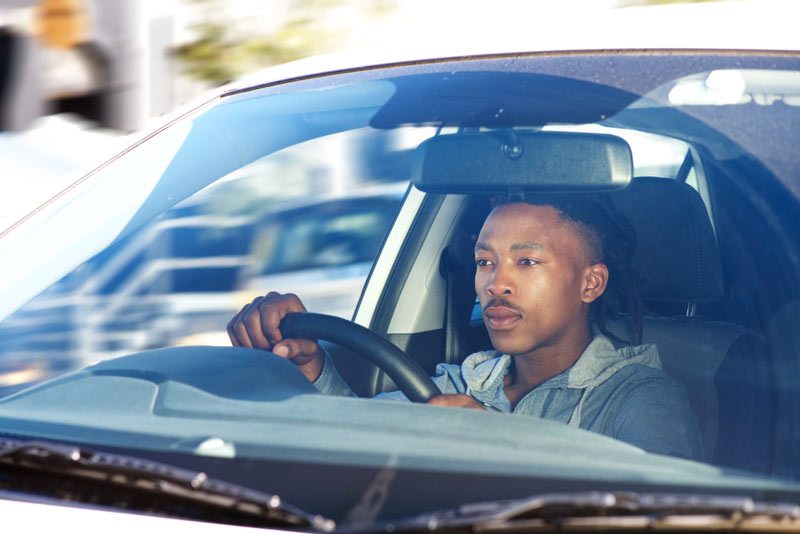 High Car Insurance Costs Mean Many Young People "Can't Afford to Drive"
Young motorists pay an astonishing 149% more for their insurance cover than older drivers, and this "young driver disadvantage" is limiting their job opportunities and social life.
Drivers aged 17 to 24 face annual average car insurance premiums of £1,176.80—£700 more than the £471 the average British motorist pays for their policy, according to data from the Association of British Insurers (ABI).
Honcho, a reverse auction car insurance sales site, quizzed 750 young people about the impact these steep insurance costs have on their driving and wider lives.
The survey found that car insurance costs are the largest obstacle keeping young people off the roads. 55% said it was the cost of car insurance—and not the availability of a car (25%)—which kept them from driving.
A third of respondents said not being able to afford to drive, largely due to insurance costs, had limited the number of jobs for which they've been able to apply. A quarter said not driving limited their social lives, restricting the number of social activities they can participate in.
"This report clearly identifies what the real life 'young driver disadvantage' actually looks like – including its far-reaching effects that have an impact on everything from people's social lives and self-esteem, to education and job opportunities," Gavin Sewell, chief executive officer at honcho, said.
In an effort to shave money off their premiums, 37% of surveyed young motorists said they'd considered hiking their voluntary excesses—although a collision could then leave them thousands of pounds out of pocket.
But surprisingly, young drivers aren't shopping around for quotes to save on their premiums.
"We've also identified a number of ways in which the insurance industry is not necessarily helping its youngest drivers, as well as some shocking gaps in young drivers' knowledge about how to ascertain the best deals," Sewell said.
"We hope both young drivers themselves and stakeholders from across the insurance industry find the results as insightful as we did."