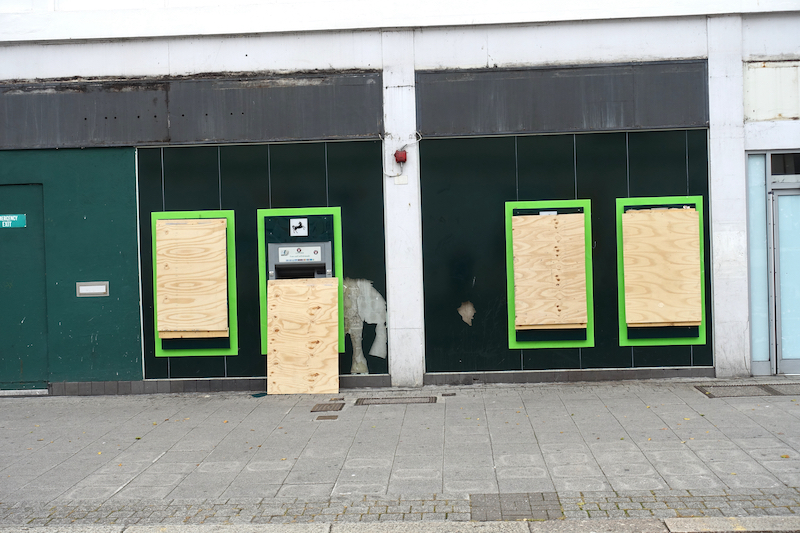 5% of UK Bank Branches Shuttered in Just Three Months
267 bank branches shut in just three months between April and June of this year and more will follow in 2022, leaving customers in some areas struggling to access banking services.
Data from the Financial Conduct Authority (FCA) revealed that 4.55% of the UK's bank branches closed in the spring quarter, leaving just 5,599 remaining. This is despite the FCA introducing new guidance last September requiring banks planning closures to analyse how customers, especially those with vulnerabilities, will be impacted and to detail alternatives available to them.
Bank branches have been dwindling for years, as customers shifted to the digital and app-based services some find more convenient. Data from consumer group Which? shows that since January 2015, around 50 bank branches have been closing their doors each month.
The trend accelerated during the pandemic, as bank branches limited hours or shut entirely and record numbers signed up for digital services. Major high street banks have axed over 1,000 branches since March 2020, with Lloyds, TSB, Santander, HSBC, and M&S Bank branches culled.
Some might find bank branches redundant when they can complete even complex banking tasks including applying for loans through websites and apps. Analytics business SAS found that one in four people avoid local bank branches, preferring digital-only services.
But for older and less tech-savvy customers and small businesses, these closures can be very disruptive.
Following the latest round of closures, just 60 per cent of the population lives within 2km of a bank branch, the FCA found. One in eight have to travel more than 5km to access a bank branch--and it might not be one from their personal bank.
With ATMs, post offices and mobile banks included, there were 60,227 places where customers can access free cash across the UK in the spring, up from 59,903 in the first quarter of the year. However, those figures reflect a number of bank branches and ATMs that reopened over being temporarily shut in the lockdown at the start of the year.
In total, 95.5% of Britons live with 2km of a free cash access point. However, among rural residents, that dwindles to just 77.3%.
Additionally, many of the five million people who rely on cash are older and have mobility issues, Sarah Coles of Hargreaves Lansdown noted.
"If they don't have access to transport, 2km may as well be 20km," she said.
This summer the Treasury consulted on legislation that would give the FCA, the financial services regulator, the power to discourage or outright bank branch closures to preserve access to cash in Britain's communities.
Under some proposals, the FCA would be able to fine banks that shut branches where they are most needed and even enforce injunctions to block the closures. Neighbourhoods could also be given the legal right to be within 0.6 miles of a free cash access point.
The consultation closed in September, but any new laws will take at least two years to enforce.
In the meantime, the branch closures are showing little sign of slowing. Over the next few months, the Lloyds Banking Group will shutter an additional 48 Lloyds and Halifax high street locations, after closing 100 in 2021. Virgin Money will close 31 branches.
A recent survey by Economist Intelligence Unit (EIU) for banking software company Tenemos found that 65% of global banking executives believe branch-based banking will be extinct by 2026.