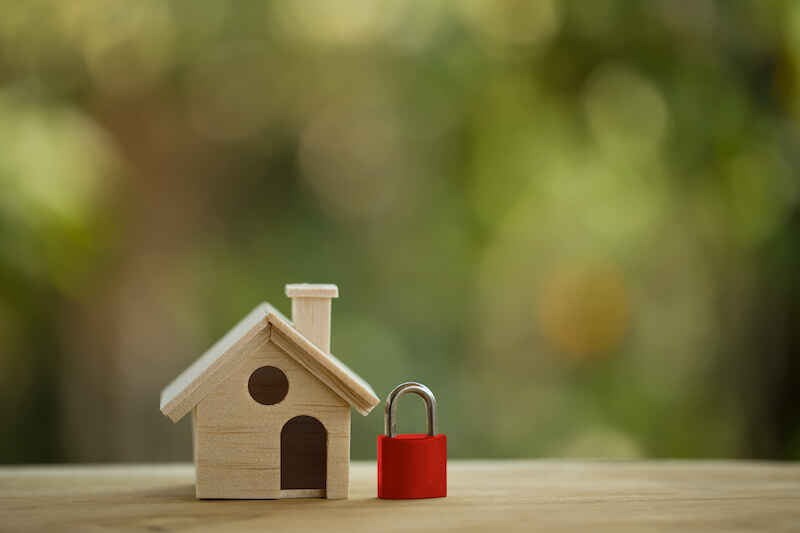 Lender Launches 40-Year Fixed-Rate Mortgage
A new mortgage from Kensington Mortgages will allow borrowers to lock in their rates for up to 40 years. But while some homeowners will benefit from the certainty of fixed mortgage bills, brokers warn that the products aren't suitable for everyone.
Kensington Mortgages's "Flexi Fixed for Term," launched Tuesday, allows buyers to freeze the interest rate on their mortgage for between 11 and 40 years. As you might expect, those interest rates are higher than the ultra-low two- and five-year deals currently on the market. Borrowers opting for the longest, 40-year fix from Kensington will pay 3.34%, while rates for 35-year fixes will start at 3.16%.
But the Kensington is bargaining that buyers, wary of rising inflation and a looming base rate hike from the Bank of England, will want the surety of a long-term fix.
Mark Arnold, chief executive at Kensington Mortgages, said: "Nothing lasts forever and it looks very likely that we will see a succession of interest rate hikes and we may begin to slowly approach again an historical average.
"A fixed-for-term mortgage — already very popular in some parts of continental Europe — is likely to become increasingly attractive in a rate-rising environment."
Kensington, a non-bank lender, has partnered with pension insurance company Rothesay for the lengthy mortgages. Lengthy mortgages are a natural fit for Rothesay, which is looking for fixed, long-term mortgages to match with its fixed, long-term liabilities. The company expects to announce partnerships with other mortgage lenders in the future, meaning multi-decade fixes may become a regular feature of the UK mortgage market.
"We are always looking for innovative ways to invest in long-term, secured and high-quality assets," Prateek Sharma, chief investment officer at Rothesay, said. The company "firmly believe that these mortgages can provide the certainty that many borrowers are looking for," he added.
Kensington isn't the first British lender to venture into the products. In March non-bank lender and digital broker Habito launched a range of fixes running anywhere from 10 to 40 years. For its lengthiest 36 to 40-year mortgages, the locked-in rates range from 4.20% to 5.35%, depending on your deposit.
The government has welcomed the introduction of mortgages that will give more certainty to homeowners. "Greater product choice creates more competition and more options for consumers, in this case particularly those who value certainty in their repayments over a longer period of time," John Glen, economic secretary to the Treasury, said.
But brokers caution that while buyers may be gaining surety with these mortgages, they're currently more expensive than other mortgages on the market—and may be so for years, even if mortgage rates rise. They're also less flexible if your life circumstances change.
A 40-year mortgage also takes most homebuyers well past the age of retirement, changing the maths of their pension savings.
Becky O'Connor, head of pensions and savings at Interactive Investor, said: "If you are considering paying a mortgage into retirement, there's a huge reality check coming: you will need a much bigger pension than most people are currently on track for to finance this additional borrowing."
But if you want some constancy in your mortgage bills but don't want to lock in a rate until 2061, you have other options. Mainstream lenders offer scores of 10-year fixes, typically with rates lower than on Kensington and Habito's marathon 40-year deals.