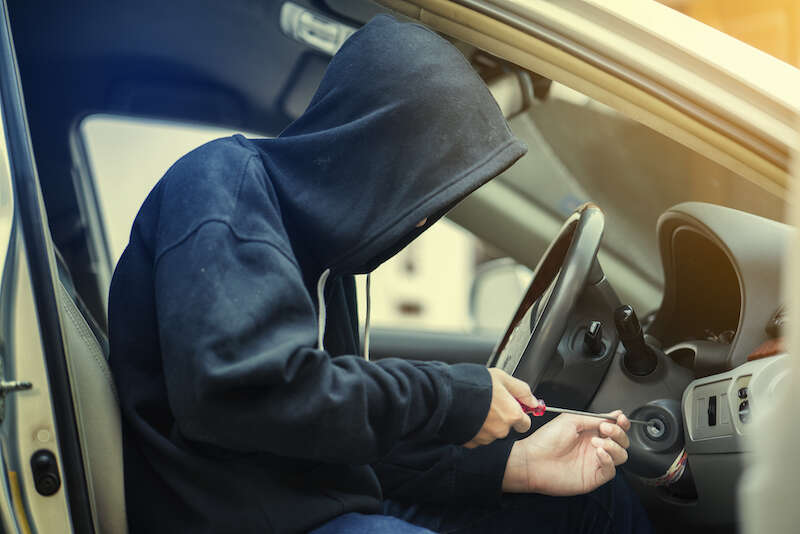 London Tops List of Car Theft Hotspots
Drivers in London can expect to pay a premium on their car insurance for the frequency of auto thefts in the capital, with boroughs in the city occupying nine slots of the top 10 slots in a new ranking of car crime hotspots.
The South London borough of Lambeth occupies the top rung of Co-op Insurance's list of the UK areas most plagued by auto theft. The area had the highest frequency of car theft claims per number of insurance policies between 2016 and 2020.
The affluent borough of Kensington and Chelsea ranked a close second, followed by West London area Ealing.
London so dominates the list of cat theft hotspots that the first non-London area to enter the list is Watford at number nine—and the Hertfordshire town is just outside of London.
But drivers outside of the M25 should also be wary. Car theft is also common in Preston (number 13), Peterborough (number 19) and Southampton (number 20).
Paul Evans, head of motor insurance at Co-op Insurance, said: "Our claims data shows that car crime rates in London have remained continuously high, but it's interesting to see that places like Preston and Stockport are also emerging hotspots in the North."
Moray, Scotland had the lowest frequency of car theft claims in the four-year period studied. In England, car thefts were least common in the borough of Mid Devon, while in Wales drivers in Denbighshire are the least likely to have their vehicles snatched.
Drivers in high-theft areas can reduce their risk of having their vehicles stolen—and limit their car insurance premiums—by avoiding vehicles that are most alluring to thieves.
According to Co-op Insurance's data, the Ford Fiesta, Ford Focus and Vauxhall Corsa yielded the highest total volume of claims for theft. This is unsurprising because these are the top three most common cars on UK roads. At the end of 2019, there were more than 1.5 million Ford Fiestas on UK roads and more than one million Ford Focuses and Vauxhall Corsas.
More expensive models also account for high volumes of claims, despite their lower prevalence on UK roads. The £31,000 Land Rover's Range Rover Evoque yielded the sixth-highest number of claims for theft, followed by the £53,000 Land Rover Discovery. Thieves also executive cars like Audi A3 (number 8 for thefts), the Mercedes-Benz C-Class (number 9) and the Audi A4 (number 10).
How do you protect your car from theft? Co-op Insurance recommends you only park in well-lit areas, covered by CCTV or a security patrol and around other cars and people.
When you park on the street, angle your wheels to the kerb (unless you're parking on a hill). This makes it trickier for a car thief to speed away in your vehicle or tow or push it to a quieter area to break in. You should also never leave enticing objects like purses, bags, mobile phones, expensive sunglasses and sat navs on display in your car.
While most cars these days lock from a key fob, these can be blocked by remote control jamming technology. Before walking away from your car, you should manually check your doors and boot are secured.
You should also invest in theft deterrents, such as car alarms, immobilisers, steering locks, tracking devices and dash cams. Sometimes car insurers will discount your car insurance premiums if you have this equipment in place.