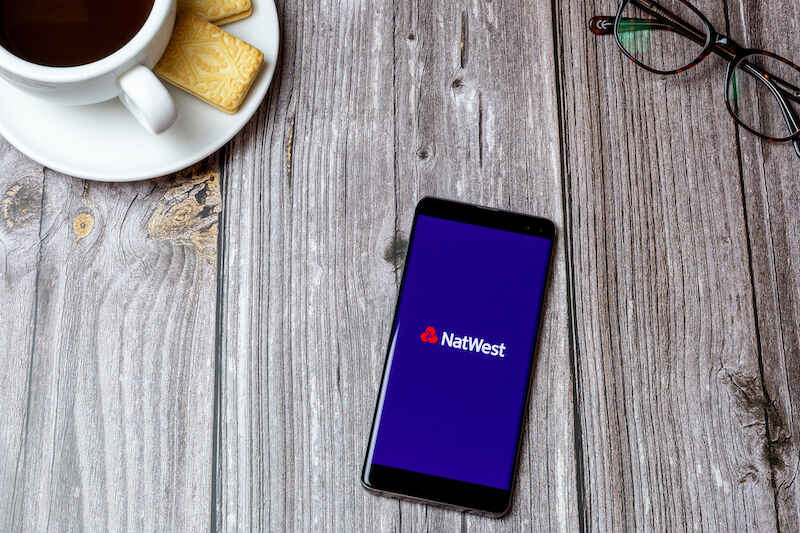 NatWest App Lets Users Track Carbon Impact of Their Spending
A new carbon tracking feature within NatWest's mobile banking app will let users monitor the carbon impact of their everyday spending.
The feature, developed in partnership with carbon tracking experts CoGo, also gives users tips for reducing their climate impact and using resources more efficiently. They can log in the app behaviour changes such as reducing their meat consumption, switching energy suppliers, buying secondhand clothes and composting.
In a pilot of the feature by bank staff, the average user saved around 11kg of CO2 emissions per month. NatWest says that if this behaviour is replicated across the eight million customers who use its mobile banking app, 1 billion kg of CO2 would be saved every year, the equivalent of planting 17 million trees.
In the trial, women under 30 years of age were the most likely to commit to changing their behaviour. After seeing the impact of their spending, 55% took steps to reduce their carbon footprint.
David Lindberg, chief executive of retail banking at the NatWest Group, said the carbon tracker is a "really important first step in making it easy for everyone to live and spend in a greener way—using the power of money to influence change."
"It's aligned to our core purpose as a bank and it's going to give people the information they need to make informed choices about how they spend, as well as realistic and achievable ways of cutting down on carbon," he added.
The feature, which is free to use, will be rolled out to users of NatWest's mobile banking app over the next few months. Users can find it under the 'Spending' tab. It's one of several new features NatWest has introduced on its app to give customers more information about and control over their finances, including the ability to check their credit scores and set budgets and savings goals.
However, the focus on the impact of consumers' spending may also deflect from NatWest's own rule in the climate emergency. According to the Rainforest Action Network, NatWest delivered $13.39 billion in funding for fossil fuel projects over the past five years. Despite this, NatWest is one of the corporate sponsors of the COP26 summit to be held in Glasgow in November.
The banking group has pledged to achieve net-zero across their emissions lending and investment portfolios by 2050 and phase out financing of coal by 2030.