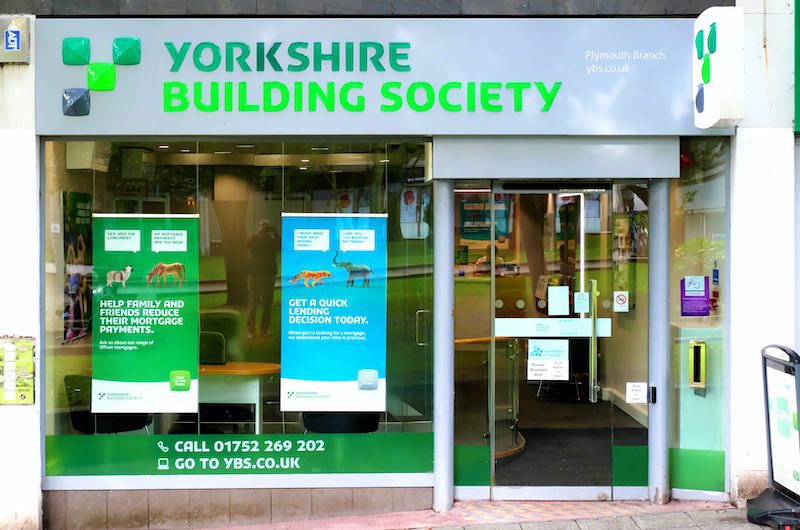 Yorkshire Building Society First to Relaunch 95% Mortgages
Yorkshire Building Society will be the first lender to resume selling 95% LTV mortgages, nearly a year after the pandemic frightened lenders away from low-deposit home loans.
Yorkshire's 95% LTV (loan-to-value ratio) mortgage, offered through brokers, will have an interest rate of 3.99%, fixed for five years, and a £995 product fee.
However, strict conditions will apply, reserving the loan to first-time buyers and excluding furloughed workers and anyone buying flats or new-build homes.
Lenders withdrew nearly all highly-leveraged mortgages from the market last year, amid concerns that buyers would struggle to afford the repayments if their incomes took a hit and that any tumble in house prices could leave them negative equity. At one point in the autumn, just one 90% mortgage was available, from Metro Bank.
With the anticipated crash in house prices averted, or at least deferred, by the stamp duty holiday, lenders have been slowly reintroducing 90% mortgages. Yorkshire Building Society was among the first to return to the space, reintroducing its 90% deals in November.

But buyers with smaller 5% deposits have had little choice. There are currently just five 95% mortgages available, all specialist deals, compared to the 391 available in March 2020.
Chancellor Rishi Sunak's latest budget included a government guarantee to encourage lenders to resume offering 95% mortgages, to help younger generations get on the housing ladder. A number of mainstream lenders, including Barclays, HSBC, Lloyds, NatWest and Santander, have already committed to the scheme, which will compensate them if a borrower defaults and the property is repossessed.
Yorkshire Building Society said it won't be using the government guarantee. Chief executive Mike Regnier said he was confident the lender could shoulder the risk itself.
But he said the building society wouldn't have returned to the market without the government's guarantee encouraging other lenders to rejoin or it would have been overwhelmed by applications.
Demand for the few 90% mortgages on the market in the autumn was so strong that lenders were launching them for as little as a single day to avoid being deluged by would-be homeowners.
"As the only lender in this market we'd struggle to meet the demand that clearly is out there for customers that have saved for years to get a 5% deposit, and will want to take every advantage of the stamp duty land tax holiday," Regnier said.
Yorkshire Building Society won't limit applications to certain days or time slots but its stringent criteria will reduce demand. Only first-time buyers will qualify for the loans. Workers who are still furloughed by their employers will also be excluded.
Buyers won't be able to use the loans to purchase flats or new-build houses, which are more vulnerable to eroding in price during economic downturns.
"We're trying to restrict, to an extent, the amount of demand that we get from it so that we can manage our service levels. We've done that very deliberately," Regnier said.
Even so, the building society has 200 underwriters poised for the launch of the loans.