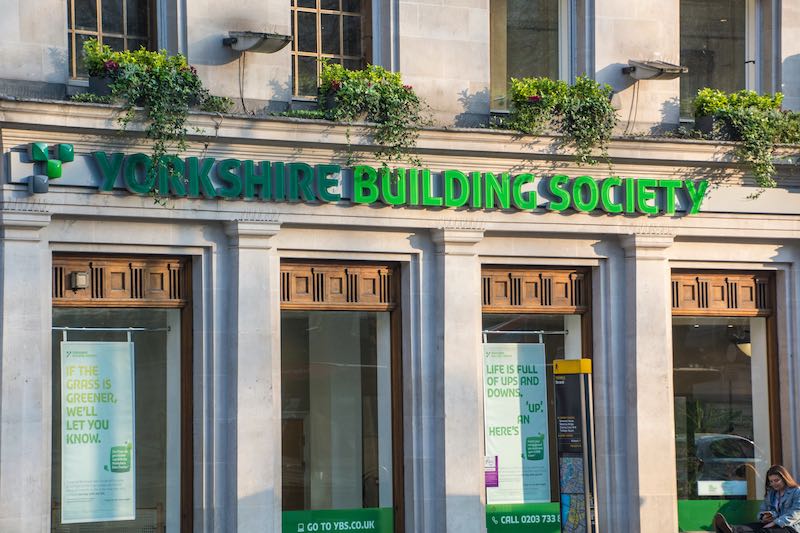 Yorkshire Building Society Launches 90% Mortgages
Yorkshire Building Society has thrown a lifeline to prospective first-time buyers, relaunching 10% deposit mortgages.
Lenders have yanked nearly all low-deposit mortgages since the pandemic began, over concerns about buyers' ability to afford repayments during times of economic turbulence and worries a house price crash could leave new homeowners in negative equity.
Nine out of ten 90% loan-to-value (LTV) mortgages have disappeared since March, with just 78 deals remaining. When borrowers do launch highly-leveraged mortgage deals, they frequently do so for just days or hours to avoid being deluged by applicants.
This is despite Prime Minister Boris Johnson hailing 5% and 10% deposit mortgages as a way onto the housing ladder for younger generations.
Yorkshire Building Society, the UK's eighth-largest mortgage lender, lending £8.7 billion in 2018, is bucking the trend with new 90% deals—but you'll pay dearly for it.
YBS's 90% two-year fix comes with an interest rate of 3.69%, while you'll pay 3.79% interest for the five-year fix.
If you can come up with a 25% deposit, you'll pay just 1.99% for a two-year fix or 2.19% for a five-year with Yorkshire Building Society.
The new 90% deposit mortgages are available to first-time buyers and homeowners with little equity who want to remortgage or move house. New build properties are excluded, however, so you'll need to be purchasing a pre-owned house or flat.
Both deals come with a £995 product fee—lower than the average of £1,078 after a marketwide increase in mortgage fees—and free valuation. Remortgagers will get their legal fees paid.
Ben Merritt, senior mortgage manager at Yorkshire Building Society, said: "We're committed to supporting borrowers with smaller deposits and are really pleased to offer these mortgages again —there's certainly been a gap in this part of the market for some months.
"Thanks to the hard work of our front line colleagues we now feel we're in a better position to continue supporting existing borrowers who need a payment holiday and launch mortgages for new customers, while maintaining the high standard of service our customers expect."
Nationwide Building Society, the country's second-biggest lender, also offers 90% mortgages and recently indicated it may continue to do so over the coming months, giving first-time buyers even more choice.
Chief executive Joe Garner said the building society is "open-minded" about low-deposit mortgages, pointing to resilience in the UK housing market since it reopened following the seven-week freeze in the spring.
"We've been one of the most consistent lenders in the 90% segment through this period. And that's great for our members, and you can see, also supporting our financial position." Nationwide reported a 17% rise in its pre-tax profit in the six months to September, to £361 million, compared to large losses from other lenders. This is despite setting aside £139 million to cover loan defaults from customers struggling during the coronavirus crisis.
But as with Yorkshire Building Society, you'll pay higher interest rates for highly-leveraged deals: 3.49% on a two-year fix with a £999 product fee (3.74% without) and 3.54% with a five-year fix with a product fee (3.74% without). Another caveat: Nationwide's 90% deals aren't available on flats or new builds.