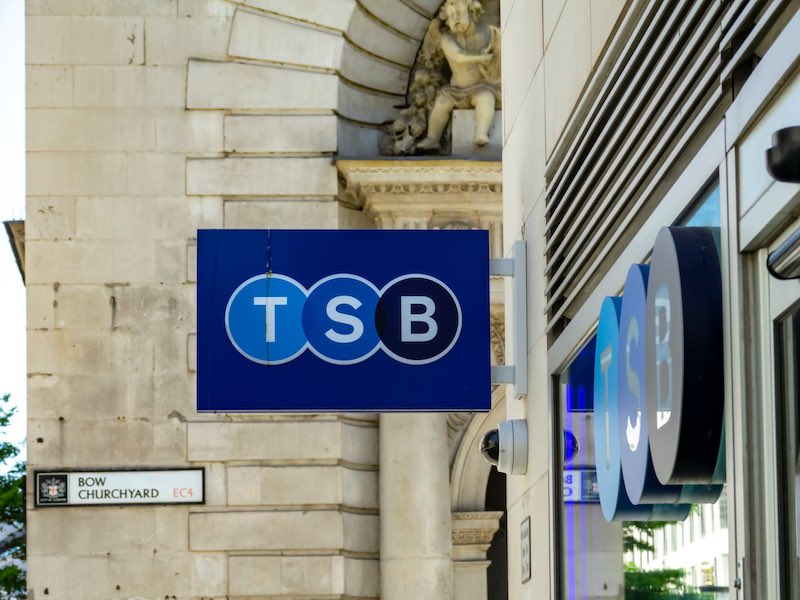 TSB Launches First-Time Buyer Mortgage for One Day Only
TSB launched a low-deposit mortgage this morning, but unfortunately, you've already missed out.
The five-year fix was available for first-time buyers with a 10% to 15% deposit, a segment of the market that has been largely abandoned by lenders since the coronavirus pandemic began.
Banks and building have yanked more than 1,000 highly-leveraged mortgages from the market over the last six months over concerns financially-strapped buyers will struggle to keep up with payments and that a potential collapse of house prices leaving them in negative equity.
The few lenders continuing to offer 90% and 95% loan-to-value (LTV) mortgages have been deluged with applicants, so many that holdout HSBC restricted the sale of its 90% LTV mortgages to homeowners remortgaging to a different rate. That bank said the backlog of applications meant it hadn't been able to "meet the high standards we set ourselves" for customer service. Before withdrawing the mortgages, it set a daily quote of borrowing, which was typically exceeded within a few hours.
TSB withdrew its own highly-leveraged mortgages from the market months ago. But it temporarily reintroduced the deals today, 11 September, from 8 am to 5:30 pm.
The mortgages, only available through a broker, have an interest rate of 3.24% with a fee of £995 or fee-free at 3.49%, fixed for five years but already close to TSB's standard variable rate of 3.59%, typically the highest rate charged by lenders. It's available to those buying houses, and not flats, worth up to £350,000 and for a maximum term of 30 years.
Ian Ramsden, director of borrowing at TSB, said: "We want to support the demand from our customers as much as possible, particularly first-time buyers. This temporary reintroduction will allow us to manage our service levels as well as give customers a chance to get their first home."
This is the first time lenders have offered mortgage deals for just one day but others, including Coventry Building Society and Accord, have run two-day specials for highly-leveraged mortgages. When Accord offered its two-day deal in January, it reported the busiest day in its 17-year history.
TSB's deal may be even briefer than announced. The bank cautioned that it may exceed the maximum lending total it had set for the mortgages before 5:30 pm.
Brokers welcomed TSB's return to a part of the market that has been abandoned by other lenders but said the fleeting nature of the deal, and its announcements just one day before, meant buyers and brokers will struggle to take advantage of it.
Aaron Strutt, product director at broker Trinity Financial, said: "Taking a mortgage is a big financial decision and it is not something that should be rushed because buyers are in a now or never situation."
David Hollingworth, director at broker L&C Mortgages, praised TSB for "having a go" in the highly-leveraged end of the market but cautioned that "to have someone who it's the right deal for, to give them the information, and for that borrower to make a decision to go ahead, is a tall order in a day."
The relatively high interest rates on the mortgages could the one-day sale very profitable for TSB. But low-deposit mortgages have become even riskier lending products recently. Research from Hargreaves Lansdown found that 18% of those with 95% LTV mortgages had sought out mortgage holidays during the pandemic, compared to 6% of those with 25% LTV mortgages.