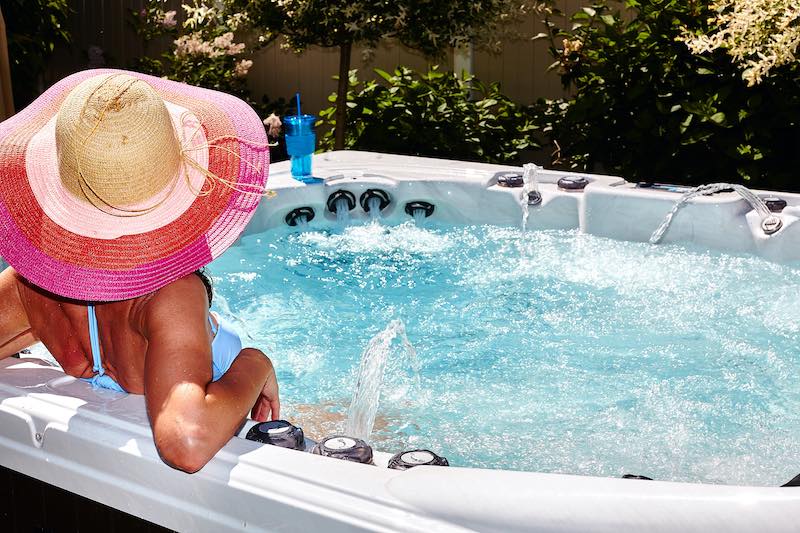 Hot Tub Insurance Claims Heat Up
Many Britons splashed out on home hot tubs to liven up their lockdowns, causing a wave of claims on home insurance policies, insurer Aviva found.
Trapped in their homes and gardens, with beachside holidays cancelled, many Brits invested in backyard hot tubs. At one point sales of hot tubs on eBay were up 1,080% year-on-year and suppliers were struggling to keep up with demand.
But for some staycationers, the homegrown luxury went awry, leaving them claiming on their insurance policies for their tubs and for items they accidentally submerged.
Aviva said insurance claims for hot tubs nearly tripled in 2020. Mishaps included a garden trimmer bursting an inflatable spa and birds pecking holes in a tub cover. One unlucky couple had an engagement ring rip their hot tub lining—a plot surely coming to Love Island soon.
As improbable as it sounds, some soakers also had their pricey home spas stolen, leading to claims for theft on their home insurance policies. Thieves stole deflated tubs from garages and outbuildings, but some especially brazen criminals snatched them directly from gardens.
Claims for tubs weren't cheap for insurers. Payouts for damaged or stolen hot tubs ranged between a few hundred pounds and £9,000. Claim values for portable hot tubs, such as inflatable spas, were lower. But some fixed tubs cost up to £10,000 and attracted payouts of thousands of pounds.
Meanwhile, tub-goers also claimed for accidental damage of mobile phones, tablets, hearing aids, and watches they submerged in their spas. These claims were up 213%, Aviva said.
Kelly Whittington, property claims director at Aviva, said: "Many people bought hot tubs in 2020, while others took their spas out of storage, so they could enjoy holidays at home.
"Unfortunately this appears to have led to all manner of mishaps, both with the hot tubs themselves and items dropped in them.
"Many residents will be staying in the UK again this year, so hot tubs and garden accessories are likely to be very popular again.
"While it's great that people are enjoying themselves at home, we'd encourage them to take care when using and storing their hot tubs, as well as being cautious with anything used around them."