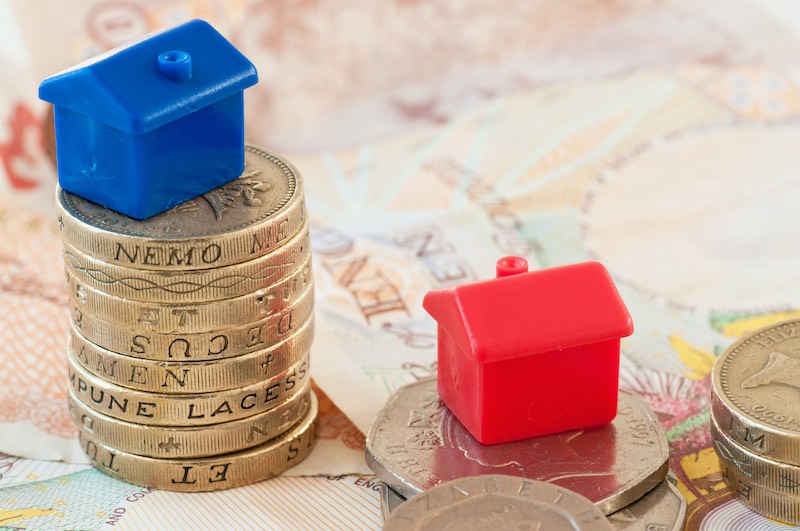 Just One 90% Mortgage Remains on the Market
Homebuyers and remortgagers with a 10% deposit or equity will struggle to qualify for a mortgage, as all but one 90% LTV deals have vanished from the market.
Lenders have yanked nearly all highly-leveraged mortgages over fears financially-strapped buyers won't be able to afford payments or that a crash in house prices could leave them in negative equity.
High loan-to-value (LTV) mortgages are used by first-time buyers who don't have a large deposit and by some homeowners remortgaging without much equity in their properties.
In August 2019, there were 74 two-year fixed mortgage deals available for those with a 10% deposit, according to data from financial data firm Defaqto. By August of this year that had fallen to three—and those have already vanished.
Low deposit five-year fixes have also suffered a similar fate. There were 83 90% LTV five-year fixed-rate mortgage deals on the market last August. That had dwindled to zero until recently.
On 11 September, TSB offered an 85-90% mortgage for first-time buyers for just a single day. Prospective buyers and brokers scrambling to take advantage of the flash sale before it was withdrawn at 5:30 pm.
Last week Metro Bank launched a more lasting deal. After withdrawing all its 90%, 85% and even 60% LTV residential mortgage products in August, the bank reintroduced 90% deal: a five-year fix at a steep interest rate of 3.99%. It's available for properties worth up to £600,000, subject to a physical valuation.
Jeremy Cook, head of corporate relationships within Metro Bank's mortgage team, said: "There are lots of customers with smaller deposits looking for a mortgage at the moment, and we're thrilled to support them as they seek to get on the housing ladder or move home."
The interest rate is higher than MetroBank's standard variable rate for residential mortgages—3.60%—the rate to which mortgages revert when their fixed period expires.
It's also more than TSB was charging for its ephemeral 90% five-year fix (3.24% with a £995 fee or fee-free at 3.49%) and significantly higher than the average rate on five-year fixes, at 2.49%.
But unlike many highly-leveraged mortgages that are pitched at first-time buyers, Metro Bank's is available for remortgagers, who might otherwise be reverted to their bank's standard variable rate. That standard variable rate might be cheaper at the moment but is likely to rise over the next five years when the Bank of England raises the base rate.
However, given the high demand for low-deposit mortgages, brokers cautioned Metro Bank's deal might not be around for long.
David Hollingworth, of L&C Mortgages, said: "Lenders continue to contend with capacity issues in a market of huge demand and deals for those with smaller deposits have largely remained limited to first-time buyers. Deals have come and gone again in a matter of days."