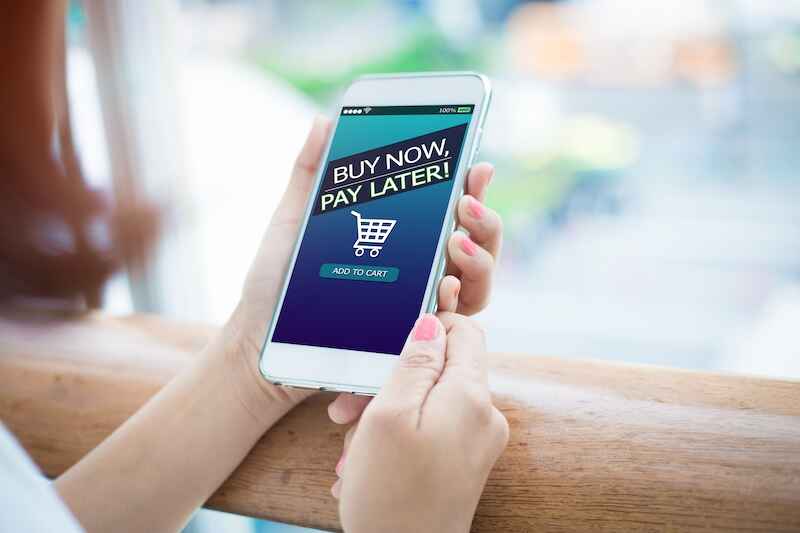 Buy Now Pay Later Could Push 900k into Problem Debt
As the cost of living crisis escalates, buy now pay later (BNPL) customers have doubled their use of the payment plans just since February, leaving more than 876,000 now at risk of problem debt.
BNPL users are now, on average paying off 4.8 purchases, up from 2.6 just four months ago, and now owe £254.10 on average.
Barclays and Stepchange, which produced the analysis, attributed the uptick to the increasing pressure on household finances from rising energy, food, and fuel prices. This was backed up by a survey in which more than a third (36%) of consumers said BNPL agreements have become more appealing since energy bills and inflation began to climb.
It's also reflected by data from retailers. Among retailers that accept BNPL credit, nearly nine in 10 (86%) say they have seen a surge in demand for BNPL purchases. They anticipate that the payment plans will be used on nearly a quarter (22%) of online sales by the end of the year, up from 18.7% today.
BNPL plans are ubiquitous but come with serious risks, Barclays and StepChange warn. The government this month unveiled proposed regulations for the sector, including requiring providers to conduct affordability checks on customers, but the rules likely won't come into force until the middle of next year.
Until then, the sector remains largely unregulated, leaving customers at risk of taking on more debt than they can afford and not being treated fairly by providers when they fall behind on payments.
The survey found that one in four BNPL users have used the payment plans to buy something they couldn't comfortably afford.
Nearly one in three (31%) say the payment plans have already got them into problem debt, with the repayments becoming unmanageable.
While the sector remains unregulated, Barclays and StepChange say retailers can take steps to protect consumers from harm through improper use of BNPL products.
But worryingly, many retailers don't fully understand the BNPL financing arrangements they offer on their checkout pages. For example, more than half (54%) of retailers incorrectly believe that most BNPL companies perform full credit checks before offering credit to consumers, and nearly as many (52%) mistakenly think that all BNPL brands report lending to credit reference agencies.
Market leader Klarna this month began reporting information about transactions to credit reference agencies, and all three major agencies have announced their intention to include BNPL plans on credit files from this year. However, many BNPL purchases currently go ahead without credit checks and leave no trace on credit scores.
Additionally, four in 10 (39%) retailers wrongly assume that unregulated BNPL providers are required to follow the same rules about responsible lending that apply to traditional banks and credit card companies.
Barclays and Stepchange are calling on retailers to examine the BNPL arrangements they're accepting and consider whether they're in the best interest of their customers. They say as many as 876,000 Brits could be prevented from falling into problem debt this year if retailers demanded more responsible behaviour from their lending partners, including the requirement to perform full credit checks or to report to credit reference agencies.
Antony Stephen, CEO of Barclays Partner Finance, said: "Retailers are a vital gatekeeper in the lending process and it is crucial that they perform due diligence on the BNPL products they offer. However tempting it may be to evaluate BNPL payments purely on their acceptance rates or merchant fees, they need to go further and look at how responsible the lending process is behind each transaction."
Richard Lane, Director of External Affairs at StepChange, said: "The gears are grinding slowly towards consistent regulation and consumer protection between Buy Now Pay Later and other consumer credit. When it happens, this will give retailers the reassurance that their finance partners are expected to uphold the same kind of affordability approaches and forbearance strategies expected of regulated firms. In the meantime, retailers can help to protect their customers by actively managing their expectations of the firms they partner with at the checkout.
Barclays is, of course, promoting their own BNPL product, which launched last December in partnership with Amazon. It allows customers to split the cost of high-value (£100+) Amazon purchases across periods of three to 48 months. Barclays conducts a hard credit check on any applicant for the service and reports transactions to credit reference agencies.
Meanwhile, the head of Klarna in the UK, Alex Marsh, has sharply criticised Barclays' report into BNPL as self-interested.
"It is mind-boggling and frankly irresponsible in a cost of living crisis, that Barclays should use StepChange to endorse their high-cost installment credit product which charges 10.9% interest and to lobby against interest-free and manageable Buy Now Pay Later products," Marsh said in a statement. "The conclusions in this report from Barclays are hugely patronizing to UK retailers."
Sources