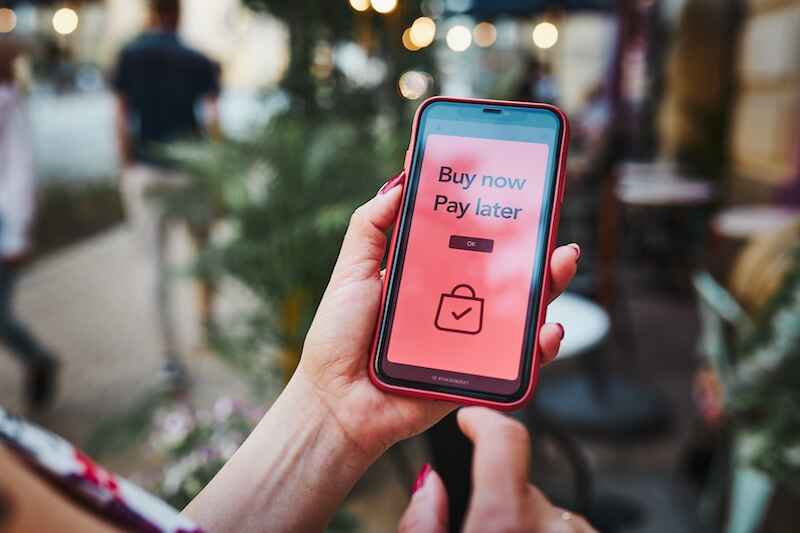 New Affordability Checks on BNPL Borrowers
From next year buy now pay later (BNPL) providers must conduct affordability assessments before offering customers payment splitting plans, as the sector comes under regulation for the first time.
The proposed regulations were unveiled by the Treasury this week, more than a year after the government announced the sector would be brought under the formal oversight of the Financial Conduct Authority (FCA).
BNPL services have become ubiquitous at online checkouts and a popular way for stretched consumers to make purchases. As of last year, over a third (37%) of Brits have used one of the payment-splitting plans, including nearly half (42%) of Generation Z. That flurry of signups took the UK BNPL market to £5.7 billion in 2021, having more than doubled in just a year.
The boom has taken market leaders Klarna and Afterpay (Clearpay) to astronomic valuations and tempted established lenders such as Barclays and NatWest into the sector.
While BNPL plans are associated with fast fashion and tech purchases, Citizens Advice warned earlier this year that one in 12 Brits are using BNPL to buy essentials such as groceries and toiletries.
BNPL agreements typically come with zero interest or fees for the consumer, with the providers making money by charging the retailer. However, some BNPL providers levy fees on customers if they miss or are late with payments. BNPL users can also be pursued by debt collectors and have their credit records damaged if they default.
Consumer champions have also warned that some users don't view BNPL as debt and have criticised advertising and language that presents BNPL as a simple payment method or a lifestyle choice.
Additionally, BNPL services allow users to wrack up thousands of pounds of debt across different providers. Earlier this month Citizens Advice warned that more than two in five recent BNPL shoppers have used credit cards or other borrowing to pay off what they owe.
From next year, it will be harder for users to borrow more than they can comfortably afford, with BNPL providers required to conduct affordability checks similar to those undertaken by credit card and personal loan providers.
The regulatory overhaul will also entitle BNPL users to the same protections as users of those other forms of credit. That means they'll be able to take complaints about BNPL providers to the Financial Ombudsman Service (FOS). Additionally, lenders offering BNPL plans must be approved by the FCA.
The government will also amend financial promotion rules to ensure BNPL advertisements are "fair, clear, and not misleading."
Economic Secretary to the Treasury John Glen said: "Buy-Now Pay-Later can be a helpful way to manage your finances but we need to ensure that people can embrace new products and services with the appropriate protections in place.
"By holding Buy-Now Pay-Later to the high standards we expect of other loans and forms of credit, we are protecting consumers and fostering the safe growth of this innovative market in the UK."
Alex Marsh, head of Klarna UK, welcomed the Treasury's proposals, which "will raise standards and consumer protections across the sector."
"We urge the government to move quicker than planned to implement regulation which gives additional protections to consumers from both irresponsible, unregulated BNPL providers and traditional banks disguising high-interest products as BNPL," he added.
Laybuy co-founder Gary Rohloff said his firm had always supported "a proportionate model of regulation, one that reflects the low risk of BNPL, supports small ecommerce businesses and sets high standards across the industry."
Meanwhile, the BNPL sector has been hit by a decline in discretionary spending and mounting customer defaults amid the cost of living crunch. Swedish firm Klarna, which was valued at $46 (£37) billion last June, is currently trying to raise money at less than half that valuation.
Australia's Afterpay, which trades in the UK has Clearpay, has also taken a battering. Just a year after its founders sold the company to Jack Dorsey's Square for $39 billion, the company is thought to be worth less than half of that. The firm lost $345.5 million in the second half of 2021 on the back of bad customer debts.
Sources