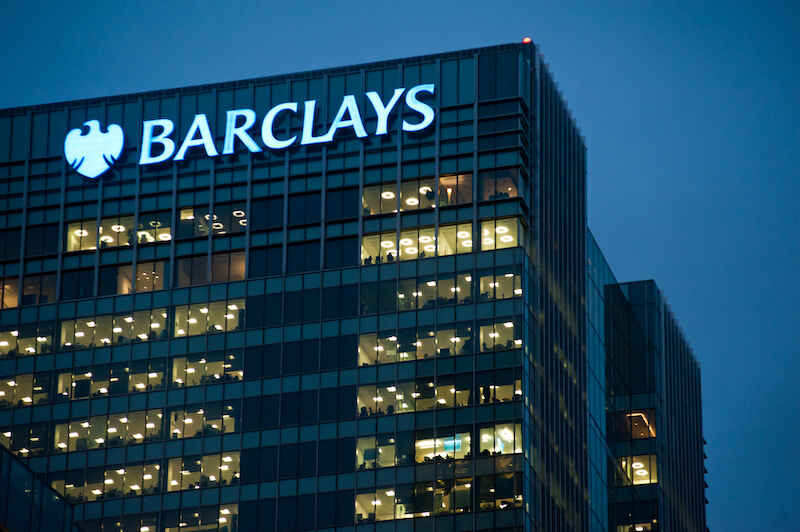 Barclays and Amazon Launch BNPL Service
A new service from Barclays will allow consumers to spread the cost of high-value Amazon purchases over periods of three to 48 months, as the banking giant joins the hotly-competitive buy now, pay later (BNPL) market.
Just months after (now deposed) Barclays chief executive Jes Staley vowed to take on Swedish BNPL giant Klarna, the bank has launched its credit shopping product in the UK.
The service, Instalments by Barclays, will be available at Amazon checkouts for some purchases over £100. First-time users will fill in an online application, allowing Barclays to conduct affordability assessments. In most cases, they'll receive an immediate response letting them know whether they've been approved and setting out their spending limits.
Customers can then access additional credit within their spending limits without reapplying. That credit can be used on millions of products, including from small businesses selling on Amazon.
The plans, spreading payments over three to 48 months, have a headline APR of 10.9%, but customers may sometimes be able to advantage of promotional rates and interest-free financing. Barclays insists there are no account management fees, late fees, statement fees, or other hidden fees.
Monthly payments are automated through direct debit. Customers can manage their accounts through the Barclays app, even if they don't bank with Barclays.
The UK partnership follows Barclays' launch of a similar service on Amazon.de in Germany. Barclays is also thought to be courting other major UK retailers, hoping to extend Instalments to other vendors.
Ruchir Rodrigues, head of Barclays Cubed & Consumer Bank Europe, said: "This is another major step in our ambition to reinvent payments at the point-of-sale and delight customers. Amazon offers a world-class shopping experience, and this new service gives users a fully reusable payment-by-instalments option, which they can use to spread the cost of purchases over a longer period."
Rob Levy, head of instalment lending at Amazon UK, said: "Every day we strive to innovate on behalf of our UK customers. Instalments is one way we will offer customers flexible options, enabling them to choose to pay now or split the cost of larger purchases into budget-friendly monthly instalments. This is a simple and transparent service from Barclays that automates monthly payments, providing greater comfort for customers making bigger purchases."
BNPL services have exploded in popularity in the UK in just a few short years. New research from financial advice service OpenMoney found that nearly three-fifths (57%) of adults aged 18 to 50 have used BNPL schemes, up a half (49%) just last year.
While the boom was driven by BNPL-focused companies Klarna and Clearpay, other financial players are venturing into the sector. App-based banks Monzo and Revolut now allow customers to spread in-person payments across weeks and months, while payments giant PayPal launched its BNPL service in the autumn of 2020.
BNPL services are soon to be brought under the oversight of the Financial Conduct Authority (FCA). Under proposed regulations unveiled by the Treasury in October, BNPL providers will be required to conduct creditworthiness assessments of customers before offering them financing, as providers of credit cards and loans must.
Barclays is anticipating this regulation and insists it will preemptively assess users and ensure they aren't given access to more credit than they can comfortably afford. Staley said in October that the bank won't enter the unregulated BNPL market and expected that tighter regulation will "change the playing field."