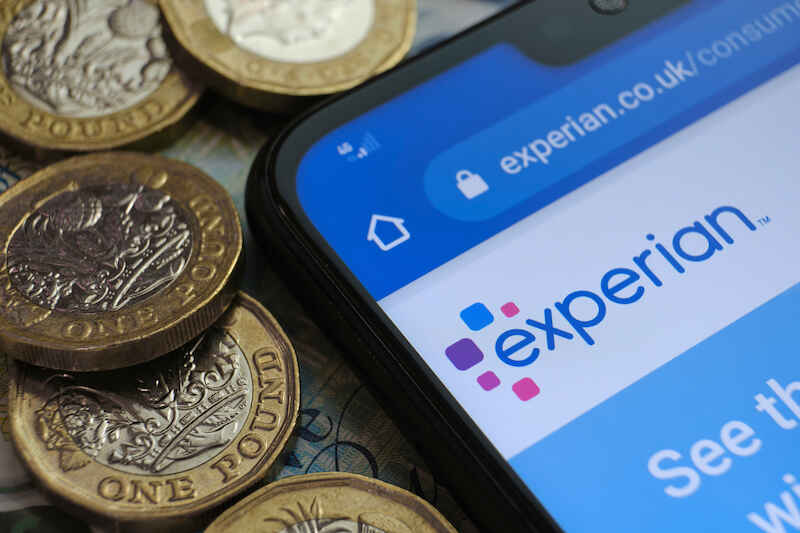 Experian and Equifax to Add BNPL Plans to Credit Files
From later this year, the buy now, pay later (BNPL) plans you enter at online checkouts will factor into your credit scores with all three major credit reference agencies in the UK, as Experian and Equifax follow TransUnion's lead.
Experian confirmed that it is working with BNPL providers to include the agreements in its credit reports from "later this year."
James Jones, head of consumer affairs at Experian, said: "Like any form of credit, if you manage BNPL responsibly it can provide a helpful way of spreading the cost of products and services - if you don't borrow more than you can afford to repay and you do meet any agreed payments on time and in full."
"Like other credit, missed payments could result in extra charges and could, in time, affect your creditworthiness in the eyes of other lenders," he added.
Equifax also said it will include BNPL payment information on UK credit files from later in 2022.
The credit reference agency previously announced in December that it would add BNPL finance to US credit histories in early 2022, suggesting a similar move was imminent in the UK.
Jayadeep Nair, chief product and marketing officer at Equifax UK, said the inclusion of BNPL agreements will "benefit UK consumers and help them in building and rebuilding credit."
The inclusion of the data will also give "an accurate picture of affordability to lenders," he said.
"Any data used for credit files should be incorporated in a measured and proportionate way, in order to not cause undue harm to the consumer," Nair added.
"We are working with the Government, the FCA and BNPL providers to ensure that consumers are fully aware of the implications of using BNPL products on their credit standing. Our goal is to ensure fairness and transparency for consumers and creditors alike."
Equifax's data has shown the explosive popularity of the schemes in the UK. More than a quarter (28%) of UK consumers were actively using BNPL services in November, 2.8 million more people than at the beginning of 2021.
TransUnion announced in February that it will start incorporating information on BNPL payments on consumer credit records, with a "phased implementation" planned from this summer.
Adding BNPL agreements to credit files will "support consumers that are using this type of point-of-sale finance, whilst also ensuring lenders have a comprehensive picture of a borrower's financial position," said Satrajit "Satty" Saha, chief executive of TransUnion in the UK.
Including BNPL agreements in credit reports was one of the chief recommendations made by regulator the Financial Conduct Authority (FCA) following its 2020 review of the rapidly expanding sector in 2020.
But there is currently no formal requirement that BNPL providers pass on information to credit reference agencies, and BNPL giants have previously done so only in extreme cases. Klarna has claimed that "less than 0.1% of Klarna UK customers have had their credit score impacted as a consequence of missing payments."

With that now changing, consumers will want to be cautious in taking out BNPL at online checkouts, aware that falling behind on payments or defaulting on the agreement could impact their eligibility for and the rates they pay on mortgages, credit cards, and car finance plans in the future.

Meanwhile, the Treasury has unveiled new rules for the largely unregulated sector, which will bring BNPL plans more in line with other consumer credit like loans and credit cards. Under the proposed regulations, BNPL providers will be required to conduct creditworthiness assessments of customers before offering them payment plans. They'll also be bound by standardised rules to treat customers in arrears fairly and consistently. However, the regulations have not yet come into force.
Sources