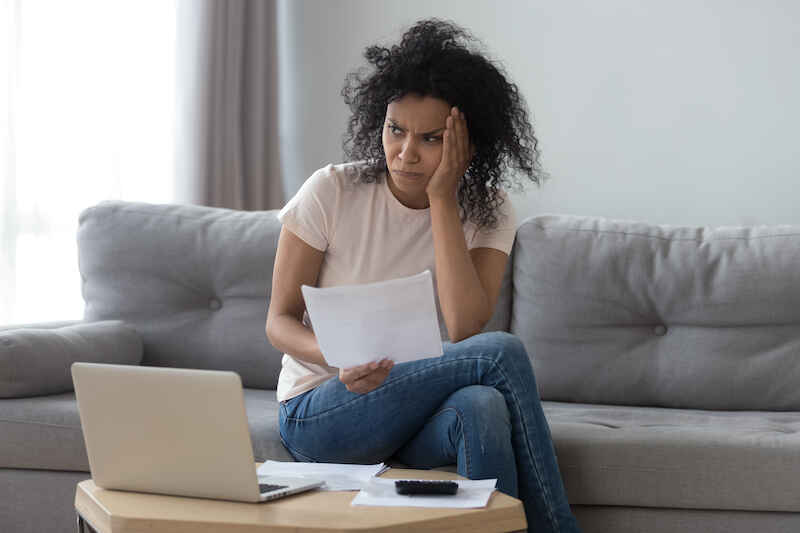 One in Five Brits Are Locked Out of Affordable Credit
One in five Brits feels "locked out of the financial system," with millions rejected for bank accounts and loans and forced to borrow from family and friends or rely on high-interest credit.
Among the 11 million people who feel financially excluded include 38% of people from a black ethnic group and 32% of people from all ethnic groups.
The findings were published in a Financial Inclusion report from ethical lender Plend, produced in collaboration with Nationwide Building Society; Responsible Finance, a membership body of financial providers; and debt charity StepChange.
The research reveals how pervasive the use of credit is. In a survey of 4,500 adults, 62% were using at least one form of credit, including credit cards and personal loans, borrowing an average of £8,200. The average interest rate on personal loans was 16.3%.
However, some people pay significantly more. For instance, average loan interest rates rose to 21.6% for those under 34.
Many people, especially younger, minority, and vulnerable people, are pushed to use higher-interest credit because there's a dearth of fair financial products available and current products penalise them for poor credit scores or thin credit histories. That creates a poverty premium on financial services, where those with the least money face the highest costs.
Nearly three in 10 (28%) people who had been declined for a bank account or loan ended up borrowing from family or friends, according to the survey. Nearly a quarter (23%) said they were eventually accepted for a higher interest credit product.
High-cost loans often lead to spiralling debt. The report also found that nearly half (47%) of those with high-cost loans make only the minimum payments each month and 10% are unable to manage even the minimum payments.
Plend says the UK's "flawed" credit reference system contributes to financial exclusion, with "traditional credit scoring methods often give an incomplete and outdated picture of an individual's financial life."
Compounding the issue is a lack of knowledge about credit scoring in the public. Plend found that just 41% of adults know their credit score and 60% say they don't even know how credit scores are calculated.
Rob Pasco, chief executive and co-founder of Plend, said: "Having a thin or invisible credit file is just one of the reasons many people are financially excluded from accessing affordable credit products and basic financial services - the lending industry has failed to address this problem at time when the need has never been greater due to the cost of living crisis."
Richard Lane, director of external affairs at StepChange, said: "The credit information system is not keeping millions of people away from harmful unsustainable credit, can discourage people from accessing support and may be encouraging people to borrow more (including high cost credit) that can make debt problems more harmful in the end."
Lenders have the "responsibility" to "get the balance right" and meet "the needs of consumers in a sustainable way," added Andrew Jackson, chief credit officer at Nationwide Building Society.

Last year a survey revealed that one in three Brits delays milestones including buying homes, getting married, and changing careers because of their poor credit scores.
Sources