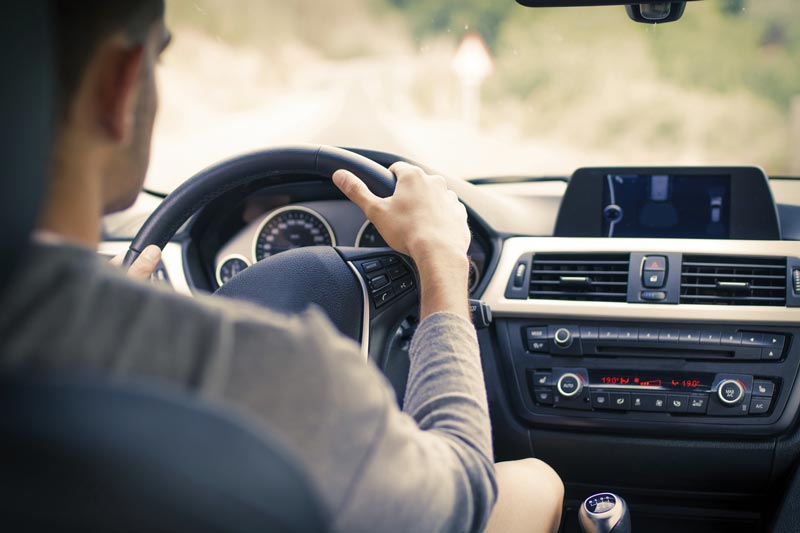 What were the best selling cars in 2018?
1960s sci fi may have anticipated the cars of 2018 would be flying, time-travelling, and equipped with cocktail shakers and invisibility cloaks. The reality was more economical, with the ranks of the best selling cars of last year filled with practical compact and city cars—vehicles with low price tags and decent mileage. And despite our European scepticism, Brits remain partial to German manufacturing.
Overall, just over 2,223,000 new vehicles were sold in the UK through November, a nearly 7% decline from last year, a drop that has been attributed to faltering consumer confidence and confusion about the government's policy on diesel and concern about diesel emissions. Registrations of diesels have slipped by nearly a third since 2017, but sales of petrol vehicles have risen nearly 9% and those of alternative fuel vehicles—including electric cars and hybrids—are up 22%.
The Society of Motor Manufacturers and Traders (SMMT), using the Motor Vehicle Registration Information System (MVRIS), has released a list of the most commonly registered new vehicles in the UK, through November. Figures for December and the end of the year have not yet be released but it's safe to assume, these mostly sensible vehicles dominated the Christmas present market too.
Ford Fiesta (90,173 registrations through November): This perennial favourite, the UK's top selling vehicle since 2009, when it unseated the Ford Focus, isn't flashy but it is highly drivable. The 2019 model is nimble; comfortable; cheap to buy (trims start at just over £14k), run and surprisingly fun to drive. It's not quite an all-night party with a hatchback, but it definitely lends itself to a good commute. There's a reason it's so ubiquitous on our motorways and in our driveways. You'll also find cheap car insurance deals with Ford Fiestas; trims start in car insurance group 5.
Volkswagen Golf (60,605 registrations): This import has ridden out VW's emissions scandals to become the second best selling car in the UK this year—and Europe's best seller overall. Diesel registrations of Golfs have slid, but the petrol model is a great alternative, boasting a combined 58 mpg.
Vauxhall Corsa (48,651 registrations): After a disappointing fifth place finish in 2017, the new model of the German-import won new fans with subtle tweaks to a winning formula, including a heated windscreen.
Nissan Qashqai (47,937 registrations): The first entry on the list to exceed subcompact size, this crossover may have a baffling name (it's a mountain range in Southwestern Iran, apparently, and would absolutely kill in Scrabble) but that hasn't daunted car buyers, providing an affordable and manoeuvrable alternative to the SUV, perfect for urban living and those weekends away.
Ford Focus (46,573 registrations): The Focus has been outflanked by the Fiesta and smaller vehicles in 2018, but it's still a top choice among families, with agile handling, plenty of space and storage, and a good safety rating. That's probably why the school run is full of Focuses (Foci?).
MINI (40,254 registrations): The MINI has proven itself more than just a fashion plate and film tie-in, joining the ranks of the UK's best selling cars. It's got superb handling, powerful engines, and oh yeah, heaps of style. A late in the year surge pushed it ahead of less flashy competitors…
Volkswagen Polo (40,221 registrations): … like the Polo. It'll never win beauty prizes, but the Polo is generously sized for a supermini and economically prized, making it a great choice for smaller families.
Mercedes-Benz A-Class (39,243 registrations): We're not all tightening our belts and squeezing our limbs and suitcases into superminis in the UK. Mercedes-Benz's entry level executive car is still finding buyers among the upwardly mobile and aspirational. The A-Class is intuitive, high-tech, and comes with more than a dollop of class.
Ford Kuga (37,752 registrations): Ford's third best seller is an SUV adapted from the American market for our roads, with serious body, the Ford corporate grille, and even an optional automatic transmission. It's wooed British motorists welll, with turbo-charged petrol and diesel engines and a price tag lower than some two-wheel drives.
Kia Sportage (34,069 registrations): Another compact crossover, the Sportage is the Korean manufacturer's biggest European hit, continuing the third generation's success with smooth handling, decent storage, and a respectable price.