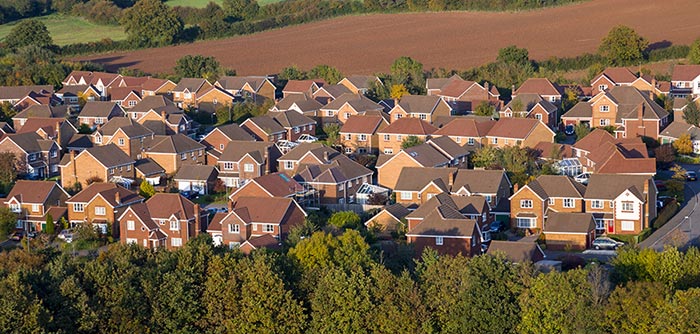 House Prices Grew 1.3% Over 2018, Halifax Reports
Halifax' Annual House Price index (HPI) shows annual growth at a 'stable' 1.3%, with the average property currently costing £229,729.
Overall, house price growth for 2018 sat comfortably in the 0-3% range that Halifax had predicted at the beginning of 2018.
Whilst house prices dropped by 0.4% in the final quarter of 2018, the bigger picture for affordability and young buyers still looks unfavourable.
Russell Galley, Managing Director, Halifax, called the 2.2% monthly increase in house price growth: "A stronger monthly growth figure for December improved from a weaker November."
Property values rose by 1.3% in the three months to December, surpassing all forecasts that predicted a 0.4% rise. However, following the 2.2% growth in December Halifax warned against putting too much faith in the rise in monthly house price performance, as other data points to a slowing housing market for 2019.
Galley noted: "we're expecting continued stability in house prices with between 2% and 4% price inflation. This is slightly stronger than 2018, but still fairly subdued by modern comparison."
The forecast also presented the risks that Brexit poses to the British housing market. There are fears amongst leading investors and business chiefs that a No-Deal Brexit could hit the financial markets hard, impacting trade and even supply chains in the country.
Halifax also drew attention to other factors that are set to impact the 2019 property market.
First time buyers are being deterred by the massive deposits necessary to bag a property. A typical London deposit now sits at £80,000 according to a Nationwide study, and elsewhere in the UK may cost around £20,000. Halifax said that this acts as a "restraint" on buyers.
Going forward, Galley said that "mortgage payment affordability is more difficult to predict."
The rate of mortgage approvals fell in November to the lowest rate since April of the same year, although only just lower than the annual average of 64,955.
Galley added that "There are competing pressures with signs of positive annual pay growth supporting affordability, but risks associated with the potential for higher interest rates are pulling in the other direction.
On balance we do not see affordability pushing house price growth significantly in either direction. The shortage of homes for sale and continuing low levels of housebuilding both constrain the supply of houses, and in turn support high prices, which will continue to inhibit demand in 2019."