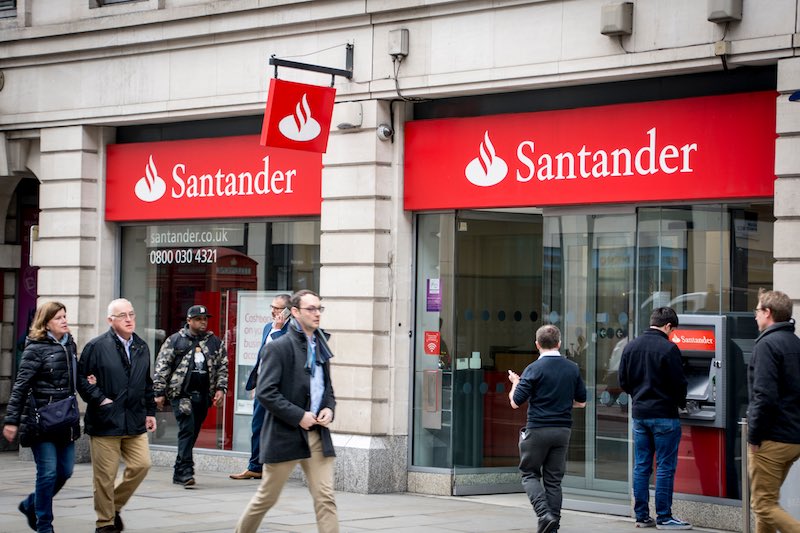 Banks Have Paid £47m in Overdraft Refunds Since Regulator Action
Banks have issued customers with refunds and compensation totalling £47 million for failing to warn them of unarranged overdraft charges.
The Competition and Market Authority (CMA) has taken action against five banks for breaching part 6 of the Retail Banking Market Investigation Order 2017 since it began enforcing the order in 2018.
The order requires banks and building send current account customers text alerts when they dip into their unarranged overdraft before fees are levied. These alerts are designed to prompt customers to take action and avoid the charges.
Royal Bank of Scotland (RBS), Santander, Metro Bank, HSBC and Nationwide have all failed to properly alert customers of overdraft charges and subsequently issued refunds.
RBS failed to send accurate text warnings to 36,000 customers between February 2018 and December 2019. It agreed to refund those unarranged overdraft fees for all those customers, plus 8% interest, for a total payout of £2.2 million.
Santander breached the order six times, impacting 470,000 customers to whom it paid £17 million last autumn. That's on top of the £2 million in refunds Santander announced in May 2019.
CMA action also led Metro Bank to refund £11 million to customers, HSBC to repay £8 million and Nationwide to repay £7 million.
Some of the most serious breaches prompted the CMA to take legally binding directions against banks, requiring they issue refunds. Some banks have also voluntarily topped up those refunds with interest.
Now enforcement of the regulation will fall under the purview of the Financial Conduct Authority. The FCA introduced reforms to its own overdraft rules in December 2019 and will now require banks to send text alerts to customers for all overdraft charges. Arranged overdrafts also now no longer appear as available funds in customers' accounts.
FCA rules that came into force in April also require banks charge customers the same for use of arranged and unarranged overdrafts and that those charges are levied as an interest rate rather than a flat fee.
Banks have universally responded by hiking the interest rates they charge for overdrafts, although the FCA insists that seven in 10 customers will be better or no worse off under the new rules. Banks have also committed to ensuring customers don't pay more for their overdraft fees than they previously would for 90 days during the coronavirus crisis.
Banks are also required to offer customers interest-free overdrafts of up to £500 for up to three months as part of the sector's relief measure.
Chief executive of the Competition and Markets Authority Andrea Coscelli said his department's enforcement of the text message rules over the last two years had been a success.
"Text alerts have been absolutely key in helping people to avoid unfair unarranged overdraft charges and, where banks have failed to comply, the CMA has worked to secure millions in refunds for customers.
"While these breaches are disappointing—and may have been preventable had the CMA been able to issue serious financial penalties—our action has put a total of more than £47m back into people's pockets. With responsibility for enforcing this now sitting with the FCA, the dedicated sector regulator, we're confident that this will continue."