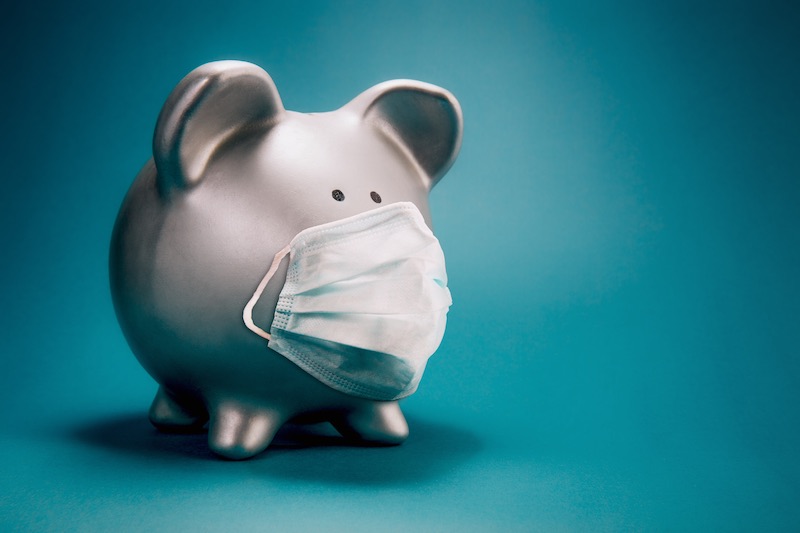 FCA Outlines 'Unprecedented' Measures to Help Consumers During COVID-19 Crisis
Consumers will soon be able to freeze loan and credit card payments for up to three months, as part of new emergency measures announced the financial regulator in response to the coronavirus pandemic.
The Financial Conduct Authority (FCA) will soon order banks and other lenders to extend consumers three-month repayment holidays on credit and store cards, loans and catalogue debt. 
Banks will also need to offer customers interest-free overdrafts of up to £500 for up to three months. That means if you have an existing overdraft of more than £500, you won't incur interest on the first £500. If your arranged overdraft limit is less than £500, your bank doesn't have to extend it, but all of your overdraft will be interest-free. Consumers without overdrafts will be able to request one from their bank.
The regulator will require banks ensure that no one is left worse off under new overdraft rules, which come into force this month and have prompted banks across the board to hike interest rates on arranged overdrafts. While banks have insisted that the majority of their consumers will pay less or no more under the new rules, the FCA will now require that for at least the next 90 days all customers don't pay more for their overdrafts than they did before.
Additionally, banks will have to ensure customers' credit scores aren't impacted if they take advantage of payment freezes and interest-free overdrafts. The UK's largest credit reference agencies have already assured consumers that payment holidays negotiated with their lender won't impact credit files but some consumers may want further assurance from their bank.
The relief measures could be imposed as soon as next Thursday, 9 April, with a consultation process that usually takes months compressed into just a few days. The FCA said the fast-tracking was necessary "given the national emergency and the significant impact on consumers' finances right now."
Christopher Woolard, interim chief executive of the FCA, said: "Coronavirus has caused an unprecedented financial shock with far-reaching consequences for consumers in every corner of the UK.
"If confirmed, this package of measures we are proposing today will help provide affected consumers with the temporary financial support they need to help them weather the storm during this challenging time."
Many major banks have already offered customers repayment holidays on loans and relief on overdraft interest fees in response to the COVID-19 crisis which has thrown hundreds of thousands out of work. The FCA's intervention means relief measures will be standardised across the market, although banks can go above and beyond to offer their customers additional support.