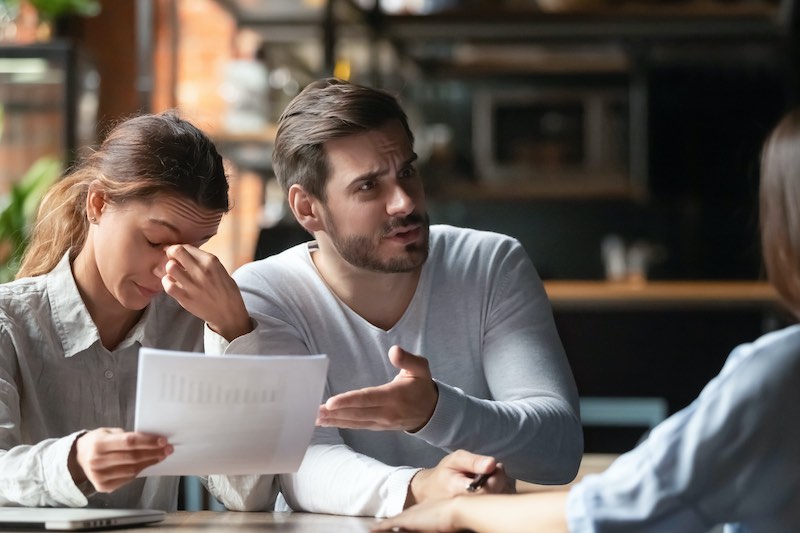 Self-Employment Most Common Reason for Mortgage Rejection
Being self-employed or a contract worker is now the primary reason prospective first-time homebuyers are rejected by mortgage lenders, new research from Aldermore Bank has revealed.
Those factors were only the ninth most common reason for mortgage rejection in the bank's previous survey in March, suggesting the pandemic has made lenders warier of freelance and contract employees.
Banks are so unwelcoming to these buyers that nearly a quarter say they have given up being self-employed and taken a salaried position to secure a mortgage.
Mortgage lenders' scepticism towards self-employed workers has persisted despite the growing prevalence of informal working arrangements. In the fourth quarter of last year, there were more than five million self-employed people in the UK, making up 15.3% of the workforce, up from just 3.2 million and 12% of the workforce in 2000.
Aldermore Bank's survey of 1,000 prospective first-time buyers found that other common reasons for being rejected for a mortgage include deposit size (18%), salary intake (16%) and poor credit history (15%).
And self-employed workers aren't the only ones feeling locked out of the housing market. Aldermore found that six in 10 believing buying a home is unachievable at the moment.
Nearly a quarter said their credit history was a concern, with 8% having taken out a payday loan, 7% having an account handled by collection ages and 4% having County Court Judgments (CCJs) for debt—all things which can damage credit files.
To increase their chances of qualifying for a mortgage, 34% are actively trying to improve their credit scores. The most common ways of rehabbing their credit include paying their bills on time (half of respondents), paying off debt (34%) and getting on the electoral roll (a third).
Other credit improvement tactics reported by aspiring homeowners include closing unused credit cards, reducing overdrafts and seeking debt advice.
Aldermore also found that most prospective home buyers find the process of applying for a mortgage confusing (around 67%) and stressful (around 75%).
But despite the stress, Aldermore urges prospective homeowners, including the self-employed and those with mediocre credit scores, not to despair.
Jon Cooper, head of mortgage distribution at Aldermore said: "A decline for a mortgage can be a deflating experience for those looking to fulfil their dreams of homeownership, but do not despair as options for first-time buyers and the self-employed have broadened over the past decade.
"The growth of specialist lenders, who can handle more complicated applications, have allowed for credit issues to not be as much of a significant barrier to buying a home as it was before."
But there's little doubt that getting on the property ladder has become more difficult—and expensive—during the pandemic, even as young people pine for more space to work from home.
Lenders have withdrawn nearly all highly-leveraged mortgages, forcing first-time buyers to come up with larger deposits. They've also trimmed income multipliers and hiked interest rates.
But in a sign the mortgage market is thawing, TSB recently launched a raft of first-time buyer mortgages at a lower stress rate, making them easier to qualify for.