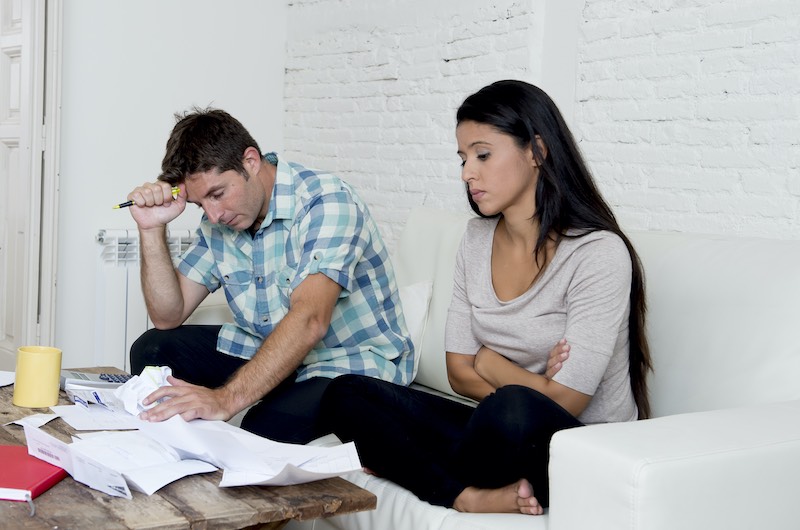 First-Time Buyers Paying £140 More Per Month in Mortgage Payments Since Pandemic Started
The average rate for a two-year fixed mortgage for a buyer with a 10% deposit has risen from 1.97% in February to 3.32% last month, adding significantly to the monthly mortgage payments of first-time buyers.
That's nudged up the monthly repayments on a £200,000 25-year mortgage from £845 to £982, an increase of £137, according to calculations by finance information firm Moneyfacts.
Rates on 95% loan-to-value (LTV) two-year fixed mortgages have also sharply risen, from 2.74% to 3.95% over the last six months, according to figures from the Bank of England. That's added £100 to the typical mortgage repayment for first-time buyers with a 5% deposit.
The interest rate rises come despite the Bank of England slashing the base rate to just 0.1% in March to stimulate an economy battered by coronavirus and the lockdown.
Lenders haven't based the interest rate cut onto first-time buyers, however. Instead, they've yanked the vast majority of 90% and 95% mortgages and increased the interest rate charged on the ones they do offer.
Buyers with small deposits are seen as riskier investments during times of economic turmoil, especially with mass unemployment looming as the furlough scheme winds down. Their worries have been validated by research revealing that overstretched borrowers, including those with small deposits, are more likely to have sought mortgage payment holidays during the coronavirus crisis.
Lenders are also worried house prices, although surging right now, could tumble as the coronavirus crisis bites for a second time this autumn, leaving low-deposit buyers in negative equity.
But even as lenders withdraw highly-leveraged mortgages, Boris Johnson is heralding them as a solution for the exclusionary housing market. In his speech at the Conservative party conference earlier this week, the prime minister pledged to create 2 million new homeowners with a raft of 95% mortgages.
"We need to fix our broken housing market," Johnson said, vowing that first-time buyers would be given "the chance to take out a long-term, fixed-rate mortgage of up to 95% of the value of the home, vastly reducing the size of the deposit."
This follows a pledge in the Conservative party manifesto last autumn to "encourage a new market in long-term, fixed-rate mortgages which slash the cost of deposits."
But lenders have suggested that offering low-deposit mortgages may not sustainable in today's economic climate.
UK Finance, the trade body for the City, said it supports "innovation and lower deposits" and is keen to work with the government on its proposals.
However, it said banks must lend responsibly, taking account of buyers' ability to afford repayments and avoiding "the risks associated with negative equity."
The trade body also emphasised that banks are currently subject to restrictions when lending to those with small deposits. The Prudential Regulatory Authority monitors the proportion of low-deposit mortgage lending by banks, while the Bank of England stipulates that only 15% of a bank's mortgage lending can go to those borrowing 4.5 times or more of their income.