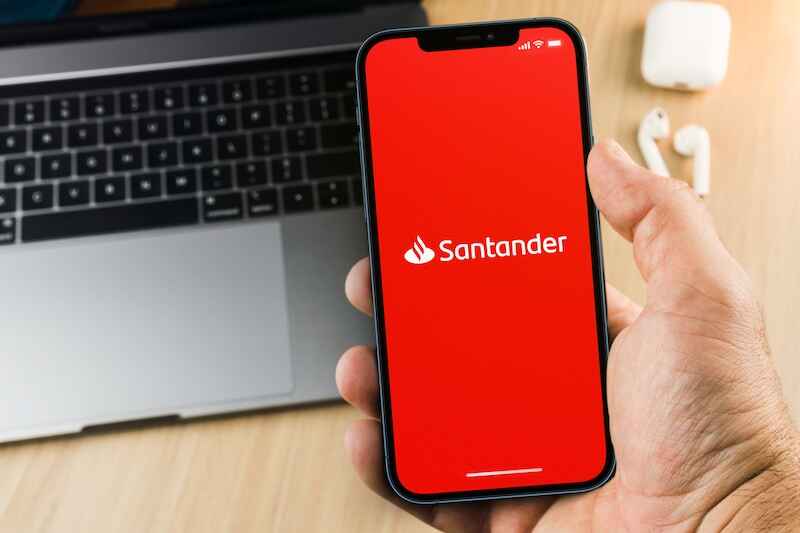 Santander, Lloyds, and TSB Have the "Most Unreliable" Online Banking
Santander's website and app were the most frequently down of any major UK bank in 2021, often leaving customers struggling to access their accounts and use banking services, an analysis of data from Downdetector has revealed.
Web design agency Rouge Media analysed data from Downdetector, a website monitoring platform, for 18 UK banks and building societies offering current accounts. They found that Downdetector recorded 64 separate outages and problems with Santander's website and app last year.
Rouge Media also found that Santander had the highest number of all-time user complaints (6,635) logged on Downdetector of any UK bank or building society.
The most recent high-profile outage hit Santander customers on 22 November 2021, with thousands unable to access their accounts on the website or app that Monday morning.
Another blackout in May 2021 took down Santander's online services as well as its branch, telephone, ATM, and card services and forced the Spanish-owned company to pay compensation to customers who weren't able to access their funds.
This comes amid Santander's accelerating shift towards digital banking; it closed 111 high-street branches between June and August 2021, part of an industry-wide cull of physical bank locations that is concerning campaigners and regulators.
A spokesperson for Santander defended the company's online services and backups: "The resilience of our services is a top priority for us and we are making constant improvements to our systems to ensure we provide the most reliable service as possible for our customers. Whenever a problem arises, we keep customers closely informed, provide alternative ways to access our products and services wherever possible and work with those impacted to ensure they are not left out of pocket as a result."
Lloyds Bank had the second-highest number of confirmed outages in 2021, with 44 issues logged with Downdetector over the year. In total, Lloyds' has attracted 3,920 user complaints on the platform.
Lloyds is similarly refashioning itself into a digitally-driven bank. The Lloyds Banking Group shuttered 100 Lloyds, Halifax and Bank of Scotland branches in 2021, and will close another 48 locations between January and April of this year.
TSB customers also faced a high number of tech glitches in 2021: 38, according to Downdetector.
It also has the second-highest number of all-time complaints logged on the platform: 4,120. Some of these complaints likely date from TSB's April 2018 blackout, when a botched IT upgrade left up to 1.9 million customers locked out of their accounts for weeks. The failure ultimately cost the bank £330 million and 80,000 customers, and led to a grilling by Parliament and the resignation of the CEO.
TSB says it has mended its ways and disputes Rouge Media's findings, saying that a report on Downdetector isn't necessarily an outage caused by a bank glitch. It directs customers to data from the Financial Conduct Authority (FCA), which recorded just three outages of TSB sites between September 2020 and October 2021.

TSB will close a quarter of its branches by June 2022.
On the other end of the scale are digital-only banks. App-based Starling Bank was named the most reliable for digital banking, with just one outage recorded on Downdetector in 2021. It had just 38 user-generated complaints on its Downdetector profile.
It was joined at the top of the league by startup rival Monzo (three recorded issues in 2021) and the Co-operative Bank's Smile (two issues), which was the UK's first fully digital bank when it launched in 1999.