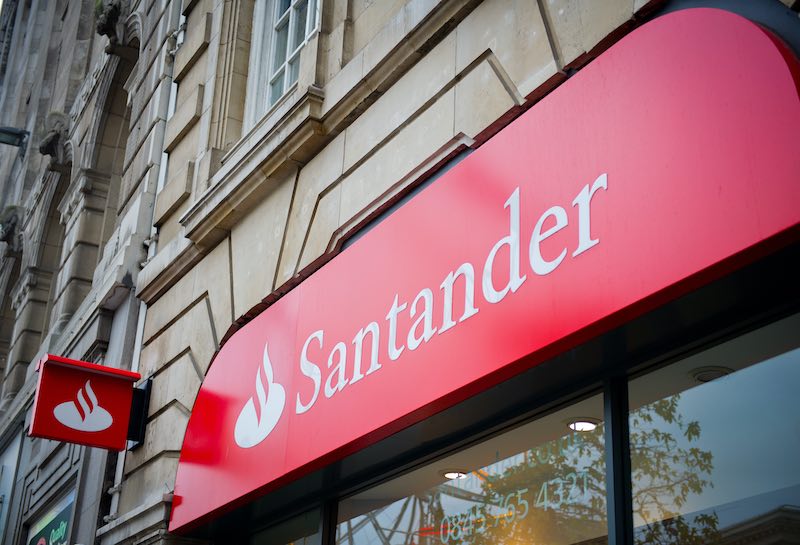 Santander and Nottingham BS Relaunch 90% LTV Mortgages
Months after withdrawing their highly-leveraged mortgages from the market during the early days of the pandemic, lenders are resuming lending to those with small deposits.
Santander and Nottingham Building Society are the most recent lenders to relaunch their 90% LTV offerings.
Santander's two 90% LTV mortgages, available from yesterday through the Santander website, its branches and brokers, are five-year fixes. One has a £999 fee and an interest rate of 3.6%, while the fee-free equivalent has a rate of 3.79%.
Helen Harrison, head of intermediary distribution at Santander, said: "We're pleased to announce these new 90 per cent LTV mortgage products and to be able to support more first-time buyers with smaller deposits on their journey towards homeownership."
Santander was the fourth biggest mortgage lender in the UK in 2018, lending £28.3 million.
Nottingham Building Society first returned to the low-deposit mortgage market earlier this month with the launch of 85% LTV mortgages. As of Wednesday, it's now offering two mortgages at 90% LTV, both five-year fixes. One loan, with a £999 fee, charges 3.45% interest while the fee-free option charges 3.7%.
Nikki Warren-Dean, head of intermediary sales, said: "We've been working very hard behind the scenes to be able to bring back 90 per cent LTV mortgages.
"Buying property is never easy, and that has undoubtedly become more challenging due to the Covid-19 pandemic. We were always looking to return to this space and to help people with smaller deposits, however, it was important to do so in a measured and responsible way.
"We are delighted to be able to unveil products that could help make house moves or remortgages that in 2020 may have looked impossible, possible."
Santander and Nottingham Building Society are joining HSBC, Coventry Building Society, NatWest, Barclays, Yorkshire Building Society, Halifax and Virgin Money in reintroducing 90% LTV mortgages.
The new offerings have dramatically expanded the market for first-time buyers, who had just one 90% LTV option, from Metro Bank at a steep 3.99% interest, in October.
As of 1 January, there were 160 90% LTV mortgages available, nearly double the 88 available on 1 December.
However, those with small deposits are facing higher interest rates and therefore higher monthly payments for the duration of their fix. According to Moneyfacts, two-year fixes at 90% LTV now charge an average rate of 3.65%, while five-year fixes at the same LTV charge 3.79%. In comparison, in February two-year fixes at 90% LTV charged an average of just 1.97%.
The rise in interest rates has nudged up repayments on a £200,000 25-year mortgage from £845 a month to £1,017—an increase of £172. Over the term of the two-year fix, those homeowners will pay £4,128 more a month than they would have if they'd secured a mortgage before the pandemic.