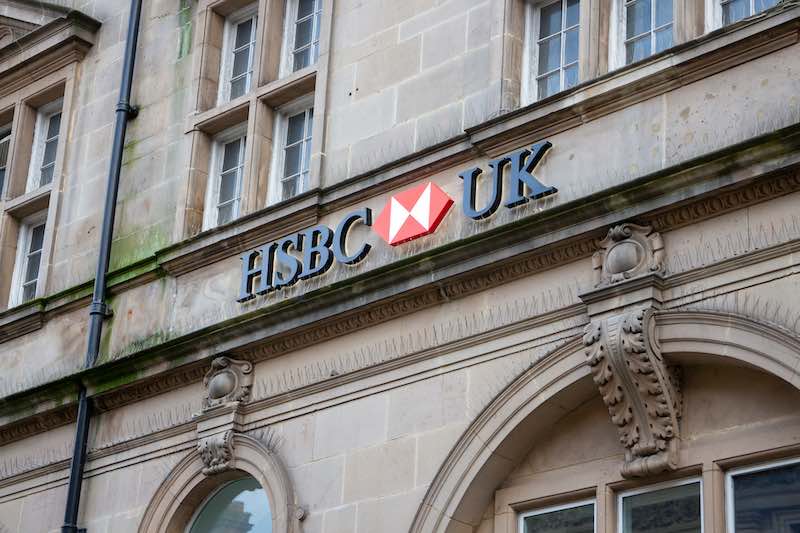 HSBC and Coventry Building Society Reintroduce 90% LTV Mortgages
Two more major mortgage lenders will relaunch low-deposit mortgage products, widening choices for first-time buyers.
HSBC was one of the few lenders to continue offering highly-leveraged mortgages through the early months of the pandemic. However, in September the lender "temporarily reserved" mortgages with greater than an 85% loan-to-value (LTV) ratio to homeowners switching interest rates, after seeing a surge in demand for the loans.
Now the UK's sixth-largest mortgage lender is reentering the deep end of the market, with two 90% mortgage products to launch next Tuesday, 12 January.
The mortgages include a two- and a five-year fix, available for purchase and remortgage, with maximum terms of 35 years and maximum loan amounts of £400,000. Interest rates on the mortgages will be announced when the product range goes live next week.
Michelle Andrews, head of buying a home at HSBC UK, said: "These mortgages build on our significant support for brokers and mortgage customers throughout 2020 and will be available across the board—for home purchases, first-time buyers and to those remortgaging—all up to a maximum of 35 years.
"The new lockdown will undoubtedly present challenges, but the experience of overcoming numerous difficulties during the original lockdown, for example making more use of automated valuations, will be invaluable.
"We are all seeking a return to normal, although for many it will feel like we may not see that for a while. With us returning to the higher LTV space, hopefully that is a little bit of welcome normality."
Coventry Building Society, the country's second-largest building society and eighth-largest mortgage lender, is also reinstating its 90% mortgage products. The deals include a two-year fix at an interest rate of 3.29%, with a £999 fee and early repayment penalties for the duration of the fix, and a five-year fix at an interest rate of 3.69%, with a £499 fee and no early repayment charges. Both products are available for home purchase, remortgage, product transfer and further advances.
Maire Cassidy, senior mortgage manager at Coventry Building Society, said: "High LTV mortgages are vital for a significant part of the market—not just first time buyers but also those people with a smaller deposit who are looking to move or find a new mortgage deal for their home.
"We feel it's the right time to support the 90 per cent LTV market by providing more choice for borrowers."
HSBC and Coventry Building Society are joining NatWest, Barclays, Yorkshire Building Society, Halifax and Virgin Money, which have all resuming the sale of low-deposit mortgages over the last few months. However, restrictions apply to many of these products, with some available only in certain postcodes or only through certain broker networks.
Borrowers are also paying more for highly-leveraged mortgages than before. In December the average 90% mortgage cost 12% more than it did a year before, Defaqto found.