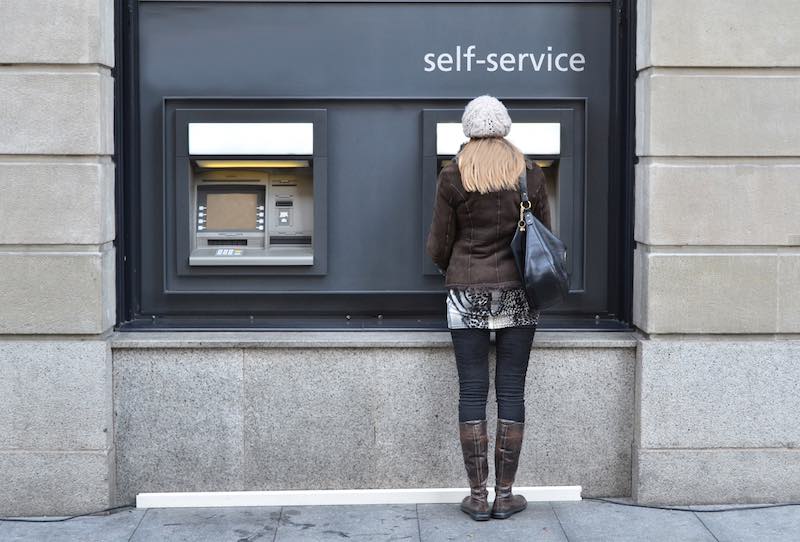 One in 10 Brits Don't Live Within a Mile of a Free Cash Machine
Millions of Brits lack easy access to cash, with one in 10 having to travel more than a mile from their home to use a free cashpoint.
The Financial Conduct Authority and Payment Systems Regulator have released new figures revealing the extent of the UK's growing "cash deserts." The regulators collated data from 19,000 bank branches, including Post Offices, and 60,000 cash machines, and found closures, both before coronavirus and during the lockdown, have deprived entire regions of convenient access to cash.
The survey revealed that in some rural areas, more than half of residents don't have access to cash within a mile.
In Ryedale, North Yorkshire, just 45% of the nearly 51,751 residents live within a mile of a free cash point, with the remainder having to travel further. In Eden, Cumbria, with a population of 52,564, just 49% have easy access to cash within a mile.
Across the UK, 7% of the public doesn't have access to cash within a mile. Cash points are more concentrated in urban areas, with rural residents the most likely to miss out.
Acquiring cash became even harder during the coronavirus pandemic. Up to 12% of the country's bank branches and ATMs have been closed at any one time during the lockdown, the regulators said. The closures meant that 0.1% of the country lost access to cash within three miles between April and June.
However, fewer than 10,000 people lost free access to cash within five miles as a result of coronavirus closures. But "for some consumers the impact of this lost access can be significant," the FCA and PSR said in a joint statement.
Even before coronavirus, the closure of bank branches and removal of cash machines has been depriving villages of access to free cash for years, pushing the cash system to the brink of collapse.
While 7.4 million Britons were already leading a virtually "cashless life" even before coronavirus, 2.2 million people are entirely reliant on cash on a daily basis, not having bank accounts or debit or credit cards.
Many of this group, including the elderly, vulnerable and self-isolating, have continued to use cash for everyday activities during the coronavirus crisis, such as paying friends and family to shop on their behalf. This is despite the fact that thousands of shops have been refusing to accept bills over fears of the virus.
The FCA and PSR said they would continue to work with the industry and government to ensure access to cash, during the COVID-19 crisis and beyond.
"We remain committed to helping ensure that consumers and businesses who need to access and deposit cash can continue to do so."
This includes working with the industry to develop "an appropriate and sustainable model of accessing cash," for example through shared services and initiatives in local communities.