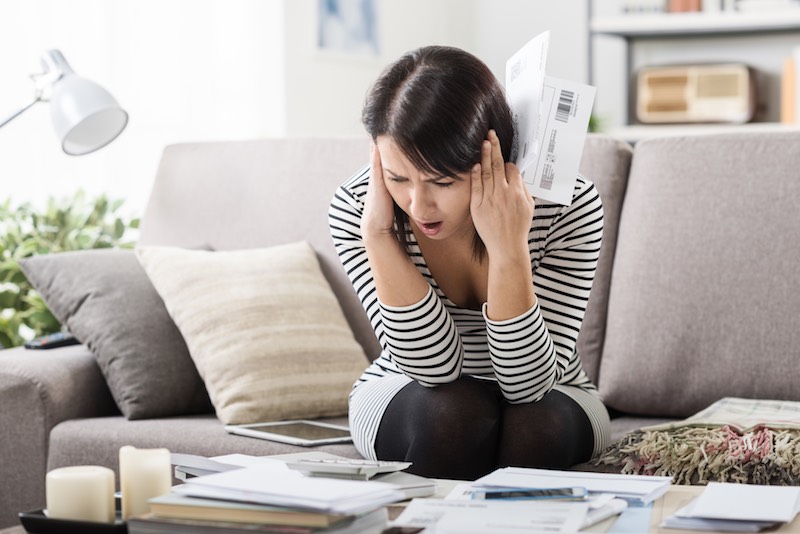 Banks to Start Charging 40% Interest on Overdrafts This Month
Banks are set to hike their overdrafts rates to nearly 40% after the Financial Conduct Authority gave them clearance to end coronavirus reprieves.
Nearly all banks announced hikes to their overdraft interest rates over the last nine months, to comply with new FCA regulations which require banks eliminate the difference between arranged and unarranged overdraft borrowing and charge an interest rate on overdrafts rather than a daily flat fee.
Most banks had the same response to the new rules, setting new rates at 39.9%. Of the high street banks, only Barclays announced its intention to charge less, at 35%, while digital challengers Monzo and Starling adopted tiered pricing models, based on customer's credit scores, with top interest rates of 39% and 35%, respectively.
The FCA defended the regulations that prompted banks to hike the fees, saying they would introduce transparency and simplicity to the overdraft market. Their research found that just three in 10 overdraft borrowers would end up paying more and that overall the changes would cost banks £500 million.
However, in April the watchdog stipulated that banks must ensure no customers pay more for their overdrafts due to the changes for 90 days, as part of a package of relief measures to help consumers struggling during the coronavirus crisis. That led banks to defer the planned rate hikes.
That 90 day period is now drawing to a close and the regulator has indicated it won't intervene if banks raise overdraft interest rates.
The FCA said: "We have analysed the strategic, competitive and financial drivers of banks' overdraft pricing decisions based on their responses.
"Having reviewed the evidence we obtained we do not intend to open a formal investigation at this stage."
The UK's major banks have already announced they will begin charging their planned higher overdraft interest rates this month. HSBC, its sister banks First Direct and M&S Bank, Santander and TSB will all raise their overdraft interest rates, currently set around 19.9%, to 39.9% from next Thursday 9 July.
NatWest will make a similar hike, from 19.89% to 39.49% on 14 July, while Nationwide will wait until 17 July to raise overdraft rates on its FlexAccount from 18.9% to—you guessed it—39.9%.
Barclays's lower rate, of 35%, will take effect from next Thursday.
Customers who have had to dip into their overdrafts to make ends meet during the coronavirus crisis might face steep charges, personal finance watchers warned.
Andrew Hagger, from personal finance site Moneycomms, said: "The current coronavirus crisis with many banks offering interest-free overdrafts up to £500 has undoubtedly taken centre stage and defused some of the customer anger, but as and when banks return to charging their new tariffs in full, some current account customers will be in for a nasty shock."
An estimated 4.2 million people have racked up debt during the coronavirus crisis, spreading an average of £997 across overdrafts, credit cards and payday loans.