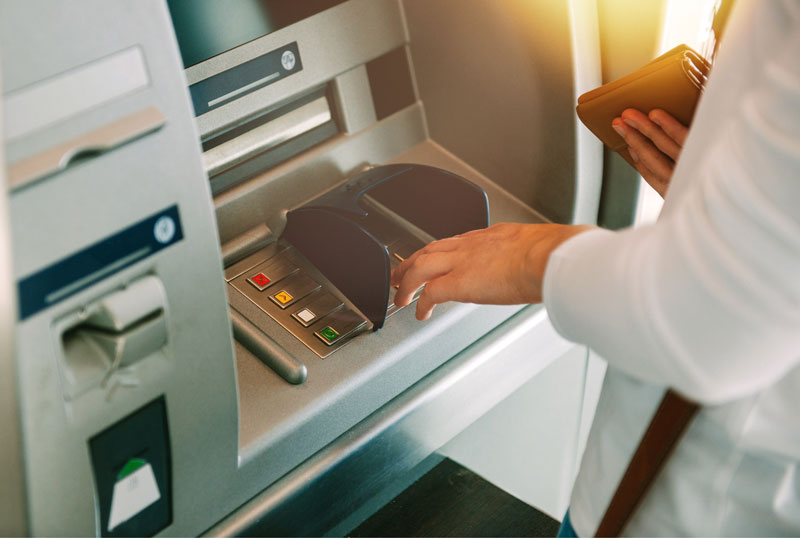 'Request an ATM' Service Launches for Cash Deserts
Communities without access to cash will be able to request a free-to-use ATM for their area, under a new scheme.
Link, which oversees the UK's network of cashpoints, is launching a £1 million fund to pay for ATMs for cash deserts. Residents or their councillors or MPs can request ATMs in locations without cash access. To qualify, areas will need to lack nearby ATMs, have no Post Office access, and present a safe location for the machine.
The £1 million fund will only provide for the installation of between 40 and 50 machines, but Link said it could add more money to thae fund if it proved popular. 11 sites have already been identified for ATMs: Deal, Ebbw Vale, Margate, Middleton, Wilmslow, York, Battle, Bungay, Nuneaton, Tywyn, and Durness.
Additionally applications are being accepted now. The success of each application will hinge on whether the council or a retailer can provide a safe location for the cash point. Sites with another ATM within 1 kilometre and no geographic challenges to accessing it are unlikely to be successful.
John Howells, chief executive of Link, said the company was "looking forward to getting the first requests for ATMs so we can help solve access to cash issues across the whole UK."
Cash spending was recently outstripped by credit card spending for the first time ever and 80% of transactions in the UK are done on card. However, a significant minority of the population, an estimated 2.2 million, are entirely reliant on cash on a daily basis. This includes elderly and vulnerable people who lack access to, competence with, or trust in online banking.
But the closure of cashpoints and bank branches has raised concerns that these people are being locked out of the economy.
At the end of 2018 there were 52,358 free-to-use cashpoints operating in the UK and an additional 11,002 pay-to-use machines, according to data from trade body UK Finance.
Although Britons are favouring cards over cash, last year they withdrew £193 billion of cash, in 2.42 billion transactions.
ATM withdrawals are the overwhelmingly the most popular way to access cash. Comparatively, there were just 150 million debit card cashback withdrawals and 55 million over the counter withdraws last year.
However, hundreds of free-to-use cash machines are closing each month, with deprived are the most impacted. Consumer group Which? discovered that the largest reductions in cashpoint numbers were in lower-income areas, including the parliamentary constituencies of Birmingham Ladywood (down 47 cashpoints in 18 months), Bristol West (down 40), Manchester Central (down 36) and Cardiff Central (down 34).
Meanwhile, a third of UK bank branches, including many locations with cash points, have shuttered in the last five years.
Which? has called on Chancellor Sajid Javid to guarantee people have access to cash when they need it. Which? has urged the government to set up an independent body, funded by banks, which could install cashpoints in local communities without access to cash in ATMs and shops.
The Link scheme doesn't go that far but will allow communities to request new ATMs.
The Federation for Small Businesses (FSB) said the Link fund was a "promising step in the right direction."
"When an ATM is removed from a local area, we know it is especially difficult to get one reinstalled later on, and we hope this move can help," FSB national chairman Mike Cherry said.
But Peter McNamara, chief executive of independent ATM operator NoteMachine, said the Link fund was "a tiny bandage on a massive wound" when thousands of cashpoints had been closed.