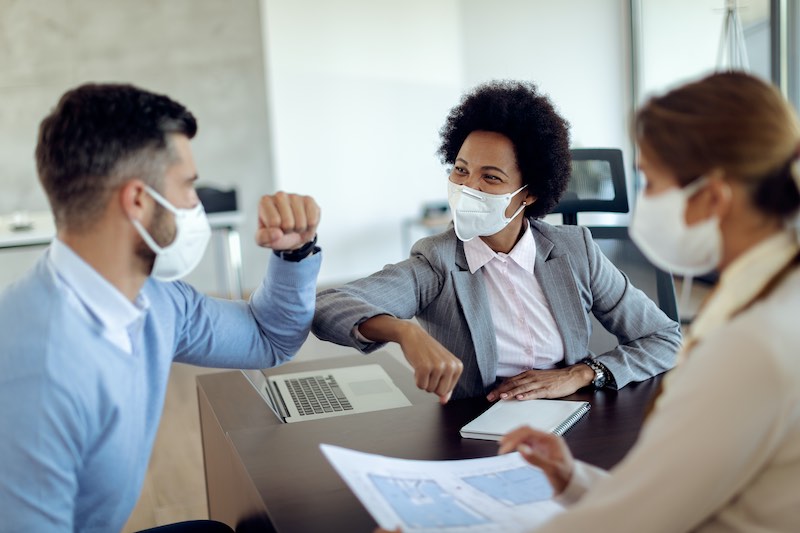 Mortgage Approvals Reach 13-Year High
Mortgage approvals have reached a level not seen since August 2007, as buyers reassess their living arrangements and scramble to take advantage of the stamp duty holiday running until 31 March.
Banks and building societies approved 104,969 mortgages in November, the highest number seen since just before the financial crisis, according to new figures from the Bank of England. That's significantly higher than the 82,500 economics had predicted for the month.
The springtime lockdown sent mortgage approvals spiralling, to a low of 9,400 in May, while mortgage borrowing bottomed out at just £200 million in April. Lenders have reacted to the economic crisis by withdrawing many highly-leveraged mortgages, tightening lending criteria, and hiking interest rates and fees.
But aspiring homebuyers were undeterred by either the harsh mortgage market or the restrictions in force in England throughout November. Mortgage approvals were up tenfold that month from the spring and up 7,700 from October. Overall mortgage borrowing hit £5.7 billion in November, an increase of £1.2 billion from the month before.
The autumn recovery took mortgage approvals to 715,300 in the first 11 months of 2020, just below the 720,000 seen up to November 2019.
The stampede in the housing market has driven price growth to a six-year high and deluged mortgage lenders and estate agents.
The bonanza even continued over the holiday period, typically a quiet time. David Ross, managing director of property data company Hometrack, said the market "enjoyed its busiest Christmas in over 10 years."
But market players and watchers caution that the boom times will be shortlived, with the end of the stamp duty holiday and rising unemployment expected to kneecap prices in 2021. Halifax, the UK's largest mortgage lender, is forecasting an annual drop in house prices of between 2% and 5%. The Office for Budget Responsibility, the government's economic forecaster, is more pessimistic, predicting a slump of 8%.
But the market is expected to rally later in the year, as, enabled by the vaccine programme, the UK and the world shakes off COVID-19 and its economic turbulence.
Tom Bill, head of UK residential research at estate agents Knight Frank, said: "While the end of the stamp duty holiday in March will clearly have an impact on transaction numbers, the effect will be reduced if the pandemic has entered the endgame. Some buyers and sellers may hesitate in coming weeks, but sentiment will ultimately improve over the course of the year."