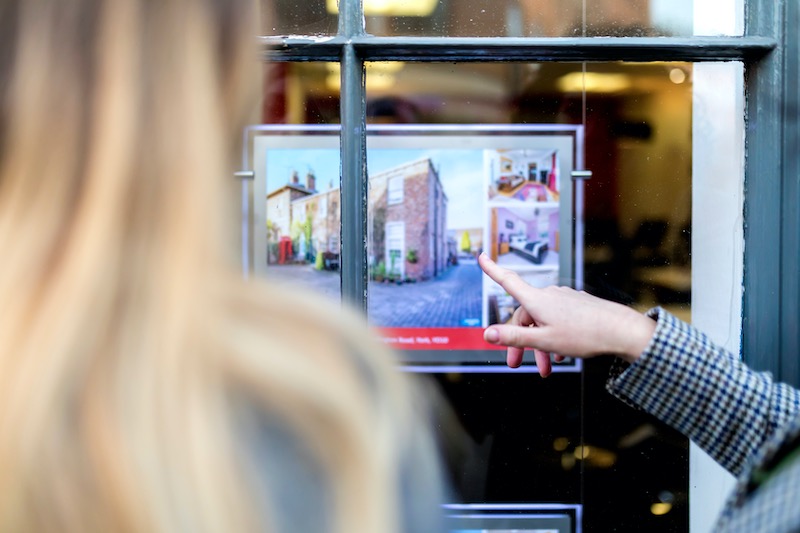 Record Number of Buyers House Hunting
Prospective home buyers are flooding estate agents, eager to take advantage of the stamp duty holiday which expires at the end of March.
In November, 580 prospective buyers were registered at each estate agent branch on average, according to figures from the National Association of Estate Agents (NAEA) Propertymark. That's a 29% increase from the 451 buyers registered per branch in October, making for the most active November for house hunting ever recorded and the most active month since August 2004.
Unlike in the spring, estate agents remained open during the four-week lockdown in England, allowing the housing market to keep ticking.
Despite other disruptions, including waiting times of weeks to have mortgage applications processed and a freezing many furloughed workers out of mortgages, sales are also high.
Estate agent branches agreed, on average, 13 sales during November, a modest increase from October and substantially higher than the seven sales recorded, on average per branch, in November 2018 and 2019. This made last month the most active November since 2002.
NAEA Propertymark's figures echo those from property website Zoopla, which reported that 140,000 more people are in the process of buying a home than the same time last year. An estimated 418,000 home sales are progressing to completion.
NAEA Propertymark attributed the stir in the housing market to buyers rushing to complete purchases before the stamp duty holiday expires on 31 March 2021. The holiday eliminates stamp duty for all homes costing £500,000 and under, saving buyers up to £15,000.
Mark Hayward, chief policy adviser at NAEA Propertymark, said: "The pressure of completing a house purchase ahead of the stamp duty holiday deadlines means we have seen an extremely high number of potential buyers flood the market in November, in the hope of finding their dream home."
However, he expressed concerns that the property market might crash as the deadline approaches, with buyers cancelling sales they realise can't be completed in time.
"We remain very concerned about the impact of the stamp duty cliff edge on the 31 March, with 56% of estate agents expecting to see an increase in failed sales next year due to buyers realising their sale will not complete ahead of the deadline."
According to the survey by the Guilt of Property Professionals, nearly a third (31%) of people currently purchasing a property say they would be very likely ditch the sale if they couldn't complete before stamp duty is reintroduced in April. Another 43% indicated they would possibly do the same.
To expedite the process and beat the deadline, buyers have been scouting for chain-free properties. Property website Rightmove saw a 110% increase in buyers searching for properties without a chain between June and October.
However, a faster sale might not be quick enough for some. The Guild of Property Professionals has estimated that just a quarter of sales agreed in January will complete before the stamp duty holiday lapses.
The Guild joined estate agents, surveyors, solicitors and house-hunters in urging the government to extend the holiday beyond 31 March to bolster the housing market next year. More than 25,000 people have signed a parliament.uk petition calling for a six-month extension, to 31 October 2021.
However, the government, required to respond to all petitions which reach at least 10,000 signatures, has rejected calls to extend the reprieve.
A spokesperson for HM Treasury said: "The SDLT holiday was designed to be a temporary relief to stimulate market activity and support jobs that rely on the property market.
"As the relief was to provide an immediate stimulus to the property market, the Government does not plan to extend this relief. SDLT is an important source of government revenue, raising several billion pounds each year to help pay for the essential services the Government provides."

Meanwhile, despite the activity in the housing market, first-time buyers are buying fewer properties. Just 24% of sales made in November were to first-time buyers, down from 28% last November. This is possibly due to the disappearance of many low-deposit mortgages from the market. Although lenders have tentatively reintroduced some high loan-to-value (LTV) mortgages in recent weeks, many of these products have come with restrictions. Some are available only in certain postcodes, through certain broker networks, with the submission of an enhanced credit score or for just a few days only.