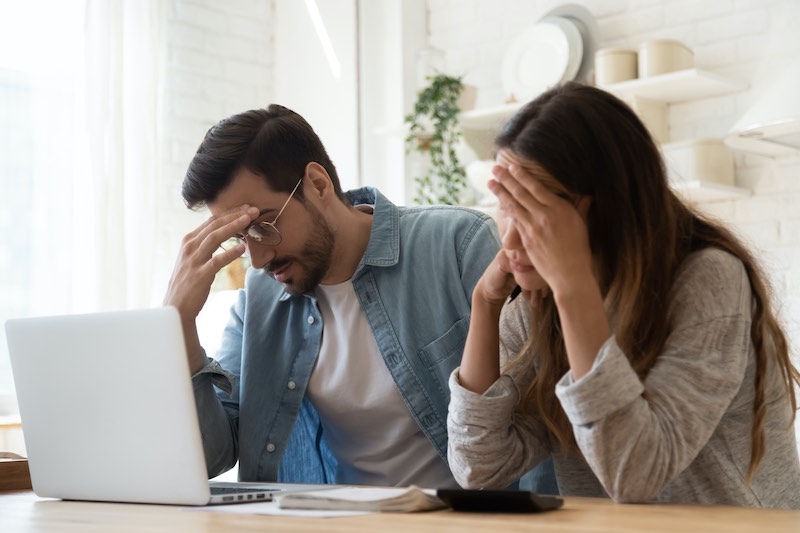 Lenders Taking Weeks to Process Mortgage Applications
Prospective homeowners are waiting weeks for lenders to process their mortgage applications, as the stamp duty relief and desire for more space at home propel record numbers of queries.
Halifax reported that over the last three months it has received more mortgage applications from both first-time buyers and home movers than any time since 2008. The bank, part of Lloyds Banking Group, the UK's largest mortgage lender, has attributed the glut to a desire for more room from those who could be working from home for months or even years.
Halifax also said buyers were eager to take advantage of the stamp duty holiday for homes worth up to £500,000, which runs until 31 March 2021.
Russell Galley, managing director of Halifax, said: "There has been a fundamental shift in demand from buyers brought about by the structural effects of increased homeworking and a desire for more space, while the stamp duty holiday is incentivising vendors and buyers to close deals at pace before the break ends next March."
The deluge means that banks are taking longer than usual to process applications, particularly for buy-to-let mortgages. Lenders also said the pandemic has increased the complexity of mortgage applications and, with buy-to-let properties, led to difficulty scheduling surveyor visits to tenanted properties.
Previously homebuyers could expect to receive a mortgage agreement in two weeks. Now they're waiting four to six weeks for an offer. The first review of a mortgage application, which previously took three days, is now taking 10.
Landlords applying for a mortgage through Santander are facing the longest waits: 26.2 working days when applying through a broker. Residential applications are waiting 21.3 days. Self-employed, rather than salaried, applicants can expect to wait even longer for an offer.
A spokesperson for Santander, the country's fourth-largest mortgage lender, said: "We're sorry that the processing times are slightly higher than we would normally work to, and can assure customers that our team are working hard to process the high volume of mortgage applications we're receiving across both residential and buy-to-let mortgages."
The Mortgage Works, Nationwide's buy-to-let branch, is taking 25 days to process a standard buy-to-let mortgage and 34 days to handle portfolio and limited company cases.
Nationwide isn't moving much faster to process standard residential mortgage applications, with applicants waiting 23 days. A spokesperson for the bank blamed strong demand due to the stamp duty holiday.
Similarly, NatWest is currently taking 22 working days to handle residential purchase applications and 21 for remortgages.
Delays mean buyers risk losing their chosen properties in a competitive, fast-paced property market.
Nick Morrey, from mortgage broker John Charcol, said: "We have had instances of gazumping returning, and of agents saying whoever is ready to exchange contracts first with a mortgage offer gets the property. They make it a race."
Demand for low-deposit mortgages is particularly strong after nearly all high-LTV mortgages were yanked from the market. TSB, Coventry Building Society and Accord have all offered flash sales on low-deposit mortgages, running for as little as one day, to avoid being overwhelmed by applications.
Some brokers said lenders should move to restrict lending if they can't process applications in a reasonable timeframe.
Nudim Akhtar, mortgage & protection consultant at Contractor Mortgages Direct, said: "20-plus days for an initial underwrite is a failure in my opinion, and definitely not fair on the borrower.
"Simply increasing rates to deter borrowers is not the answer. Where they are unable to service the application in a fair timescale maybe the lenders should stop lending."