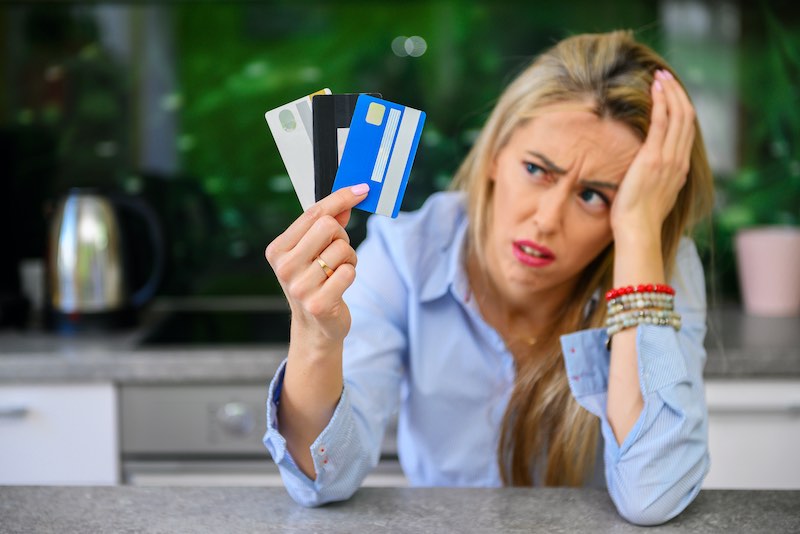 Lenders Expected to Hike Cost of Credit Card Borrowing
Banks are forecasted to hike the cost of unsecured borrowing, just as the UK braces for a second wave of coronavirus—and Christmas spending.
The Bank of England's latest survey of lenders found that banks are planning to increase the cost of credit card borrowing, hiking interest rates and limiting interest-free periods, in the fourth quarter.
Interest rates on credit cards have climbed during the pandemic, with the average APR hitting a record high of 25.5% in June. Banks have also withdrawn dozens of interest-free balance transfer cards and hiked the fees on others.
Additionally, banks restricted loan products in the third quarter and are expected to continue to do so in the fourth, limiting consumer access to loans just as the pandemic ravages household finances.
Debt advice charity StepChange estimated in June that 4.2 million Britons had already borrowed to make ends meet during the pandemic, accumulating around £1,000 of debt each on credit cards, overdrafts and loans.
The rising cost of credit will disappoint officials on Threadneedle Street, who slashed the base rate to a record low of 0.1%—and are now contemplating a negative base rate—and injected £300 billion into the financial system to bring down interest rates, encourage borrowing and stimulate the economy.
However, the Bank of England noted, "Lenders reported that overall unsecured lending spreads widened slightly in the third quarter and were expected to widen further in the fourth quarter."
Spreads are the difference between the Bank of England's base rate, at which banks borrow money from the Treasury, and the interest rate households and firms receive from banks. Widening the spread means that banks aren't passing low interest rates on to consumers.
Lenders widen the spread of credit to increase their profit margins and protect profits against defaults by borrowers—which they expect to rise as the payment holidays and the furlough scheme end simultaneously on 31 October.
The Bank of England also found that "Lenders reported that the length of interest-free periods on credit cards for balance transfers and for purchases decreased in the third quarter, and were expected to decrease slightly in the next quarter."