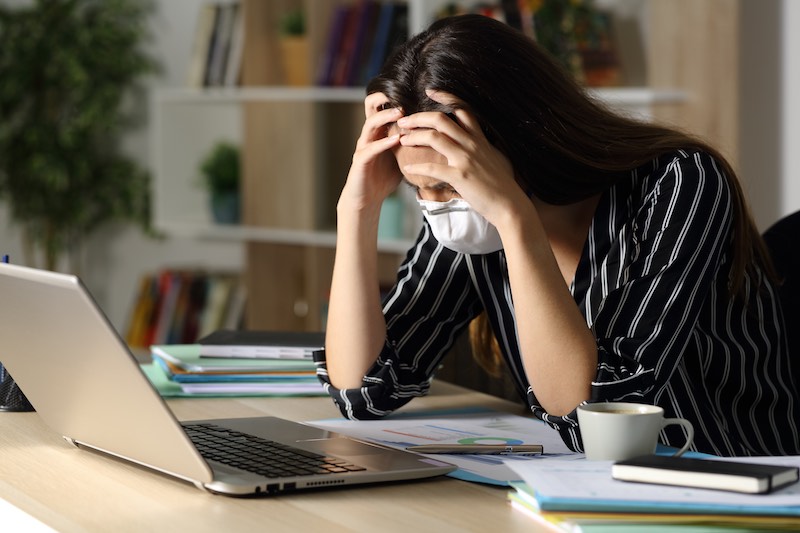 Households Face £6 Billion of Debt in Wake of Coronavirus
British households are accumulating a collective £6 billion in debt due to COVID-19, as they fall behind on utility bills, credit card payments and council tax.
Debt advice charity StepChange is warning that job losses and pay cuts as a result of the pandemic and lockdown measures mean 4.6 million households are at risk of racking up unsustainable levels of debt.
According to the charity's calculations, each adult affected by the debt crisis has accrued an average of £1,076 of arrears and £997 of debt because of the coronavirus crisis.
That includes the estimated 1.2 million people who have fallen behind on their utility bills since lockdown began in late March. An additional 820,000 are in arrears on their council tax and 590,000 have fallen behind on rent.
Additionally, around 4.2 million people have borrowed to make ends meet, using credit cards, overdrafts and expensive subprime lending products like payday loans.
Around 2.7 million have taken advantage of the payment holidays on credit cards, loans and mortgages which were introduced following discussions between the government and banking sector. While these payment holidays give borrowers temporary relief, these lending products continue to accrue interest during the break, adding to their overall costs. AJ Bell has warned that a three-month mortgage holiday will add around £500 to the total cost of the average mortgage.
That debt burden will drag down the country's economic recovery and overwhelm debt advisory services. StepChange said it and other debt charities are preparing for a doubling of demand for their services as reality hits for the millions who have lost their jobs or had their pay cut during the crisis.
Phil Andrew, chief executive of StepChange, said: "We were already dealing with a debt crisis, but Covid has so far added another four million people and counting to the number who are going to need help finding their way back to financial health. This is a problem that isn't going to solve itself."
In response, the Treasury has announced it will pump an additional £38 million of funding into these advisory services, to help them manage the deluge of new cases.
John Glen, economic secretary to the Treasury, said: "We know that some people are struggling with their finances during this difficult time, which is why we want to make sure people can access the help and support they need to manage their debts and get their finances back on track."
But as lockdown restrictions have kept us at home and reduced outgoings on commuting, petrol, meals out and entertainment, some households have saved. As consumer spending plummeted, by 18% in April, households repaid a record £7.4 billion of debt on credit cards and loans and deposited £16.2 billion into bank accounts, triple the average amount.
But that saving has been uneven, with already well off households managing to squirrel away the most. According to the Resolution Foundation, a think tank focused on improving living standards, two in five high-income families have experienced monetary gains during the crisis, compared to just one in eight low-income households.