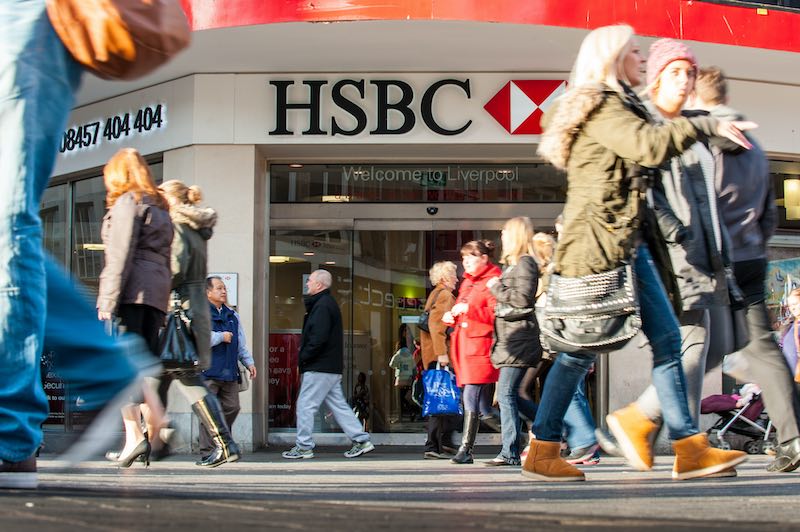 HSBC Restricts Sale of Low Deposit Mortgages
HSBC has become the latest bank to curb highly-leveraged lending, amid economic uncertainty and a flood of applications.
While the bank has not pulled its 90% loan-to-value (LTV) mortgages from the market, it said it is "temporarily reserving" mortgages with less than a 15% deposit for customers switching interest rates.
This is so HSBC can process a backlog of applications for low-deposit mortgages.
The bank's 400 mortgages advisors are reportedly overwhelmed by applications for loans, due to pent up demand following lockdown, a race to take advantage of the stamp duty holiday that runs until next April and the disappearance of other highly leveraged mortgages from the market.
The deluge means applicants are having to wait three to four weeks to be interviewed by HSBC. Brokers are now forced to scramble to apply for loans in a half-hour window each morning before HSBC's daily allocation of money runs out.
Michelle Andrews, HSBC UK's head of buying a home, said: "The recent significant uptick in applications has meant that we have not been able to consistently meet the high standards we set ourselves, which is not always a positive experience for our customers and can delay and put a property purchase at risk."
To limit mortgage demand, banks typically raise interest rates and tightening lending criteria, including by raising the minimum deposit required—the decision HSBC has made.
Andrew said it was "not a decision we have taken lightly but one we will be reviewing regularly."
HSBC had been one of the few lenders still offering low deposit mortgages after other lenders yanked their products as the coronavirus crisis gripped the housing market. Nationwide, Barclays and Halifax have all withdrawn highly-leveraged products from the market, following worries that a crash in housing prices could plunge borrowers into negative equity.
Overall, the number of 90% LTV mortgages on the market plunged by 92% between March and September, from 779 to just 62, according to data from Moneyfacts.
95% LTV mortgages were hit even harder, down 96% in six months, from 391 deals to just 14.
As one of the last holdouts, HSBC was overwhelmed. "We can't carry the market on our own, the operational strain on us is huge," a senior banker there told the Guardian.
Chris Sykes, from the brokers Private Finance, said: "Given the restrictions at this end of the market, it is no surprise that those lenders still offering higher LTV products are facing overwhelming levels of demand. If buyers require a mortgage at that level and need to move quickly they may struggle at this point in time or may face higher rates."
The disappearance of low-deposit mortgages will particularly sting first-time buyers, who haven't built up equity in other properties and will struggle to save for the deposits required for lower LTV mortgages.