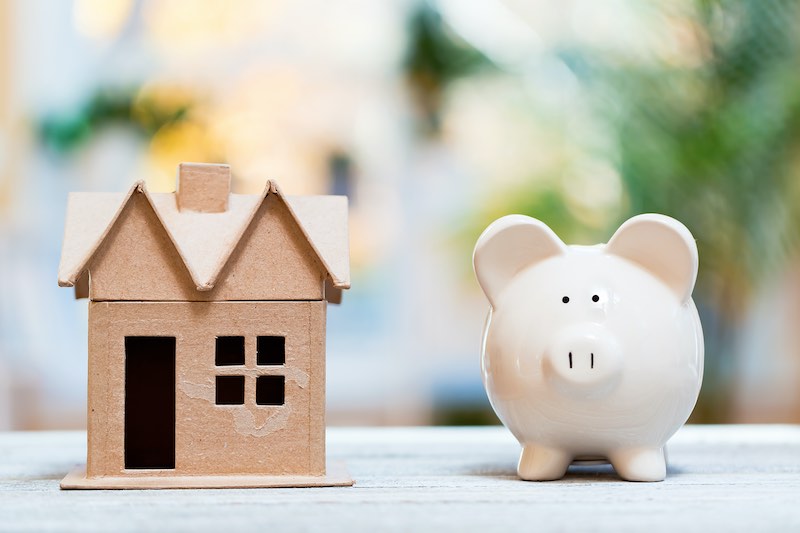 Homeowners Can Save £2k a Year by Remortgaging
Remortgaging onto a new fixed-rate deal can save homeowners an average of £169 a month, TSB has calculated.
While interest rates for low-deposit mortgages, often used by first-time buyers, have risen sharply since the pandemic began, those for customers with more than a 40% deposit, such as those remortgaging with a substantial amount of equity in their home, have fallen. Homeowners can take advantage of these lower rates to dramatically reduce their mortgage bills, TSB said.
The bank, the UK's tenth-largest mortgage lender in 2019, compared its two-year fixed-term rates with standard variable revert rates from nine other major lenders. The latter are the rates onto which banks move homeowners when their initial fixed-term deal ends.
TSB says that switching to its two-year fix, at a rate of 1.34%, could save the average homeowner £2,023 a year. This is based on a £139,043 mortgage over a 22-year term, with a £995 product fee on the loan.
Over the course of TSB's two-year fix, the average borrower would make 24 monthly repayments of £612.76.
However, despite the huge potential savings of remortgaging, 89% of homeowners aren't considering it, TSB found.
In a survey of 2,000 homeowners, more than half (51%) reported that they were happy with their current rate. But another 29% said they don't even know their current mortgage interest rate.
Asked why they haven't remortgaged, a quarter of survey participants said they'd find the task too stressful. TSB says you can minimise that stress by speaking to your bank or mortgage advisor.
16% of respondents were put off remortgaging by the possibility of 'unnecessary fees.' However, TSB points out that, depending on the mortgage you choose, you may not have to pay a fee.
15% worried about early repayment charges on their old mortgage, feeling they are effectively locked in with their current loan. But with the low interest rates currently available, you could still save money by switching, even if you're hit with early repayment charges. TSB urges homeowners to do the maths or consult with a mortgage broker to see if it makes financial sense to leave their current deal early to lock in a better rate.
Nick Smith, head of mortgages at TSB, said: "Your mortgage is typically the biggest investment you will ever make, yet it's not always the first place where homeowners will look when reviewing their finances.
"Remortgaging might not be right for everyone, but it's important to take a look at your options, know the amount of interest you're paying and speaking to your bank or mortgage adviser about any changes that could save you money."