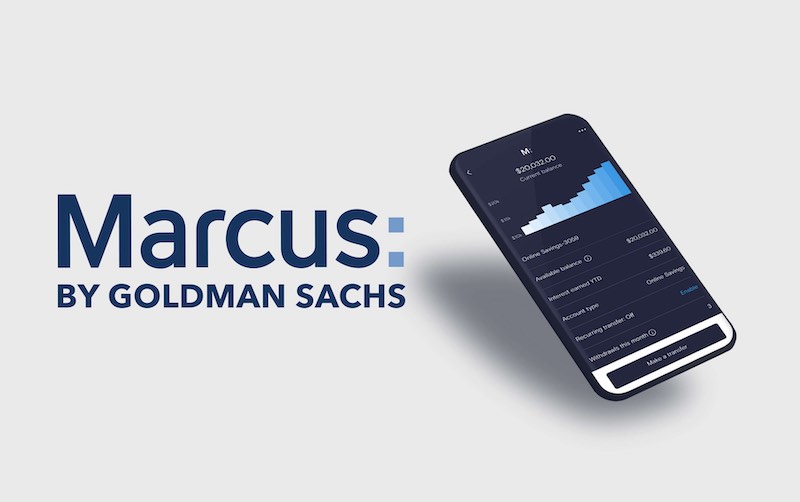 Goldman Sachs Cuts Interest Rate on Its Marcus Savings Account
Investment bank Goldman Sachs' Marcus easy-access savings account, so popular during the lockdown savings bonanza it had to suspend deposits for a time, will slash its interest rate next month.
From Monday 12 October, Marcus accounts will pay just 0.7% AER, down from 1.05%. Any fixed bonus account holders have earned will remain in place until they expire after 12 months so you may continue to earn more than the 0.7% underlying rate. Therefore your rate will depend on when you opened the account and if you renewed your bonus. Bonus top-ups are 0.1%, taking the rate from October to 0.8% for some customers.
Digital consumer bank Marcus had one of the best paying easy access savings accounts when it was launched in September 2018, at an interest rate of 1.5%. Since then it has trimmed that rate five times, including four times this year.
However, even following three cuts this spring, it continued to pay a market-leading 1.05% AER throughout the summer, as other savings rates cratered following the emergency cuts to the Bank of England base rate. At the time, there were just two other easy access accounts paying above 1% interest.
The rate was so favourable that Marcus was deluged with deposits and new applicants. Marcus had to temporarily refuse further deposits into its accounts as it neared the £25 billion threshold after which the Bank of England requires funds are ringfenced in a separate financial institution.
With 500,000 customers and £21 billion in deposits, Marcus closed to new accounts in June, a move it said was temporary. However, more than three months later the account has not reopened to new customers.
After it shuttered its easy access account, Marcus opened a one-year fixed-rate saver at a rate of 0.7%. That will fall to 0.5% from October.
A spokesperson for the bank said the rate adjustments were in response to the lower base rate and to keep Marcus in line with competitors. "In order to build a sustainable savings business, we need to adjust our pricing to current market conditions."
The cuts are another blow to beleaguered savers, following dramatic savings cuts announced by NS&I last week.
However, NatWest and RBS bucked trends by announcing they would launch a regular savings account paying 3% interest on balances up to £1,000 for customers willing to deposit between £1 and £5 into the account each month.