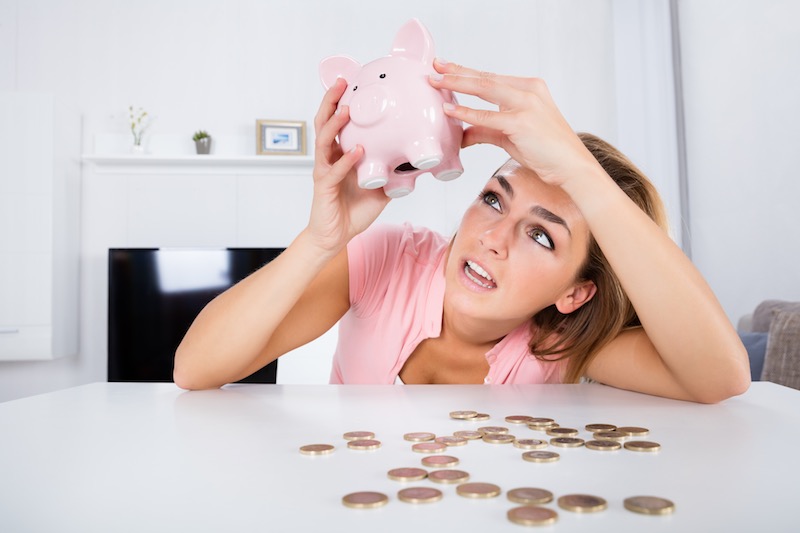 Savings Rates Fall to Record Low
Coronavirus uncertainties have eroded savings rates to their lowest level on record, leaving savers few places to stash their money.
The average interest rate on easy access savings accounts dipped to a historic low of 0.3% this month, nearly halving from January when it stood at 0.59%. That's a further collapse of rates from May, when they stood at 0.4%, according to data from financial researchers Moneyfacts.
The firm said savings rates have now slipped below those record during the 2007-08 financial crisis.
The average interest on a one-year fixed-rate bond slumped to 0.86% in June, down from 1.2% at the beginning of the year.
Customers looking for ISAs will also face grim rates, with the average easy access ISA paying just 0.45%, down from 0.85% in January.
Banks and building societies have also yanked saving products amid the economic turmoil, giving savers fewer choices. Excluding ISAs, there are currently 1,133 savings products on the market, 18% fewer than there were six months ago.
Among the products which have vanished from the market include Goldman Sachs' online savings account Marcus, which closed to new customers last week.
The account, which pays a market-beating 1.05%, had been deluged by deposits from cash-rich Britons who are squirrelling away money they would have usually spent on commuting and eating out. Total deposits at Marcus now stand at £21 billion, just shy of the £25 billion threshold after which the Bank of England requires the funds be ringfenced in a separate financial institution. To keep deposits below that level, Goldman Sachs has also temporarily suspended deposits into Marcus accounts.
The savings slump follows the two emergency cuts the Bank of England made to the base rate in March as the coronavirus crisis ramped up. The base rate, the rate at which the central bank charges commercial banks to borrow money, now stands at a historic low of 0.1%, down from 0.75% at the beginning of the year.
Although banks haven't much adjusted their variable-rate mortgages to reflect the new rates, they have been quick to pass those rock-bottom interest rates onto savers.
And savers looking to lock in rates even at these depleted levels should move quickly. Savings rates may fall still further this summer if the central bank takes the unprecedented step of pushing interest rates below zero to bolster the economy. The Bank's new governor, Andrew Bailey, has told MPs it would be "foolish" to rule out any option, including negative interest rates.
Although technically negative interest rates mean banks could charge customers to hold their money, few are likely to do so. Interest rates of 0% on savings are more likely. Banks may also start charging a fee for deposits into savings accounts, similar to the way some banks charge for current accounts.
Although millions of households are struggling to make ends meet during the COVID-19 crisis, with 4.6 million households racking up an average burden of £1,076 in arrears and £997 in debt, others are saving money as their expenses fall. Customers deposited £16.2 billion into savings accounts in April, triple the average amount deposited, after consumer spending slumped 18%.