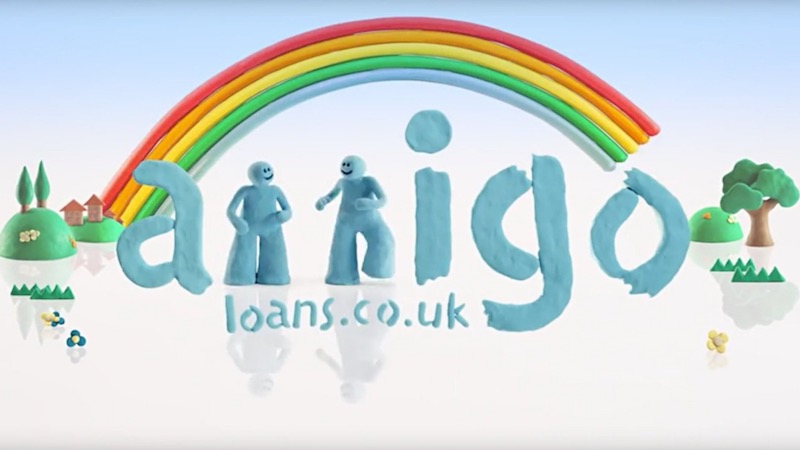 FCA to Challenge Guarantor Lender Amigo's Rescue Plans in Court
In a U-turn, the City regulator has announced that it will oppose in court guarantor lender Amigo's rescue plan, which would limit compensation payouts to borrowers mis-sold high-cost loans.
Amigo sells loans at 49.9% APR, usually to borrowers with poor credit histories and guaranteed by the borrowers' family members or friends. It's drawn criticism, and high volumes of customer complaints, over allegations it has sold customers loans they can't afford and saddled guarantors with debt.
Since last summer, the Financial Conduct Authority (FCA) has been investigating Amigo over its alleged failure to carry out basic financial checks on borrowers before selling its guarantor loans.
When customer complaints are upheld, Amigo has been required to refund the interest customers have paid on the loan or update the loan balance. Similar requirements have felled numerous sub-prime "payday" lenders including market leader Wonga. Amigo stepped into the market space vacated by these collapsed payday lenders but is now facing similar headwinds.
With a hefty bill for compensation and skidding share price, Amigo has proposed a "scheme of arrangement," as permitted under part 26 of the Companies Act 2006, for handling customer complaints. Under proposals that have been branded a rescue plan for the company, Amigo would limit its compensation pool to £35 million and 15% of profits over the next five years.
With an estimated 1 million current and former customers potentially in line for payouts, this would mean customers could receive just 5% to 10% of the money they're owed from successful claims.
Amigo says that if the plans aren't adopted, it will become insolvent, meaning customers will receive even less or nothing at all for their claims. Previously, customers mis-sold loans have received as little as 3-4% of the redress they're owed after their lender has fallen into administration.
Amigo asked customers to vote on the rescue plan to cap compensation and said that 95% of current and former customers are in favour. The plan requires support from at least 50% of creditors, owed 75% of the value of claims.
However, campaigners have objected to a provision in the plan that would allow board directors to earn £7 million in long-term bonuses.
The Financial Conduct Authority has now written to Amigo in court saying it believes the scheme is unfair and that it will challenge it in court. This is a reversal in the regulator's decision in March when it said it didn't agree with Amigo's proposed scheme of arrangement but wouldn't oppose it.
The letter from the FCA to Amigo's chief executive Gary Jennison states: "The FCA remains concerned that redress creditors will have their claims significantly reduced whilst other stakeholders, such as shareholders, are not being asked to contribute their fair share to enable the firm to stay solvent."
Amigo's Roger Bennett told the London Stock Exchange: "The FCA has decided that it intends to appear at the court sanction hearing through counsel to oppose the sanction of the scheme, even if approved by the requisite majority of the scheme creditors, on the basis that the court cannot be satisfied that the scheme in its current form is fair.
"The FCA's letter states that its concerns are in relation to scheme creditors' claims being significantly reduced whilst other stakeholders such as shareholders are not being asked to contribute, and the terms of the scheme arrangements do not arise out of negotiations with scheme creditors or any body representative of their interests."

Meanwhile, in the fourth quarter of 2020, the Financial Ombudsman received more than 10,000 complaints about guarantor loans, marking the first time in 13 years that payment protection insurance (PPI) wasn't the most complained about financial product.