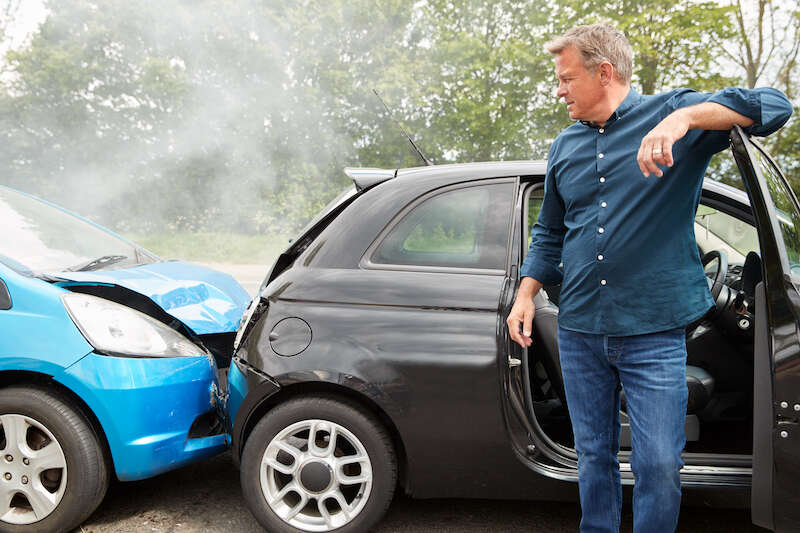 170,000 Bogus Car Insurance Claims Linked to 'Crash for Cash' Gangs
Scammers staging traffic accidents to win payouts were responsible for 170,000 claims on car insurance policies between August 2019 and December 2020, according to new data released by the Insurance Fraud Bureau (IFB).
In 'crash for cash' schemes, drivers and pedestrians orchestrate accidents with innocent motorists in order to claim compensation.
With 6% of the 2.7 million car insurance claims filed over 15 months between August 2019 and December 2020 suspected to be fraudulent, the cost to insurers is enormous. Cash for crash rackets were estimated to cost the industry £340 million in 2019.
The cons ultimately increase all motorists' premiums. Additionally, individual victims have their vehicles damaged, no-claims bonuses wrecked, and personal insurance costs increased at renewal.
The scams are also dangerous, with victims put at risk of injury and death. In one of the most common, tricksters hide in a driver's blindspot before quickly overtaking them and slamming on the brakes, triggering a collision. In others, pedestrians throw themselves in front of cars travelling at low speed, claiming the vehicle struck them as they tried to cross the road.
Some networks of insurance scammers are so prolific they're suspected to be responsible for thousands of claims and payouts worth millions.
Between 2015 and 2018 cops unravelled a vast crash for cash network in South Wales, which had netted more than £2 million from insurers through staged accidents and exaggerated claims. In total, more than 150 people were convicted.
But while South Wales's Yandell family is off the roads, other gangs are still operating. The IFB identified Birmingham and Bradford as hotspots for crash for cash scams. Seven out of 30 of the worst affected postcodes are in Birmingham, while another seven are in Bradford.
Other regions seeing an uptick in crooked car insurance claims include London, Luton and Manchester.
James Dalton, director of general insurance policy at the Association of British Insurers (ABI), said: "These criminal gangs are often highly organised and put lives at risk. The amounts that they fraudulently claim can be huge, and can impact on the motor premiums paid by honest motorists."
Ben Fletcher, Director of the IFB, said: "Crash for cash fraudsters bring devastation to countless victims and increase motor insurance costs for us all.
"As traffic levels return to normal following the national lockdown, crash for cash fraudsters may look to make up for lost time," he added. He urged drivers to be alert on the roads and to report suspicious activity to the IFB's confidential Cheatline on 0800 422 0421.
To avoid being victimised by crash-fakers, drivers are urged to maintain a large stopping distance between themselves and the vehicles ahead. They should also focus on the movement of vehicles more than what their lights indicate. Scammers are known to disable brake lights.
You can also install a dashcam, which can record the machinations of accident fakers and be used as evidence to dispute their claims for compensation.
The government has already moved against one common hoax: whiplash injury claims. Under reforms due to come into effect at the end of the month, claimants will be required to submit medical evidence and payouts for whiplash will be capped. The changes are intended to make it more difficult and less lucrative to fake whiplash injuries, which are thought to cost the insurance industry £2 billion annually and add £90 to every driver's annual premiums.